Transform Your Space For Guests With A Sleeper Sofa
With just a little extra effort, you can transform your guest space into a sleeper sofa haven that friends and family will want to revisit time and time again.
1. Treats for the Retreat
Put together a little goody basket filled with your guest's favorite snacks, bottled water, fresh fruit and a brochure with things to do in your city. There's many ways to make your home feel like a hotel for your guests.
2. Warm Welcome
Make your sofa sleeper look and feel like a hotel bed with high thread count sheets and layered linens. After you've put on the fitted and flat sheets, layer on a duvet, quilt and throw. Guests can add or remove layers to achieve a temperature that's just to their liking.
3. Pillow Talk
Pile on throw pillows to give your sleeper sofa some five-star style. Decorative pillows also lend a plush and inviting look that guests will want to dive into.
4. Side Items
Make sure guests have sleep essentials close at hand: a lamp, reading materials and alarm clock will all be greatly appreciated. Set these items on a tray-topped pouf, nightstand or end table placed next to the sleeper sofa.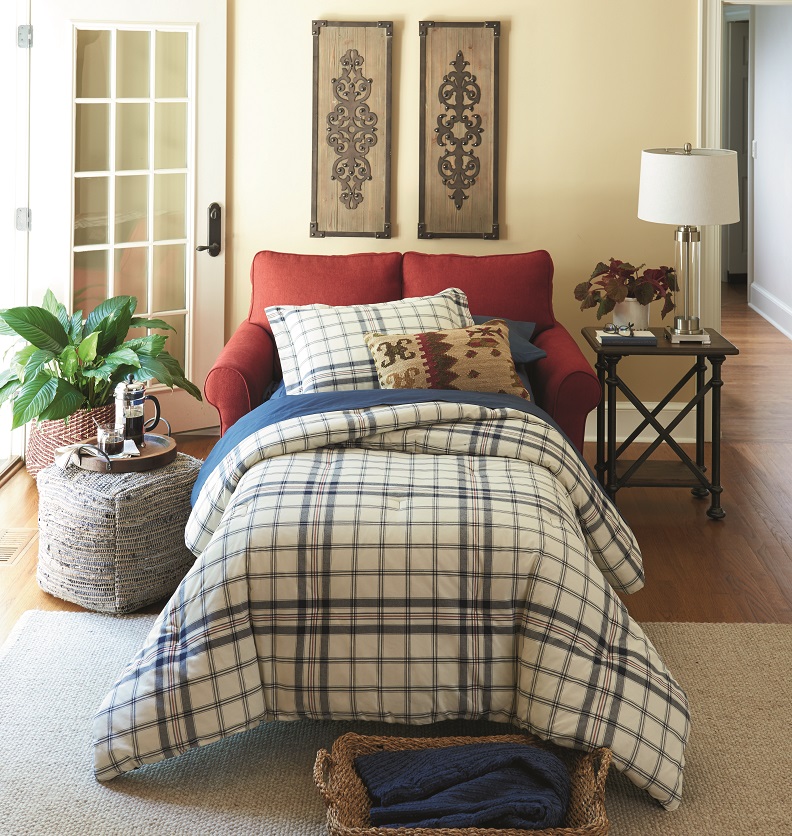 5. Bed and Breakfast
Give guests a luxurious treat and offer breakfast in bed each morning. It's a memorable touch that allows visitors to recharge and start the day on their own schedule.
How Do You Host?
Show us on Instagram how you welcome sleeper sofa guests into your home. Be sure to tag your photo with #myashleyhome.