It's February. And if you're like us, you're so over the grey and gloom, and ready for warmer temps and longer, sunnier days. Being holed up in the house is no fun, and can make you feel unmotivated, tired and itching for something energizing and bright. So we've got some ideas for turning your home into an oasis in the midst of these cold, dark winter months.
Think Bright
Up for a small project that will give your home an instant infusion of happy? Paint your walls with a bright color like orange or green! Green is very soothing, creates optimism and can make you feel happy and fresh, while orange evokes feelings of friendliness, ambition and relaxation. We'll take any of that right about now.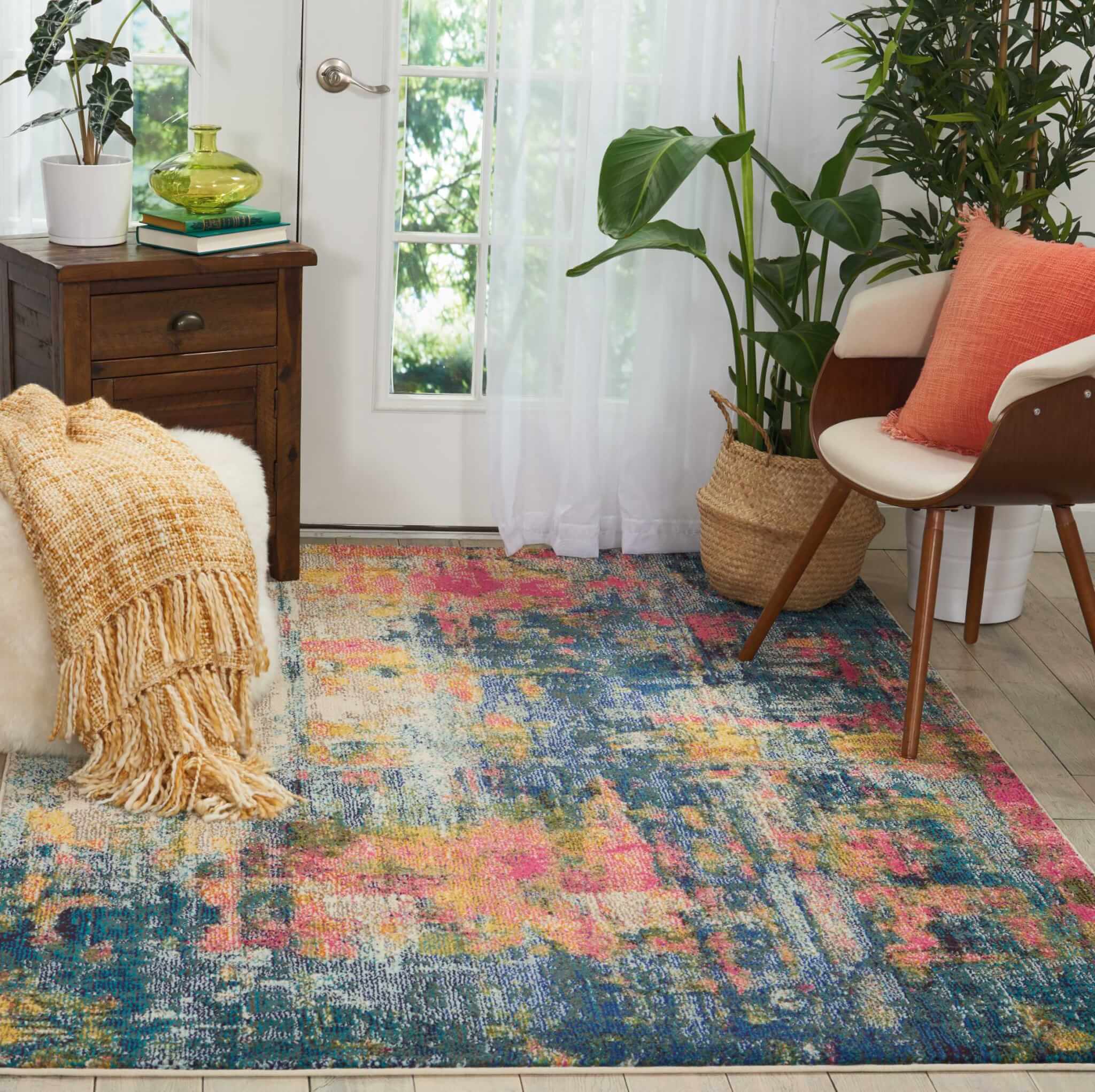 Don't feel like painting walls at this time of year—or ever? Try some well placed accessories to brighten up your space. Add sunny pillows and a blanket to your sofas for pops of color in your living room. Mix in a colorful throw rug and a vase of fresh flowers and it will start to feel like spring has already sprung.
Happy Scents
We've all heard of aromatherapy and essential oils, but do they really work? The answer is yes! Their aroma can positively affect your mood and your general sense of wellbeing.
Citrus is a proven mood booster. Orange, lemon and grapefruit can give you an instant burst of energy, while relieving stress and anxiety. Light a citrus candle in the rooms where you spend the most time and you'll feel yourself perking up in no time!
Lighten Up
Instead of trudging around a dark house, lighten things up by adding a few strategically place lamps and overhead lights where you hang out most. Be sure to use full spectrum bulbs which do a great job simulating sunlight.
Also, consider adding mirrors near windows and lights in your home. Mirrors reflect light and can make a room feel brighter and happier!
So go forth and conquer your winter gloom. And let us know your tips for staying sunny and bright during the cold and dark months!