It may be frightful outside but you can make it delightful for everyone inside, especially in the dining room. Warm the space by creating a fresh, inviting look.
Where Do I Begin?
Start with the furniture. Is your table set showing its age or leaving you cold? You may want to look into getting new furniture before decorating.
Start with Great Dining Room Furniture
Easily bring a warm feel to the room when you add large, cushiony chairs and roll out a plush rug that insulates the room and your feet from the cold. No one will want to leave the table.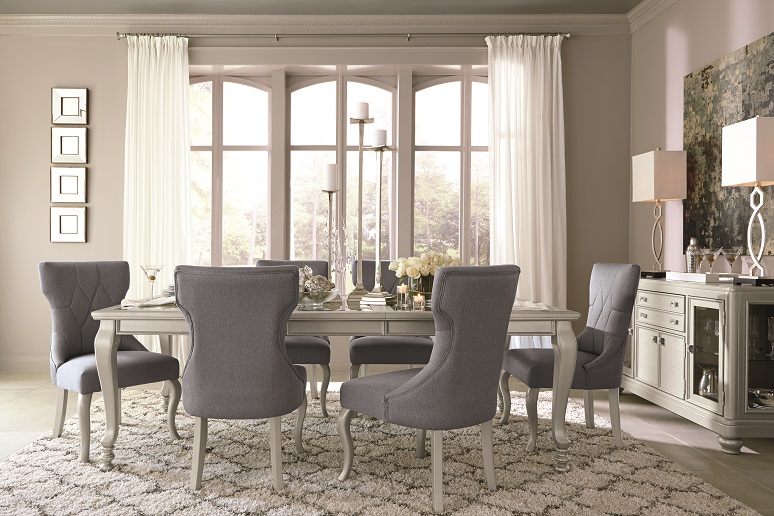 Add a Fireplace
If your dining room does not have a fireplace and you have the space, use a TV stand with an electric fireplace insert as a buffet. Heat and beautiful ambiance is delivered with the touch of a button.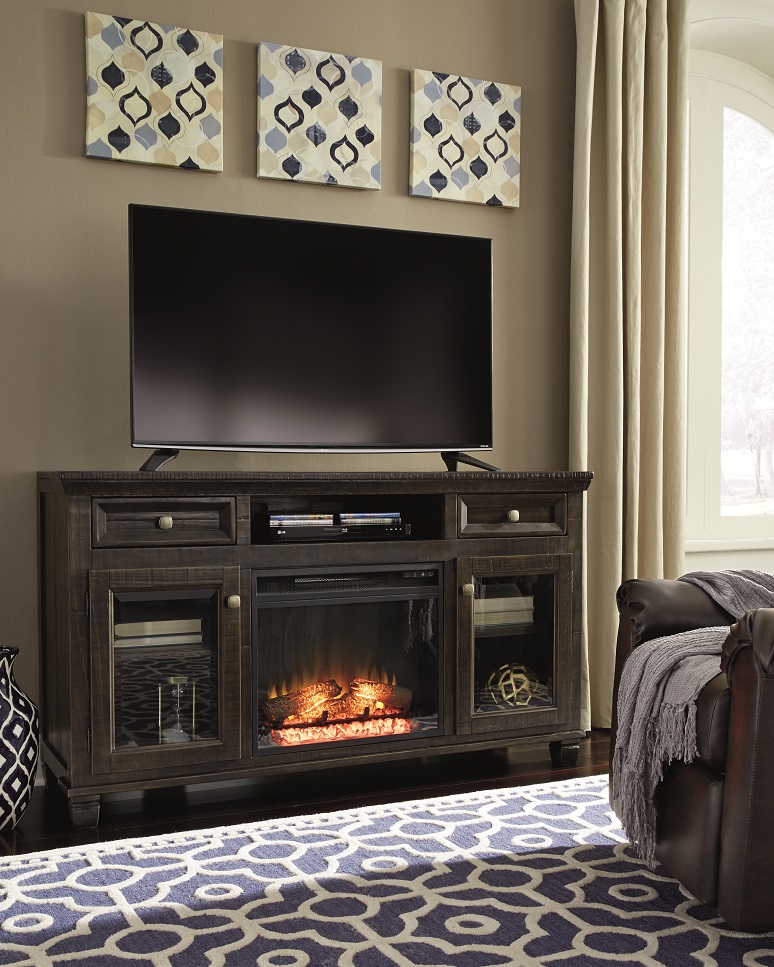 When Decorating, Think Season
Use a mix of decor in neutral and winter colors. Light blue, sky blue, turquoise and white are popular.
Bonus: Decorating with items you can use year round means you won't have the hassle of packing away dishes and decorations when the holidays are over.
Placemats
Set the table. Bring tone and texture to your tabletop with stylish placemats. Satisfy your taste for easy elegance.
Dinnerware
Keep it simple. Look for patterns you can use for every occasion.
Candles, Candleholders
Make it unforgettable. Place flickering candles around the room for perfect ambiance.
Hint: Get candles and candleholders in neutral colors for year-round use. You can add seasonal elements, like seashells in the summer and mistletoe and ivy in the winter.
Hang wall sconces for a soft background glow.
Plants
Bring life to the area. Greenery, faux or real, connects you with nature, especially when you're snowed in.
Wall Art
Yearning for warmth? Hang works of art that remind you of warm places. Seascapes are perfect.
Throws
When the room is chilly, have throws on hand so everyone can keep warm.
Centerpieces
Look for frosted pinecones, or spray plain pinecones with white paint, topped with glitter. Put them in a bowl or dish and you'll have an instant winter centerpiece. If you feel crafty, use twigs, branches and winter greenery to create arrangements.
Tip: Use risers like these below to provide a winter backdrop for displaying small accents like plants.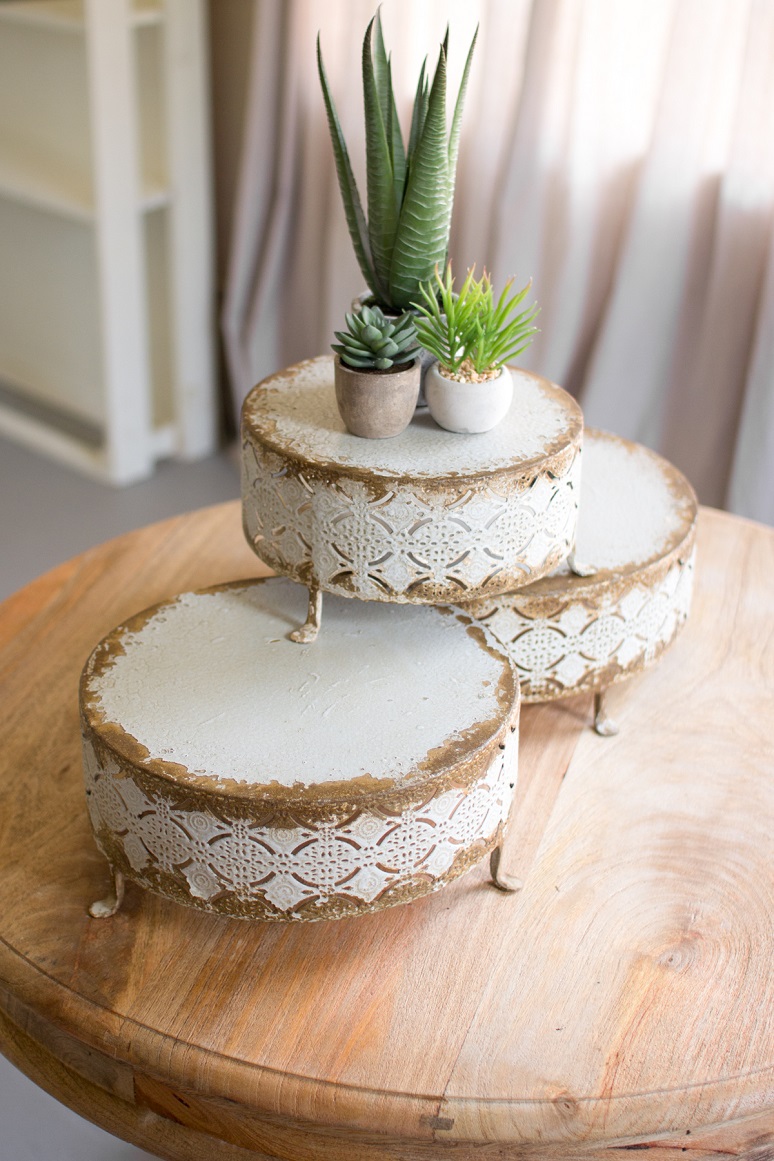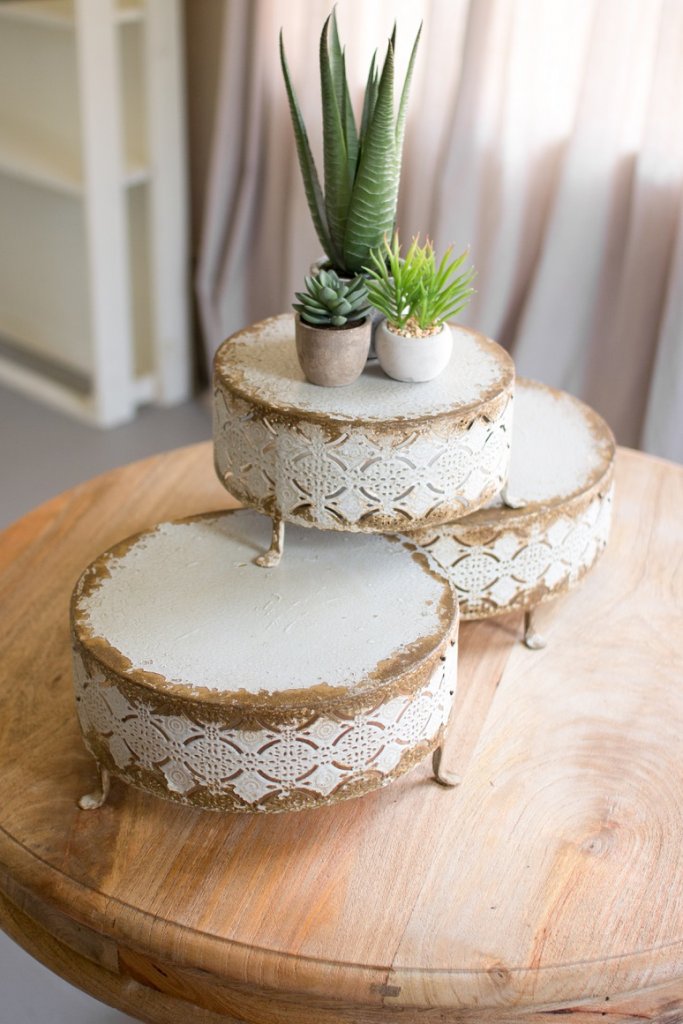 Once you apply these ideas, your dining room is sure to become everyone's favorite gathering spot.