No longer home to just books, today's bookcases can hold just about anything you please, including bins, picture frames, ornaments and more. The way you dress your shelves helps personalize a room. Here are five simple ways to make the most of your bookcase.
# 1 Group Your Books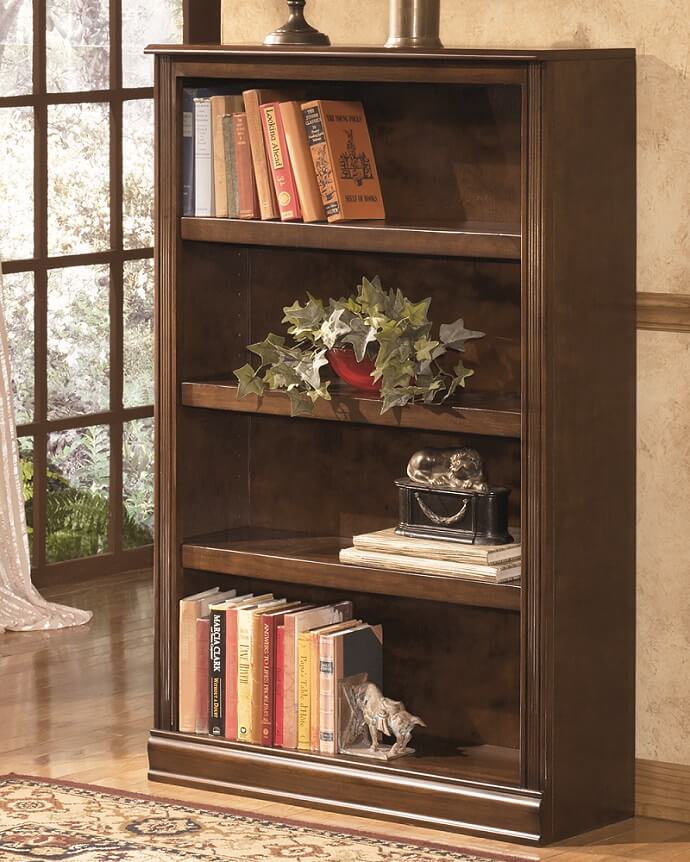 There's no need to fill your shelves with books from end to end. In fact, it's more visually interesting if you don't. Instead, cluster small groups of books by color, topic or other criteria of your choosing. Grouping books looks great and also helps with organization. 
# 2 Add the Unexpected
Why not throw in a few accessories to give your shelves a personal touch? It's a great way to add interesting colors, shapes and textures to your bookcase mix. Picture frames, throw blanket, vases and candle holders, are just a few options. 
# 3 Add a Magazine Holder or Two
Tired of seeing your favorite magazines scattered around the house or in random stacks and piles? Corral them in attractive magazine storage bins. These handy bins let you label, store and find magazines when you need them.
# 4 Add Great Bookends
Bookends are fun to shop for, and there's never been a larger variety available. If you're the crafty type, you can even create your own bookends; simply adorn and the back side of ornaments, large rocks, decorative boxes and more. 
# 5 Stash Desk Accessories and Office Supplies
Is your desk or office space too small? Bookcases are great for storing pencil cups, desk trays and other easily-accessible office supplies. You can even store printer paper in an attractive bin on a shelf.
Bookcases can be so much more than a place to store books. Experiment with a few of the ideas above to find the bookcase-dressing style that works best for you.