Things to consider when shopping for a sectional
If you love sacking out in front of the TV, entertaining guests or bringing the whole family together, no wonder you're considering upgrading to a sectional. Of course with so many factors—from cost and configuration options, to features and fabrics—you might well be hesitant to put a sectional in your shopping cart.
#1: Get more for less
Though purchasing a sectional is by no means a small investment, consider how much money you might save by opting for a sectional rather than individual seating pieces (e.g., a sofa and recliner plus an accent chair). With a sectional, you can get it all in one, maybe even for a lot less.
#2: Maximize your space
Thanks to their clever designs and multitude of configurations, sectionals are great at utilizing space. Consider how well they fill unused corners of the room, given components including wedges and "cuddlers" that put seating at an angle for added form and function.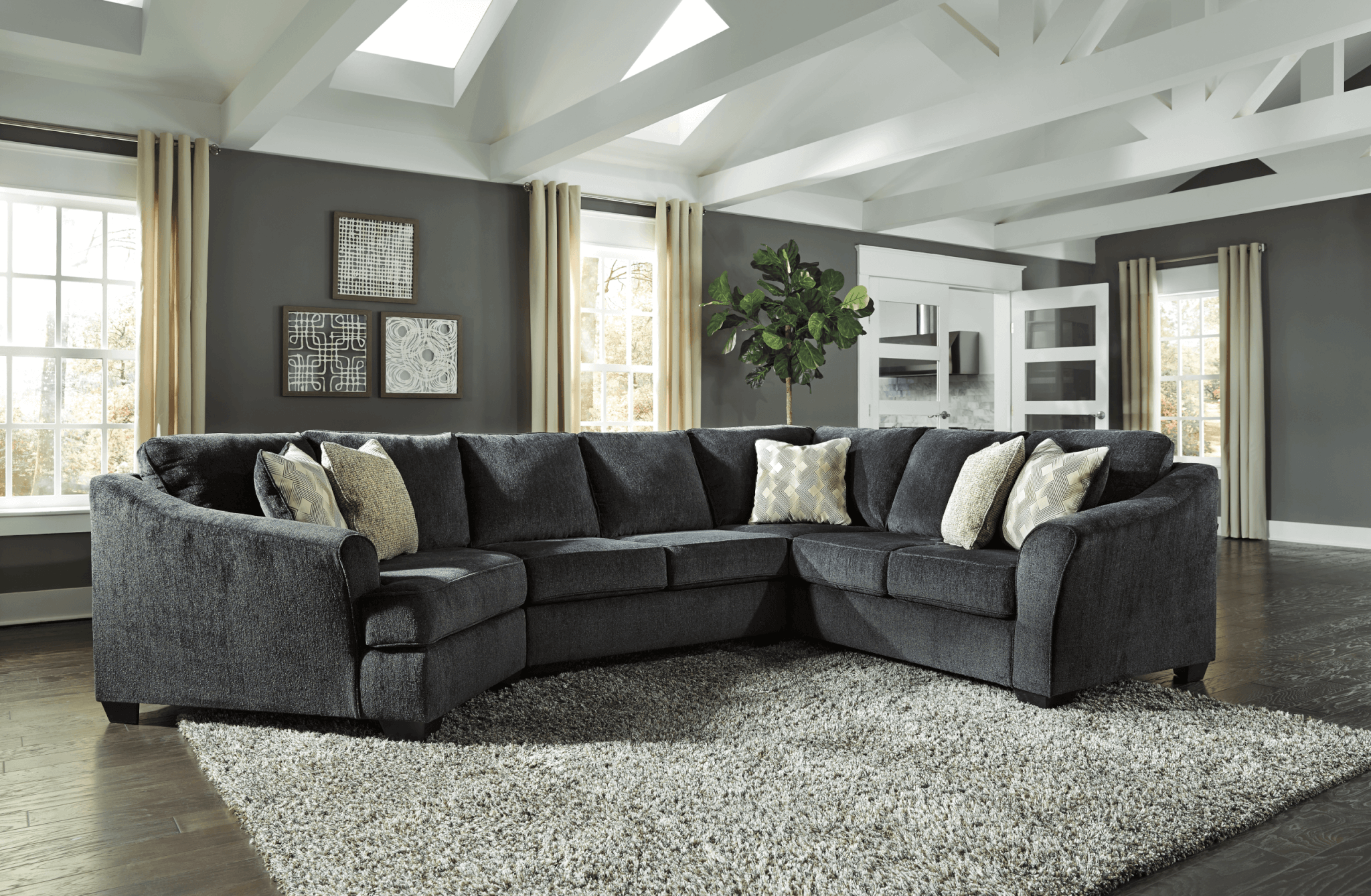 By opting for a sectional with a wedge and cuddler, you can enjoy style from every angle.
#3: Think big, and small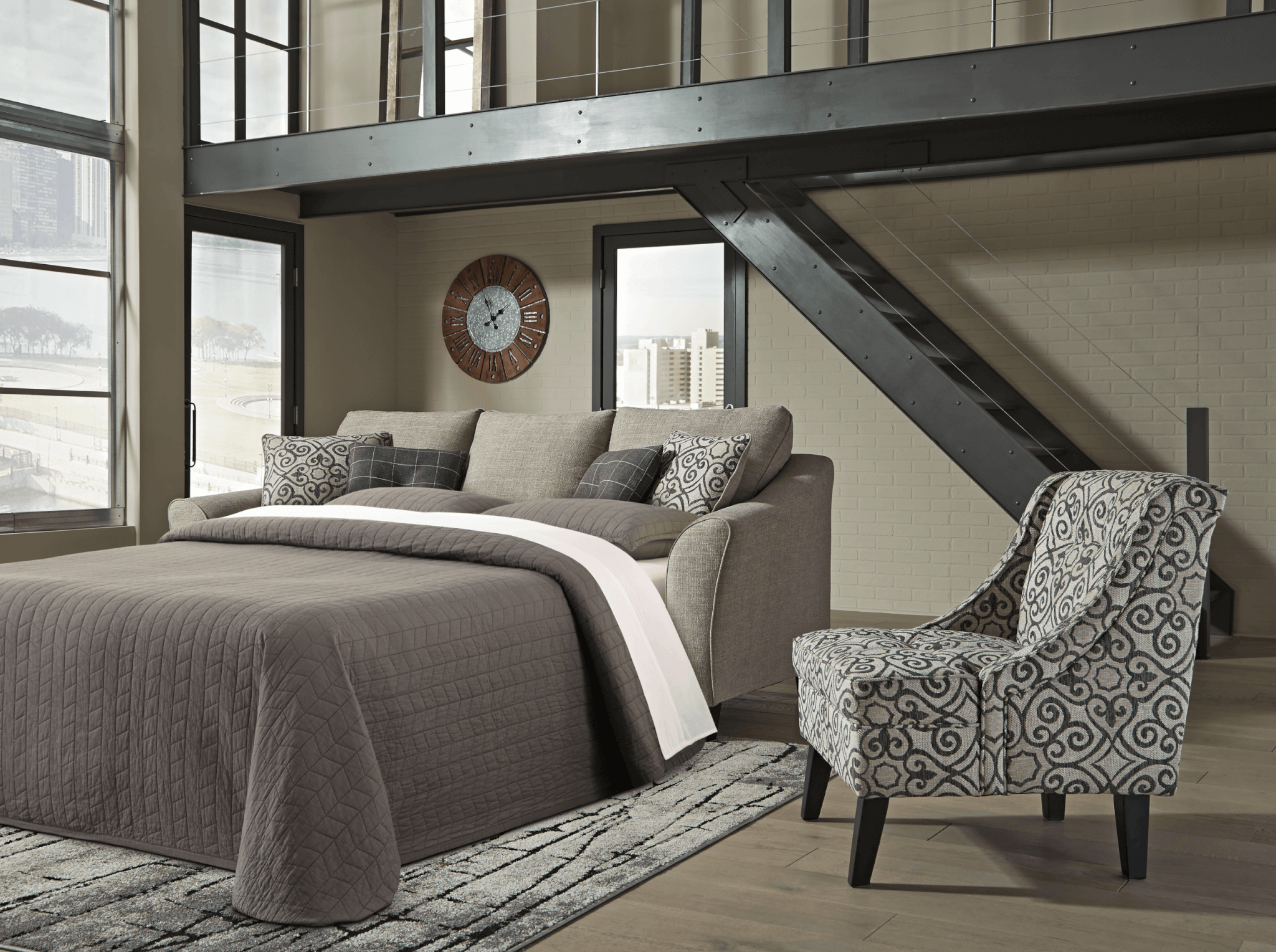 Don't assume that you need a large room for a sectional. Sofa-chaise combos are ideal for tight spaces. And they look great flanked against a wall, which is essential in narrow rooms. Some sofa-chaise options even include pull-out mattresses, making them perfect for impromptu guest rooms.
A small but mighty sofa chaise with a pull-out mattress can provide the most bang for your buck yet take up the least amount of space.
#4: Find what fits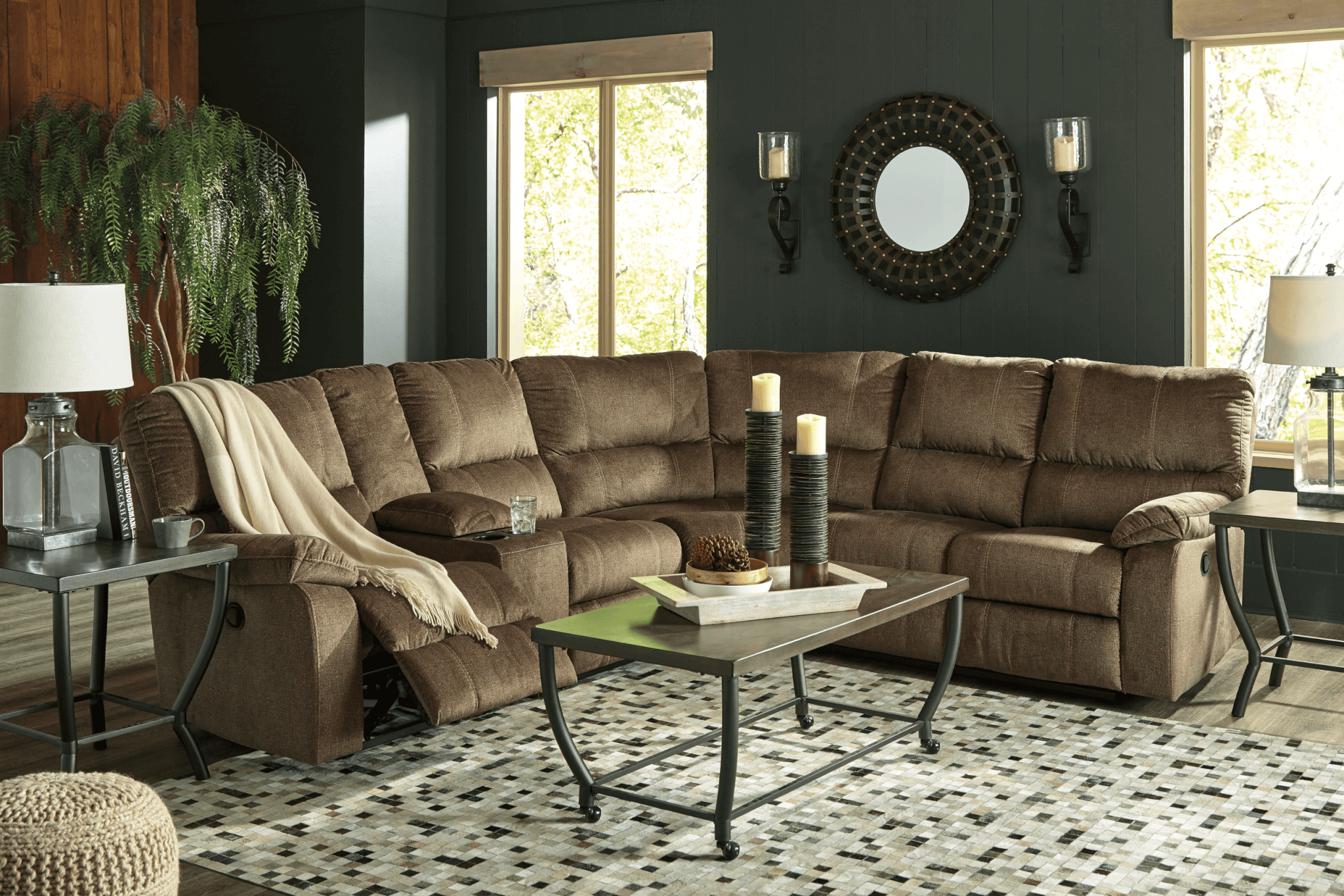 From minimalist 2-piece versions, to 6-piece options with power reclining, storage consoles and cup holders…sectionals offer endless considerations. Most importantly, before you buy: measure your space very carefully. Don't forget the wall space requirements for reclining pieces and the room needed for an ottoman/coffee table.
Recline by design. Some sectionals include recline seating both on the end units and within the interior for maximum comfort, with the option of power reclining.
#5: Suit your lifestyle
Consider the sectional's arm style, too. High, rolled arms, for example, create a cozy, "sheltering" look, while low-track arms are better for a sleeker, more open style. And what about the fabric? Is it kid friendly? Pet safe? Are you sure you want to go with a pale upholstery for light, bright sophistication or should you opt for a dark chocolate that's more forgiving in a spill-prone household?
From cozy and sheltering, to clean and lean. Elements such as arm design and upholstery dramatically influence the "mood" of a sectional.
Rest assured, there's a sectional custom made for you. Take your time, get it right and relax. Don't forget to share you living room space with us on Instagram using the hashtag #MyAshleyHome.