Spring is in full bloom everywhere you look. Time to spring into action. Bring interior design elements outside to enjoy creature comforts beyond those four walls. And make it a season for indoor-outdoor living at its best. If you're lucky enough to have a covered porch or patio, even a few simple touches can make the space feel all decked out.
Roll out the rug.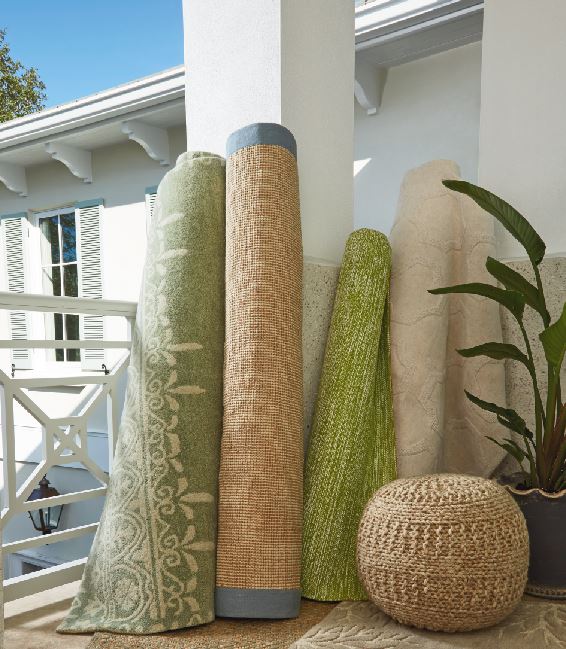 Indoor-outdoor rugs have come a long way. There are flat weaves. Handwoven braided designs. Stripes, ikats, florals and everything in between. Just as their name implies, they're pretty enough for any area of your home, inside or out. Roll out a fresh rug on your deck or patio and set the groundwork for a comfortable, inviting retreat.
Have a pillow party.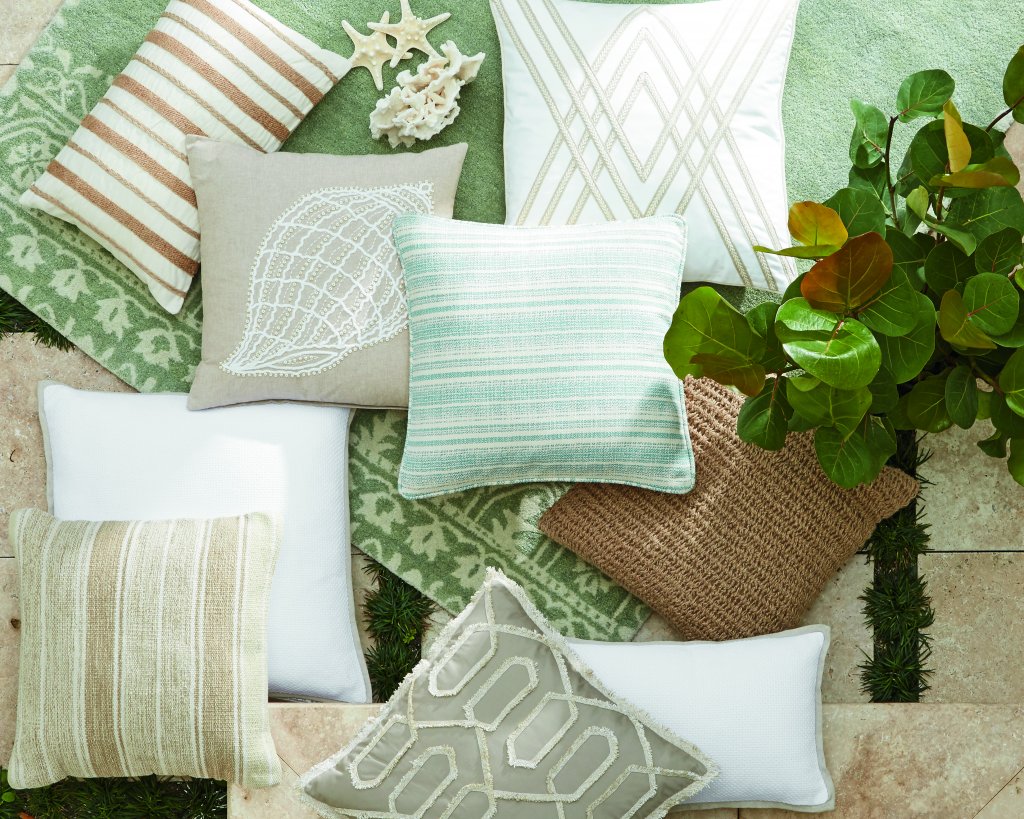 With a plethora of indoor-outdoor pillows, your deck or patio can go from a place to sit a spell to a comfortable destination, where you'll wish you could while away the day.
Accentuate your style.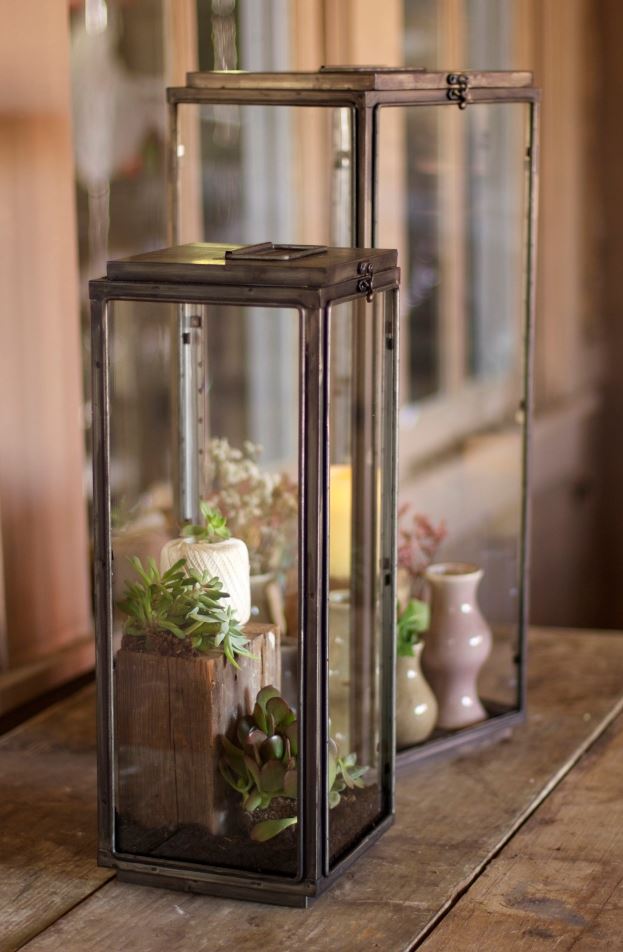 Why limit what you can do with chic home accents? Whether it's an open-and-airy lattice table, a weathered lantern or a casually cool pouf, celebrate your sense of style inside and out.
Plant yourself in style.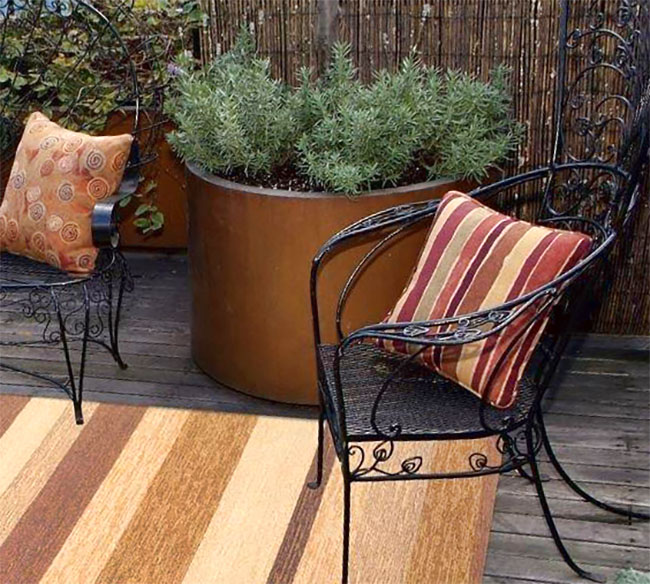 Potted plants offer endless possibilities for incorporating color, creativity and natural wonder. Play with high-to-low layering and various size pots for added interest. Whether you prefer low-maintenance greenery and perennial grasses or vibrant, draping flowers, plant yourself in style on your porch or patio this spring.