A well thought out living room floor plan brings your dream home to life. With the right furniture and thoughtful placement, you can make this room welcoming, delightful and functional. Keep reading to discover six easy steps for designing a space that serves everyone's needs.
Ask yourself, "How will I use my living room?"
This important first step is the foundation upon which the next five steps are based. Functionality relates to your life style. Brainstorm what the room's main function will be and the type of atmosphere you want to create. Will it be casual, formal, traditional, modern or eclectic?
Family Time
An active family life calls for a more relaxed, traditional atmosphere―a room where everyone can comfortably enjoy daily activities. If the kids need a space to play and you have a large enough room, add in a play area.
Hint: A sofa can be used as a room divider.
Hosting and Entertaining
If you host meetings and often entertain, you'll need a more formal setting that will comfortably accommodate numerous guests.
If you throw lots of parties, you'll need ample seating and lots of flat surfaces for plates and drinks.
Consider Functionality
For all lifestyles, consider the types of functional furniture you'll need. For example, if TV viewing is a must, be sure to include an entertainment center in your living room layout.
Use for extra seating, more tabletop space, and storage.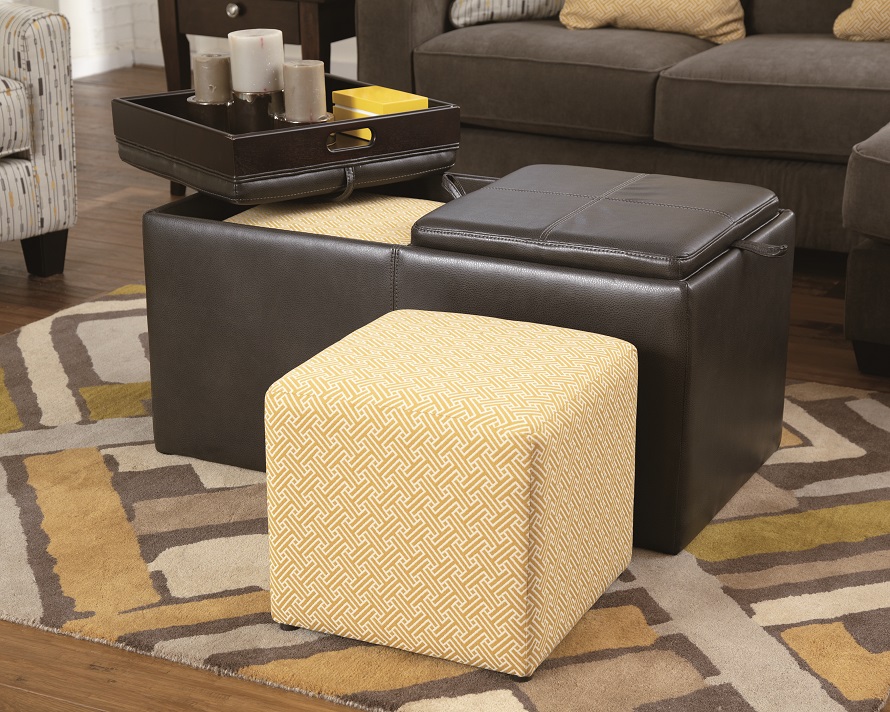 Benches:
Ideal for storage and additional seating.
Use where additional flat surfaces are needed.
---
Take Measurements
Get out the tape measure. Before you start looking for living room furniture, you need to find out the amount of space you have to work with. This includes taking living room measurements and accounting for doors, windows, stairs and the fireplace.
Tip: Draw a sketch of the room that includes obstructions like windows, columns, half walls, eaves, vents and radiators.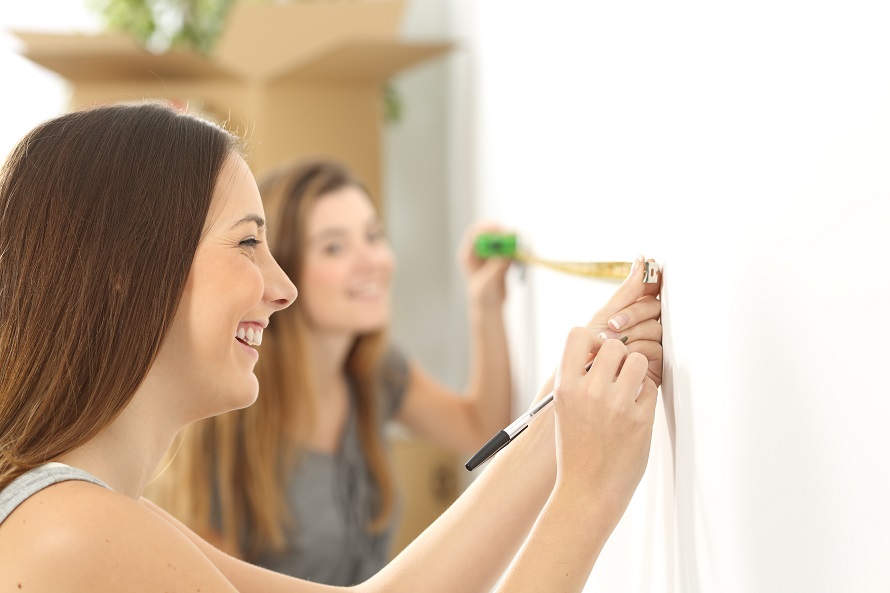 ---
Choose A Focal Point
Determining the focal point of your living room is critical for making furniture layout decisions. You're able to determine this element the moment you walk into the room. This is what catches your attention first, whether it be a fireplace, entertainment center, sofa, an amazing outside view or an architectural element.
If you have an obvious focal point like huge windows and a beautiful view or a huge fireplace, plan the room to make the most of it.
Hint: This is a perfect opportunity to include swivel chairs.
If your room has none of these focal points, use a large object like fish tank, TV, console table, painting, sculpture or bookcase to form a focal point.
---
Create Your Living Room Floor Plan and Consider these Living Room Layout Ideas
Based on your measurements and focal point, put your ideas to paper. Keep in mind the traffic flow and make sure your design allows people to move easily into and out of the room without encountering barriers or extremely tight spaces.
Tip: On your sketch, highlight the most direct path from entry to exit and place furniture so there are no obstacles in that path. Brainstorm alternative plans to have a variety of options.
Account for room features and adjust your layout
Doorways
If there's a doorway along a wall, group furniture opposite of that wall. If faced with two doors across from each other, the room can be divided into two separate areas. If there are several doorways, the room can be broken up into separate areas, each with its own function.
Natural Light
Note where the sun shines in the room and keep wood furnishings, artwork and upholstered furniture out of direct sunlight.
Electrical Outlets
Note where all of the room's electrical outlets are located. For more flexibility, consider installing in-floor electric outlets for furniture arrangements that will be centered in the room away from the walls.
---
How to Plan Your Living Room Furniture
Once you've determined your living room floor plan, it's time to decide what furniture to use. You may choose to just reshuffle what you have, incorporate new items, or start from scratch with all new furniture. If you plan to buy living room furniture and start with a clean slate, here are some pointers:
Think about the main furniture.
Entertainment centers and sectionals have the greatest impact on floor plans. Once these pieces have been selected, you have to be committed to your plan.
Don't block your focal point.
For example, if you have low lying windows, look for low profile furniture, to minimize visual obstructions.
Plan seating for face-to-face conversations.
Keep seats no more than 8 feet apart. For example, face two sofas toward each other in large rooms and group chairs and side tables in separate conversation areas.
Consider the size of the room.
Look for living room furniture ideas that complement the scale of the room. Smaller furniture is ideal for smaller spaces, while big furniture fills in large spaces.
Hint: Create mock-ups of potential purchases by drawing the shape of the item to scale on newspaper or butcher's paper. Place the paper on the floor where you envision placing those pieces and you'll see if there's enough space for them. Generally, you'll want to allow 30 inches of space around the piece.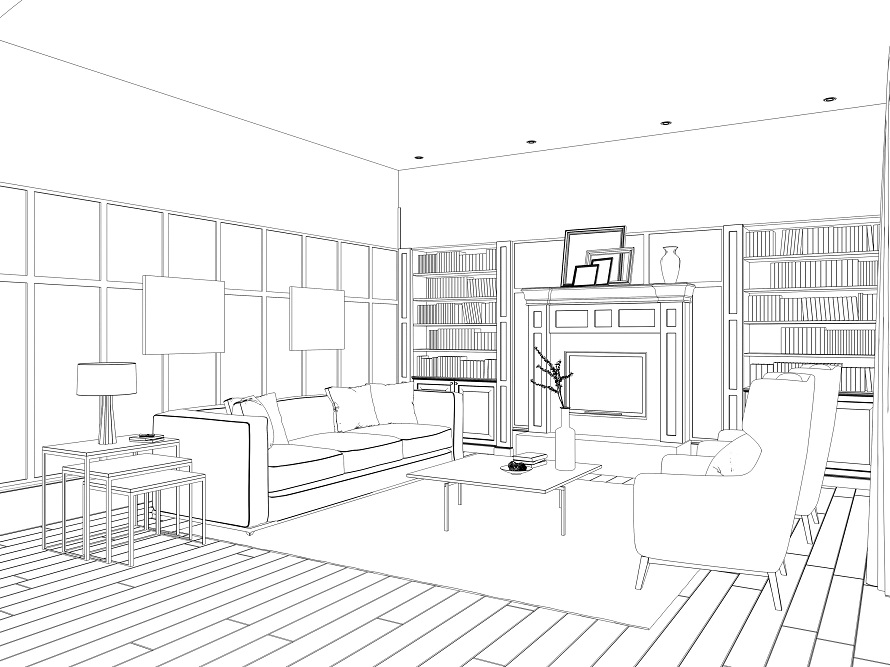 If adding a coffee table, allow 14 to 18 inches between the coffee table and sofa.
Add bookcases, shelving or a desk similarly styled to your living room furniture to create cohesiveness.
---
Select Your Living Room Decor and Accessories
Poufs
Accessorize sofas and chairs with stylish pillows and blankets. One of the most useful living room accessories is a pouf. They are functional and easy to move around on a whim.
Lighting
Add floor lamps, table lamps and a chandelier for proper lighting.
Home Accents
Accent flat surfaces with plants, vases, candles, bowls, trays, sculptures and picture frames.
Wall Decor
Use living room wall decor such as wall art and mirrors to bring dimension to the room.

Use large potted plants, baskets, boxes and more to fill in empty spaces.
Tip: Avoid putting furniture, accents and plants too close to an entryway to keep the room easily accessible.
By creating a living room layout before purchasing furniture, you'll overcome obstacles that you may have not even considered. You'll be able to confidently choose furniture and accessories that will be enjoyed and admired for years to come.
If you recently reworked your living room, please share your ideas and experience. Hashtag #MyAshleyHome on Instagram.