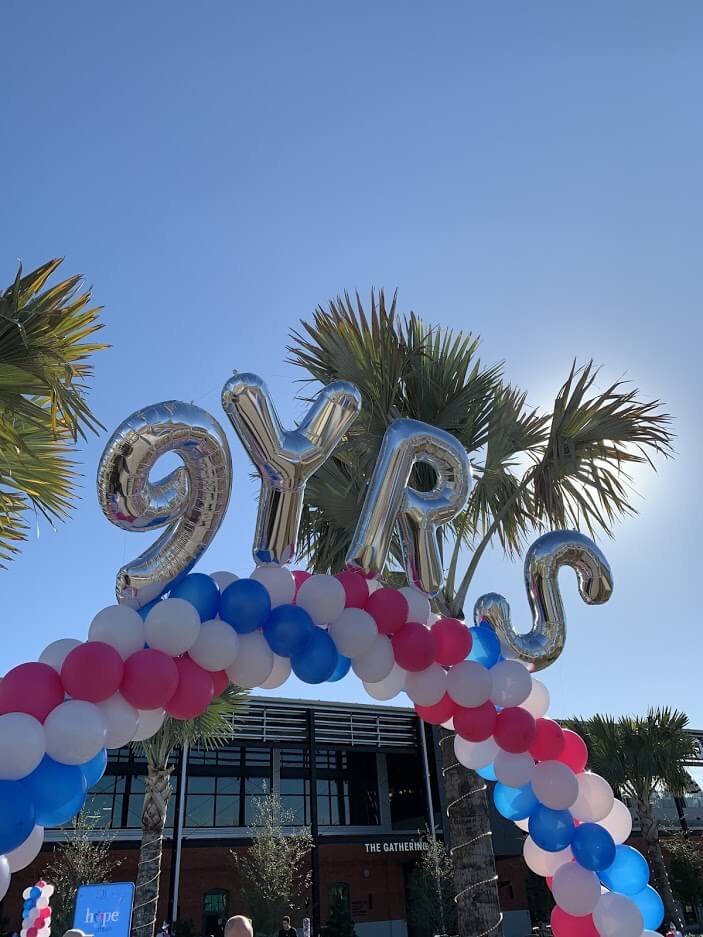 For almost a decade, Ashley HomeStore has given deserving children across North America the gift of a good night's sleep through our Hope to Dream program. December marked the initiative's ninth anniversary. So we decided to host a party at Armature Works in Tampa, Florida!
We invited 250 children and their families for an afternoon of activities, games and fun in the sunshine of Florida's December weather. The festivities helped our program celebrate another milestone during our largest bed donation. Since its founding in 2010, Hope to Dream has donated 100,000 beds to children in need.
This event is one the Ashley family will never forget and will be ingrained in our program's history and foundation. We wanted to share some of our highlights with you!
Sound the (Fire) Alarm
Our event kicked-off with a front row seat to a working fire truck provided by Tampa Fire Rescue. The team presented a fire safety demonstration to all the children and their families. Their knowledge in emergency preparedness was put to the test and they learned about what it takes to be a firefighter.
After the lesson, the kids were able to (literally) step into the boots of the firemen and hop into the truck. They all screamed in excitement over becoming a firefighter one day.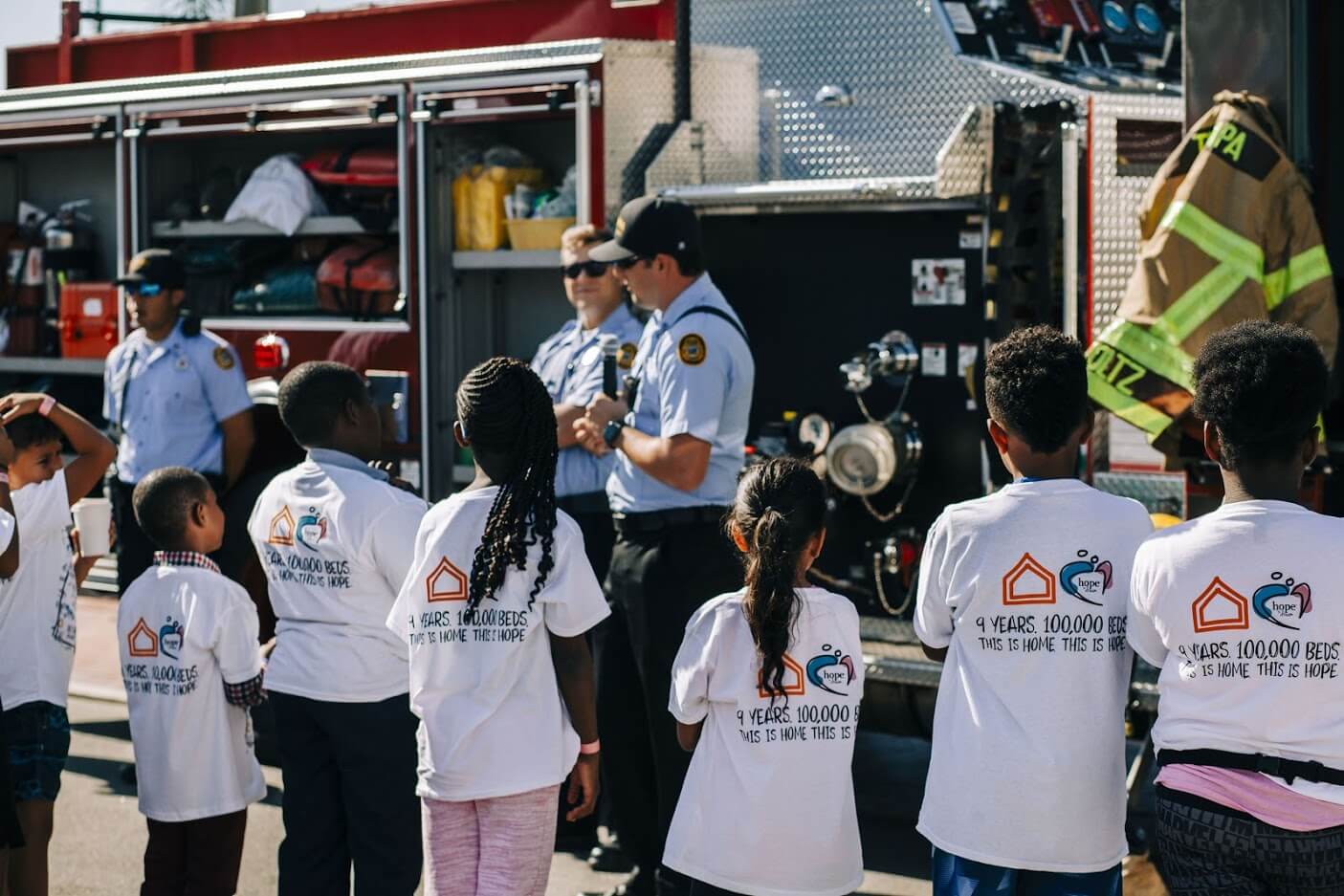 We are Lightning the Way
Former players, Brian Bradley and Dave Andreychuk, along with Tampa Bay Lightning's mascot ThunderBug, were in attendance to play with the kids and prepare them for the Stanley Cup! The kids tested their endurance and agility in the outdoor street hockey rink. Each child took home their own hockey stick and ball to practice!
An Afternoon of Activities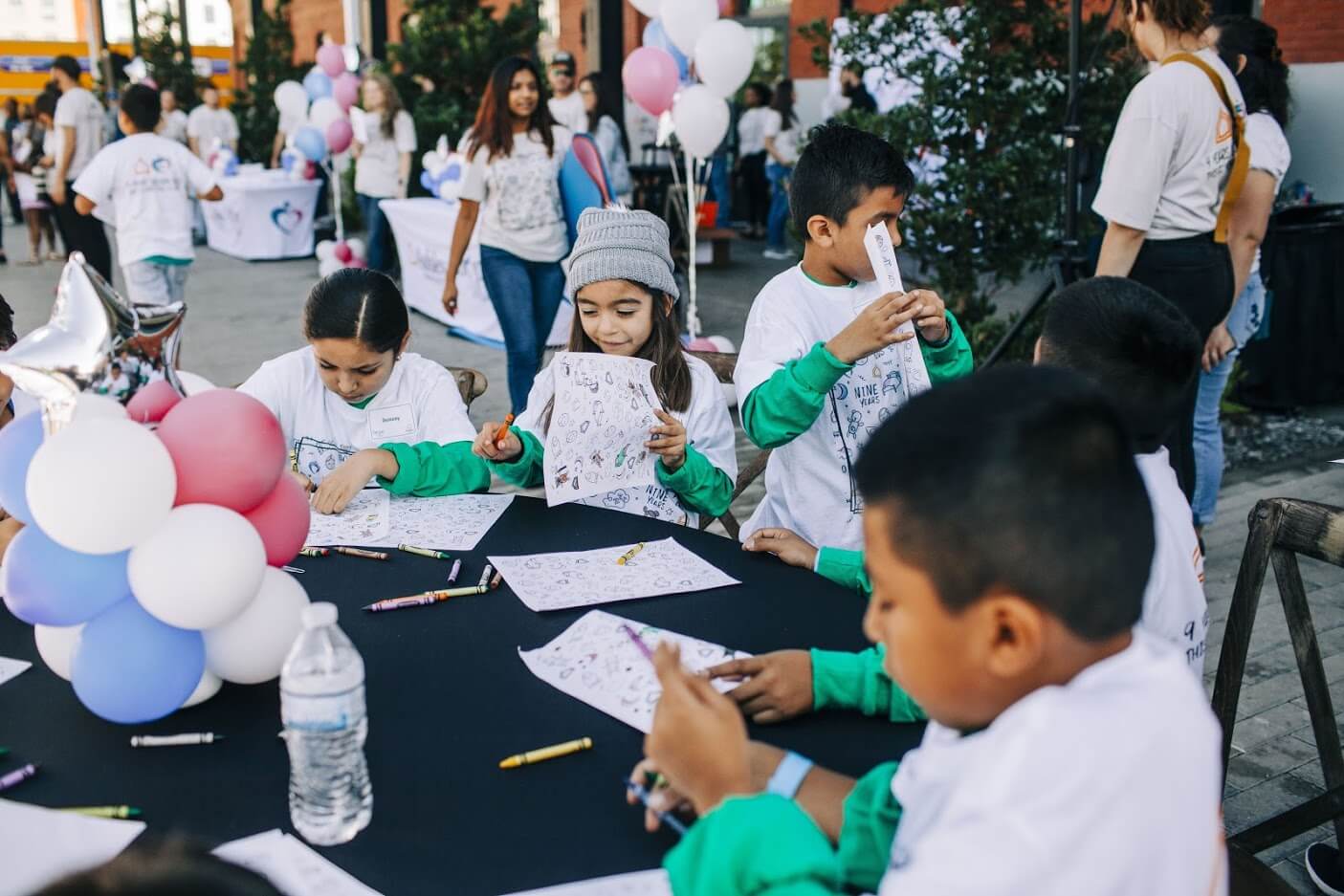 The fun didn't stop there! The outdoor event space was lined with activities and games for the children to enjoy in the sunshine. They became fairies, superheroes and monsters with the help of the face-painting station. Some took part in our assortment of crafting areas and created amazing masterpieces. We even watched some of the kids best our volunteers at corn hole!
Two-Hundred Fifty Smiles
We closed our event with the largest bed reveal in our program's history. We cleared the large event space to stage 250 beds for the children to bounce into. Each child received a twin mattress, bed frame, sheets, pillow, comforter, teddy bear and a duffle bag with extra gifts. With this donation, we hope to make a positive impact on the lives of the children by giving them a place to dream about their future.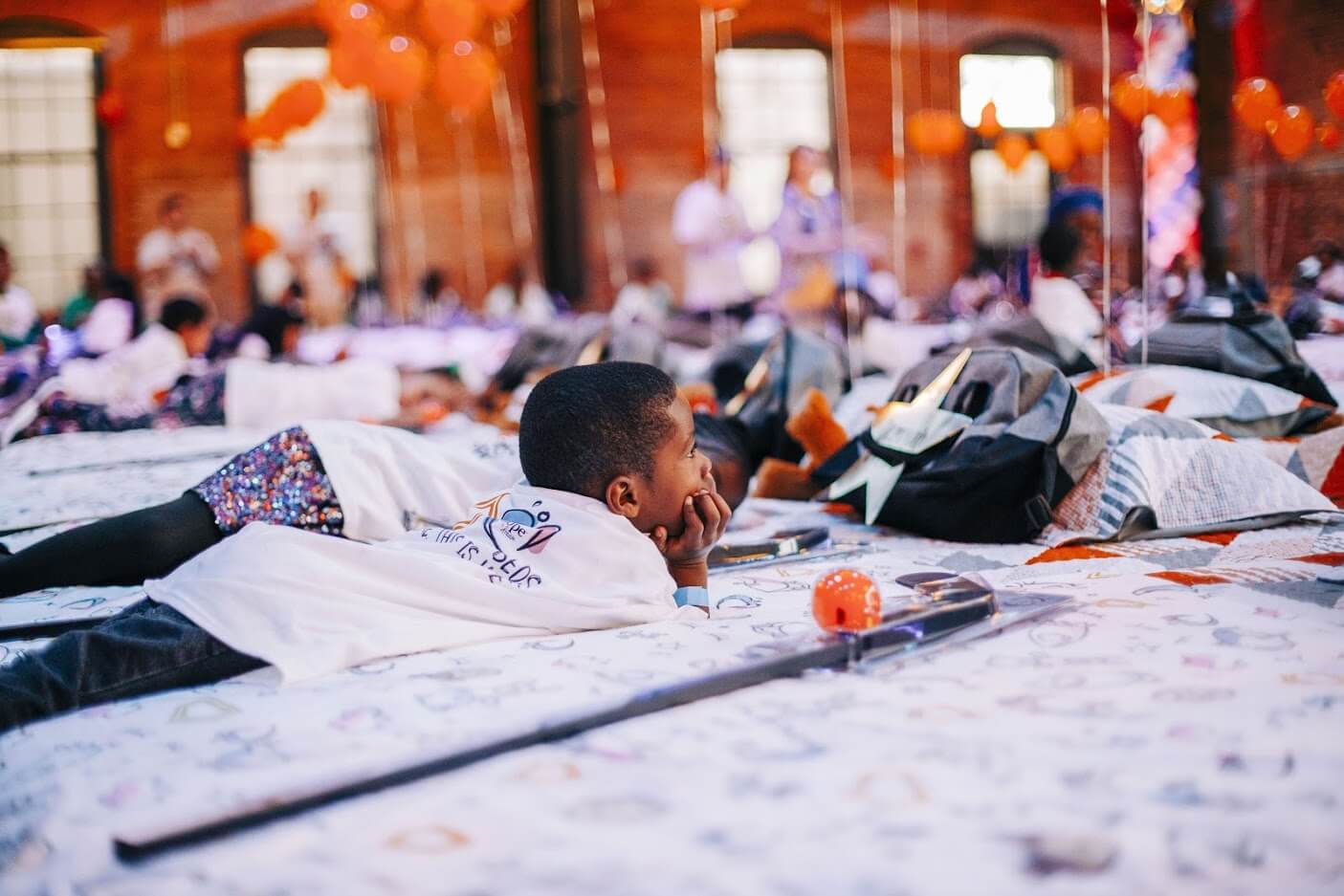 "A good night's sleep for any child is critically important. For our children, when you add the independence and ownership of their very own bed, the impact is far greater," said Chris Letsos, President and CEO, Boys & Girls Clubs of Tampa Bay. "For Ashley Home Stores to be helping over 200 youth receive the gift of their very own mattress and many good nights of sleep to come is transformative in our community. On behalf of our families, we are incredibly grateful."
Creating a Hope to Dream
We are ever-appreciative for all the hard work that volunteers have given throughout the years of Hope to Dream. Members of the community and the Ashley HomeStore family have offered their time and effort to help achieve our goals of donating beds to all children in need.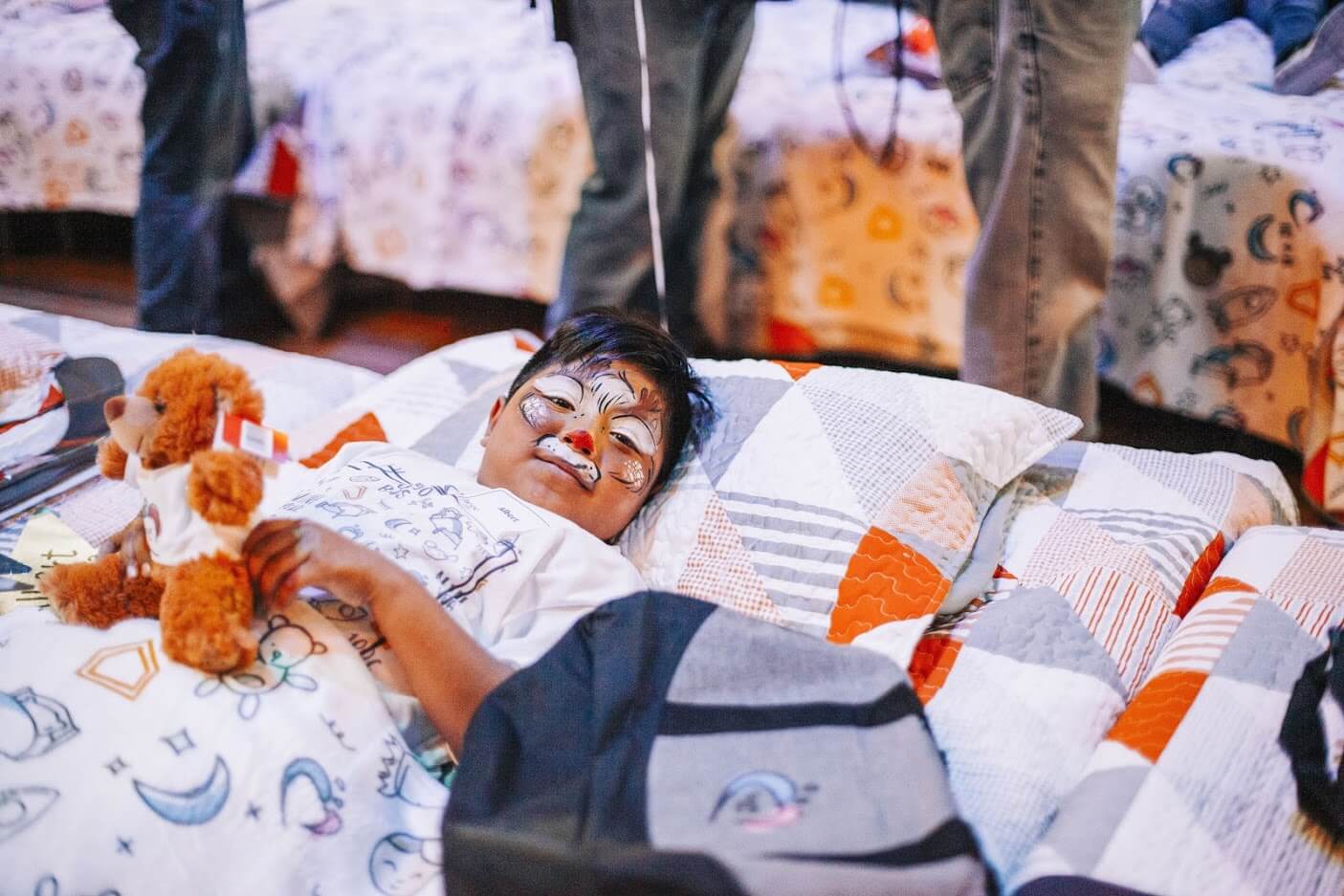 "This initiative began as a way for our organization to support our area children who were in need of a mattress," said Todd Wanek, President and CEO of Ashley Furniture Industries Inc. "Today is a tremendous milestone for our organization, not only for the number of mattresses that we have been able to donate throughout the last nine years, but also for the amount of support this program has received along the way throughout the United States and Canada. We celebrate the unity of support from our customers, employees, and community that have made today become a reality; and that reality has transpired into an impact on 100,000 children in our mission to provide a good night's sleep, and a mattress to call their own."
Hope to Dream strives to change the lives of children by providing them with a place to sleep each night. With a good night's sleep, they can perform better in school and other extracurricular activities. To learn more about the initiative, check out the website or scroll through our Instagram.