Ideas For Your Patio and Outdoor Living Space
Not all patio and outdoor living space areas are created equal. Your yard may be tiny, or maybe a builder went concrete crazy and you're faced with enormous hard surfaces. Maybe you live by a lake and your yard isn't a yard, but water. Or your home is a high rise with a balcony serving as the backyard. You get the idea.
Here are some ways you can use outdoor furniture, accessories, and a little imagination to repurpose your outdoor space and make it the go-to spot of the summer.
Garden Furniture Getaway
Small spaces become great escapes with appropriately sized outdoor furniture. A seldom used garden spot can become an appealing oasis with a fire pit and comfy lounge chairs. Don't forget the marshmallows!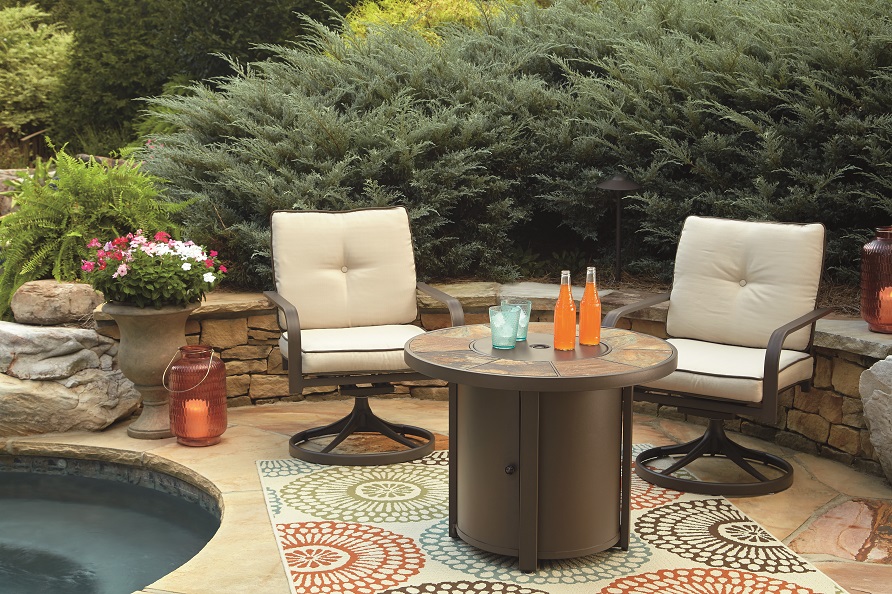 TIP: Scatter lots of potted plants of varying heights around the area for an enchanting "secret garden" allure.
Small Patio Space Solutions
Small patios and screened porches are charming with scaled down sectionals or lounge furniture. Keep it clutter-free to make maneuvering around tight spaces easy.
TIP: Tight spaces require furniture that can pull its own weight. Find pieces that perform multiple functions, such as tables with storage, or ottomans that provide extra seating as well as offer a leg up.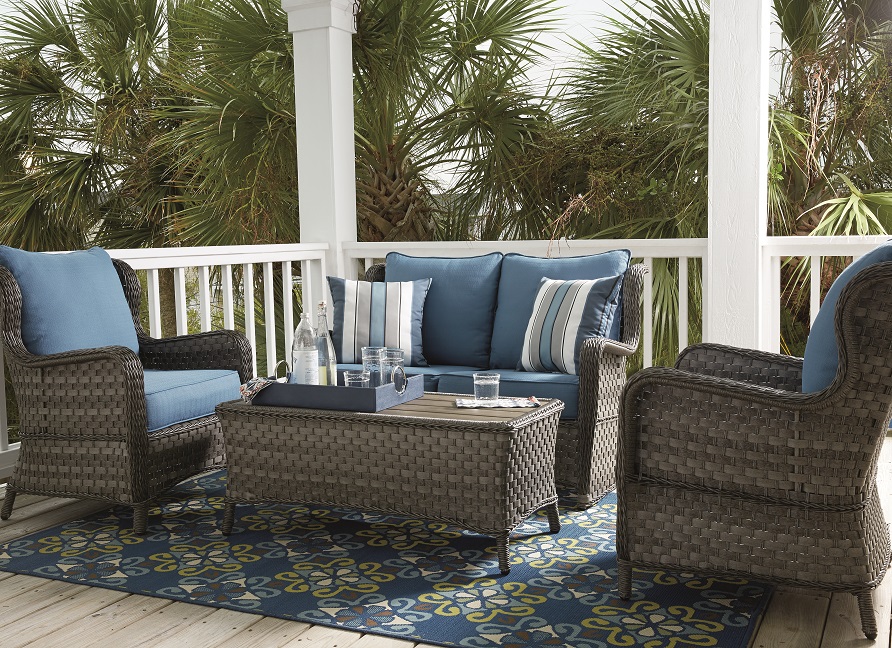 Outdoor Furniture for Lakeside and Ocean Lifestyles
Turn a dock into an appealing spot for waterfront entertaining, even after the sun sets. Gathering around a fire pit table with chairs is the perfect way to watch the sun go down and tell tall tales about the one that got away.
TIP: If storage is some distance from the dock, choose stackable chairs like those on the below right. They pack up and store easily when al fresco entertaining season comes to an end.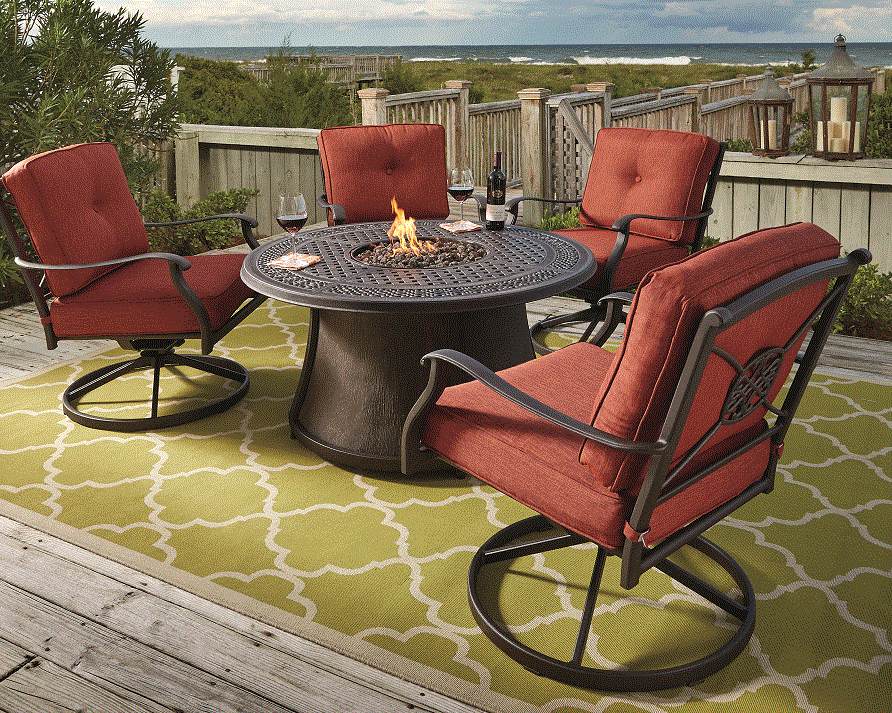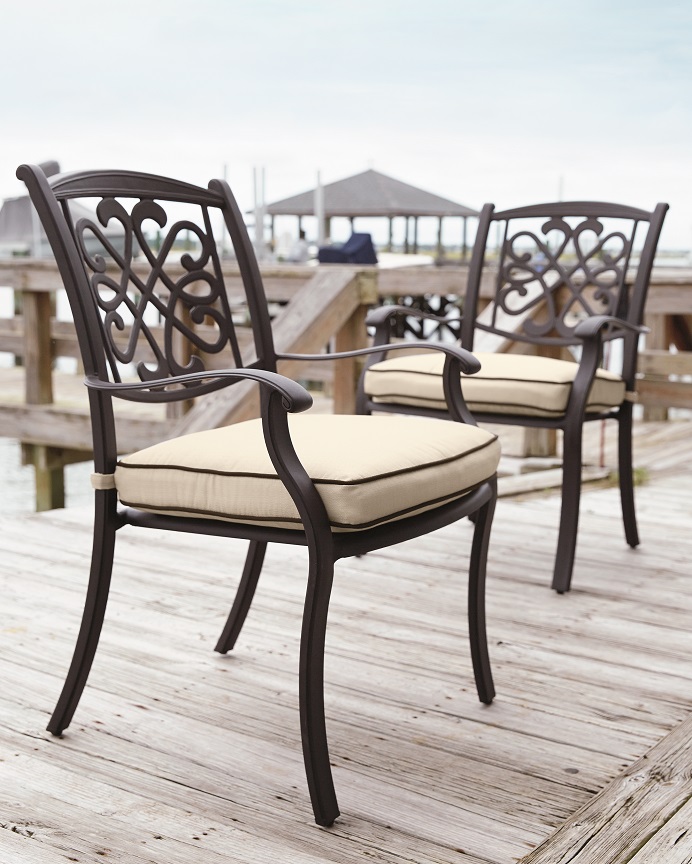 Concrete Patio Solutions
It can be hard to envision the possibilities when faced with a large concrete patio that has no discernible borders. The solution? Outdoor rugs. They create visual boundaries that aid with furniture placement and turn "blah" into "ah!"
TIP: When using numerous rugs, it's fine to switch up the pattern, but stick to one color scheme for a cohesive, not chaotic look.