Your home is your haven. A place to rest, nest and simply relax. When you feel a natural connection to your home, it's easy to kick back and get comfortable. With a more "organic" approach to home decor, you can establish a subtle yet notable flow between your interior space and the great outdoors. More than that, you can show off your naturally good taste and personal style in a way that looks effortless and feels so right.
Three ways to incorporate organic elements at home:
#1: Mix Materials
One of the key principles of organic style is mixing elements. Think rustic wood slab tabletops with earthy metal bases…maybe even an industrial "hammered" metal for more rustic appeal. If it's a piece of wood furniture, something with a highly distressed finish incorporates rich, organic character. Feel free to mix wood and metal with leather accent pieces, too. Naturally beautiful pieces have so many variations in color, side by side, they simply complement each other.
Offset dining room chairs with a bench for a more fun, casual vibe that complements your welcoming nature.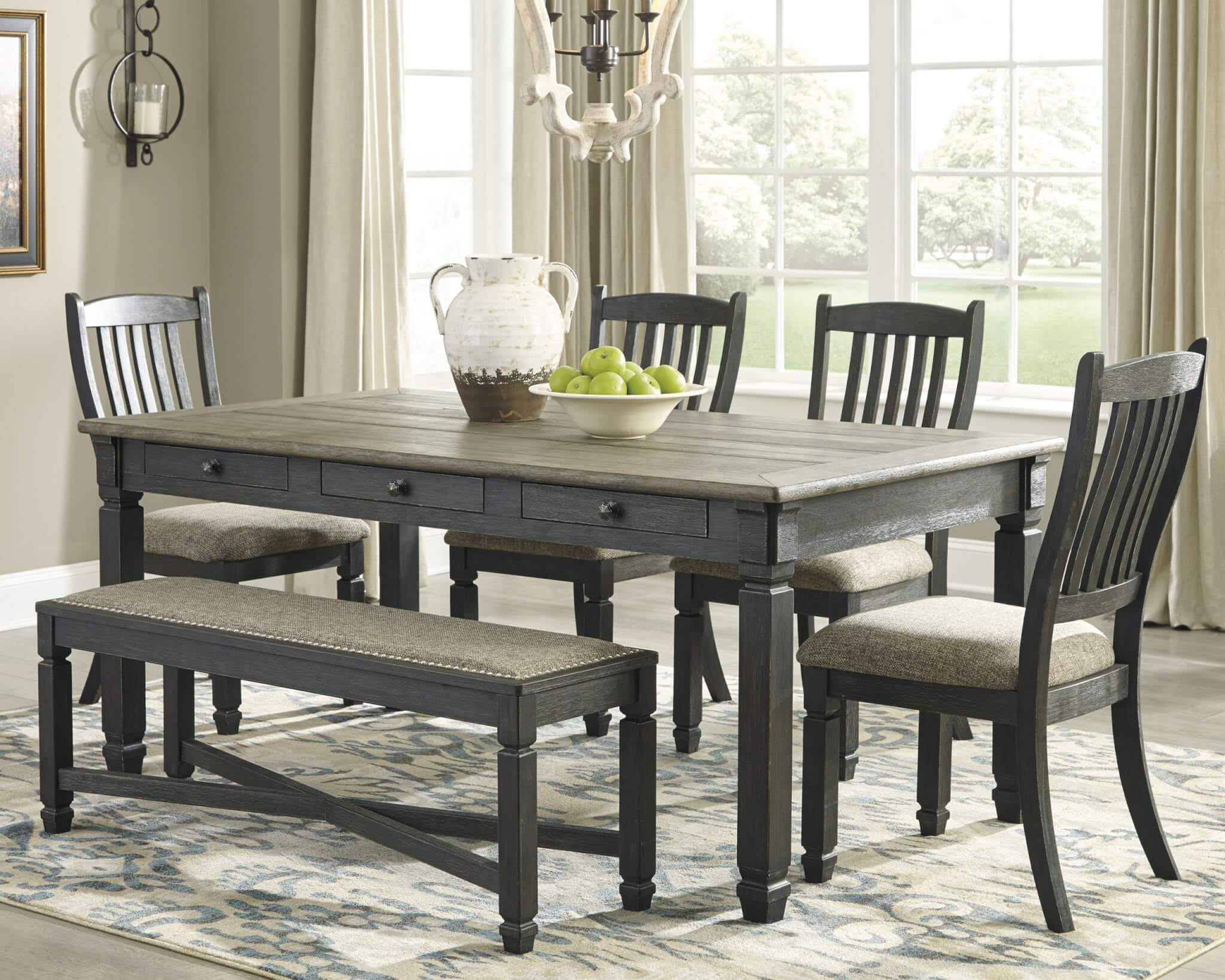 #2: Take a Soft Approach
Capturing that natural, go-with-the-flow element can be done in so many ways. We love to see it in the form of organic-inspired flowing patterns and dusty muted hues—in everything from furniture upholstery, rugs and pillows, to accent pieces such as lamps and artwork. The look is elegant, yet earthy and understated.
Wall art made with wood canvases incorporates a rich, organic texture and makes a great conversation piece.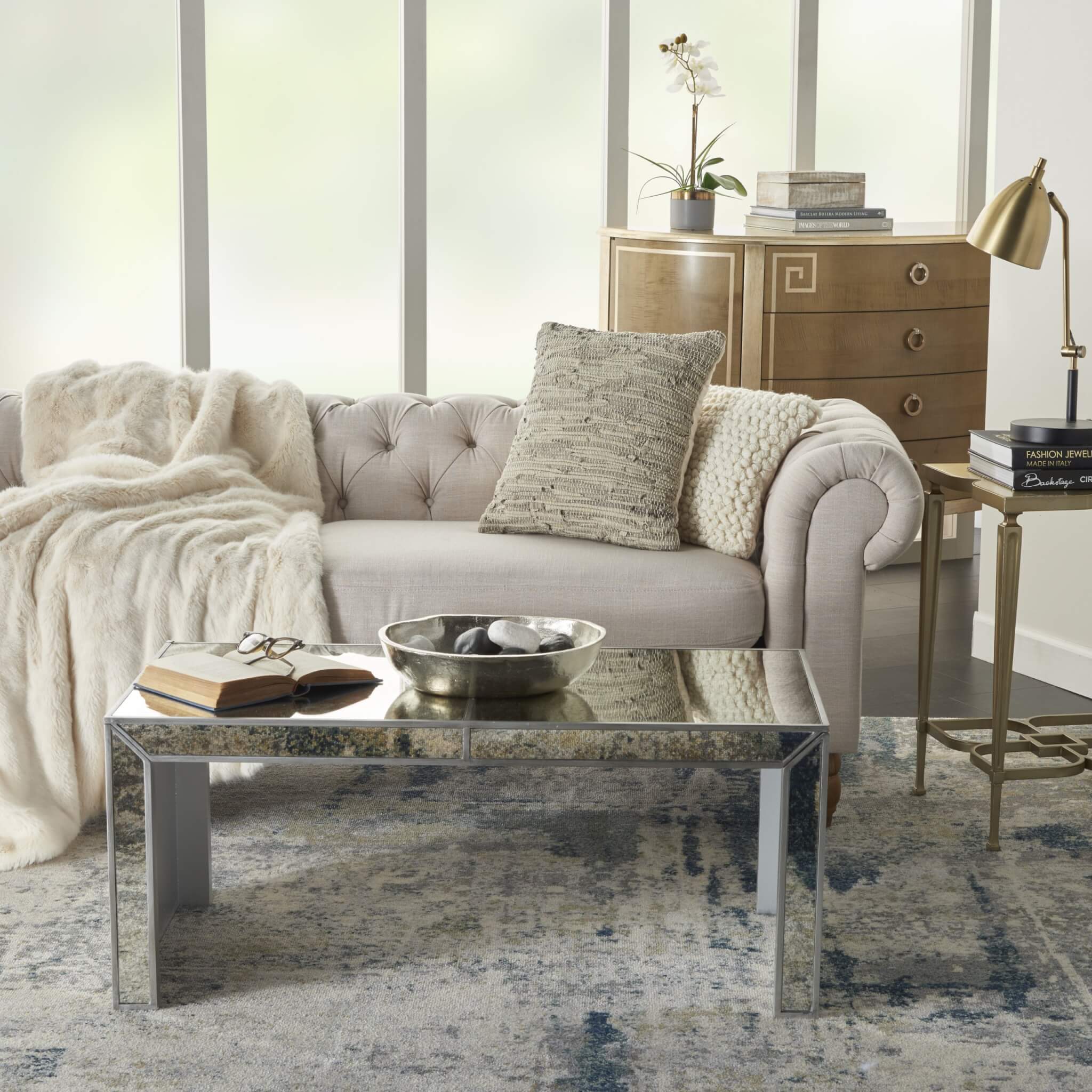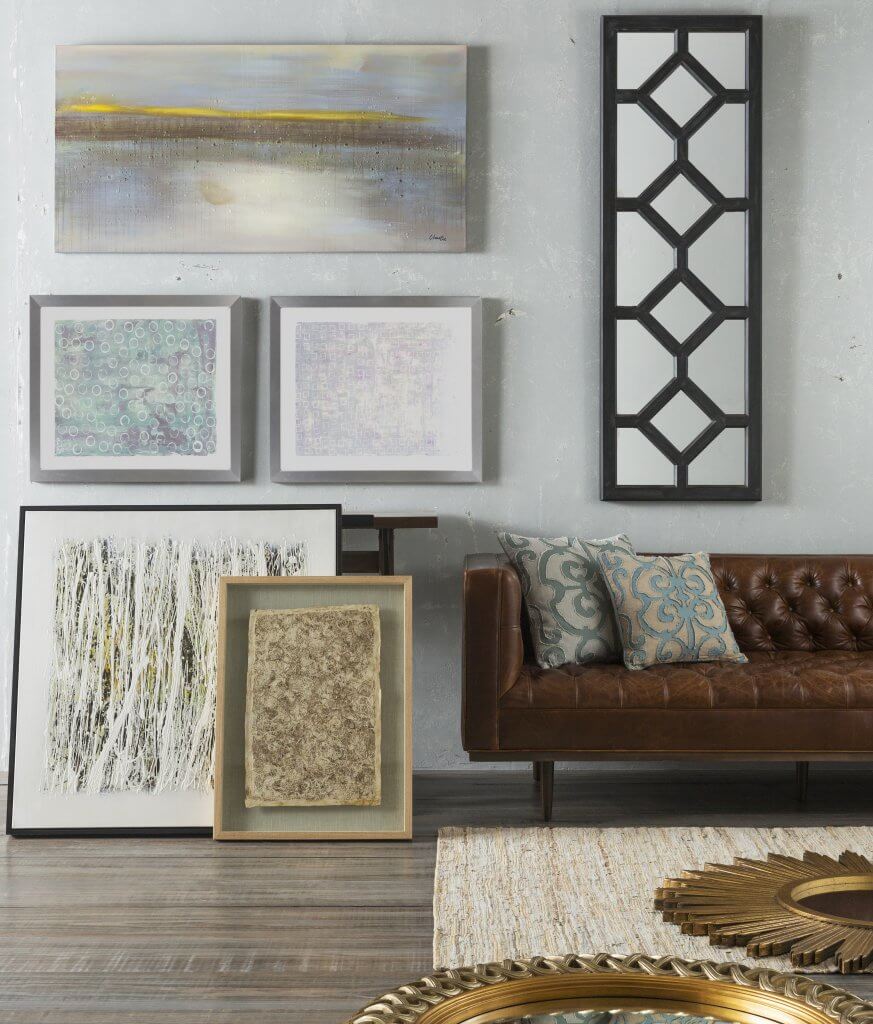 #3: Pile on the textile.
There's no quicker, easier way to get that organic mood you want than incorporating layer upon layer of natural texture into your scheme. Be it a cute assortment of seagrass baskets in the corner, a wool poof that serves as an ottoman or casual seating, or a braided rug that's perfectly imperfect, textures—even in the most subtle tones—speak volumes in the style department.
The latest in area rugs and poofs offers a new spin on organic style by incorporating hair-on-hide leather, cowhide patchwork designs and more. The look is rich, the feel decadent and the mood: home on the range.