Need a more welcoming feel in your seating area? Occasional tables can do the trick.  Finding the right set, though, can be daunting since there are so many to choose. Below are six features you'll want to know about when searching for tables.
#1: Lift Top Table
If you and your family enjoy time in front of the television, a lift top coffee table would be perfect. Simply lift the top and move it toward the sofa. This provides a raised surface for informal dinners, working on projects or setting up a laptop.
#2: Storage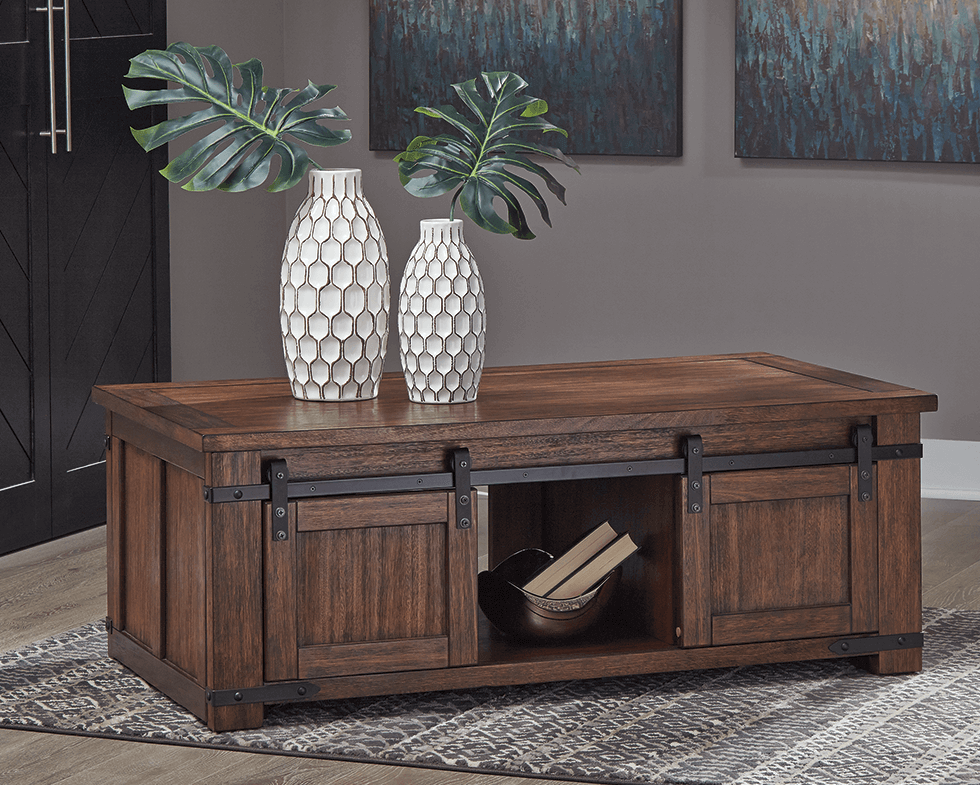 When you need extra storage or are tight on space, look for tables that have lower shelves, drawers, file cabinet drawers and magazine racks. Shelves are handy for displaying collectibles and holding items like books and magazines. Drawers and cabinets offer hidden storage space. Whether one drawer or multiple drawers like those found in trunk styled tables, it's easier to keep necessities within reach of the sofa. Look for end tables with hidden file cabinet drawers. These are ideal for keeping papers organized in style. Magazine racks provide the perfect spot to tuck away your favorite reads.
#3: Casters
A coffee table on wheels is a dream come true when you want to easily move the table out of the way or pull it closer.
#4: AC Outlets and USB Chargers
How many times have you sat down and realized you need to charge your electronic device? Now you can simply connect from the comfort of your sofa. Charge your cell phones or laptops by plugging them into built-in AC outlets offered on some end tables. Look for tables that offer USB ports too. These provide easy access for powering cell phones tablets and music players.
#5: Pull-Out Beverage Tray 
This feature is super convenient to have, plus you don't have to rearrange your tabletop. Look for pull-out beverage trays on coffee and end tables alike.
#6: Space-Savvy Seating 
Gather around the coffee table seated on stools that tuck under the table when not in use. This helps to free up more space, while providing more seats, especially in small rooms.
If you have occasional tables that you love, please share what you like most about the tables below.