For some of us, the temperature is just starting to cool off. For others, it's downright chilly out there. One sense we all share—a desire to make our homes a cozier nest for the wintery months ahead. Rest assured, adding seasonal warmth doesn't require much time, cost or effort. A few simple choices may be all you need.
Tips for adding instant warmth…
#1 Roll out the welcome mat
Whether you have family coming home for the holidays, or you expect friends and neighbors to drop by, set the tone for a warm welcome with a festive holiday doormat. If you're lucky enough to have a front porch, an indoor/outdoor rug really warms it up.
#2 Sprinkle in seasonal shades
The summer was all about keeping it light and bright. It's time to embrace deeper, darker tones. For an instant warming effect, dot rooms with touches of harvest hues (like golds, clay, wheat, plum, reds and earthy sage). From table linens to rug runners, there are endless opportunities for easy yet dramatic color edits.
#3 Add layer, texture and plushness
Chilly floors beg for that extra layer of warmth and softness. No need to swap out the area rug you have. Get creative by layering on something new…say a fluffy wool shag over a nubby textural or seagrass rug, as one of our favorite bloggers, Blair Staky of TheFoxandShe.com, does so well.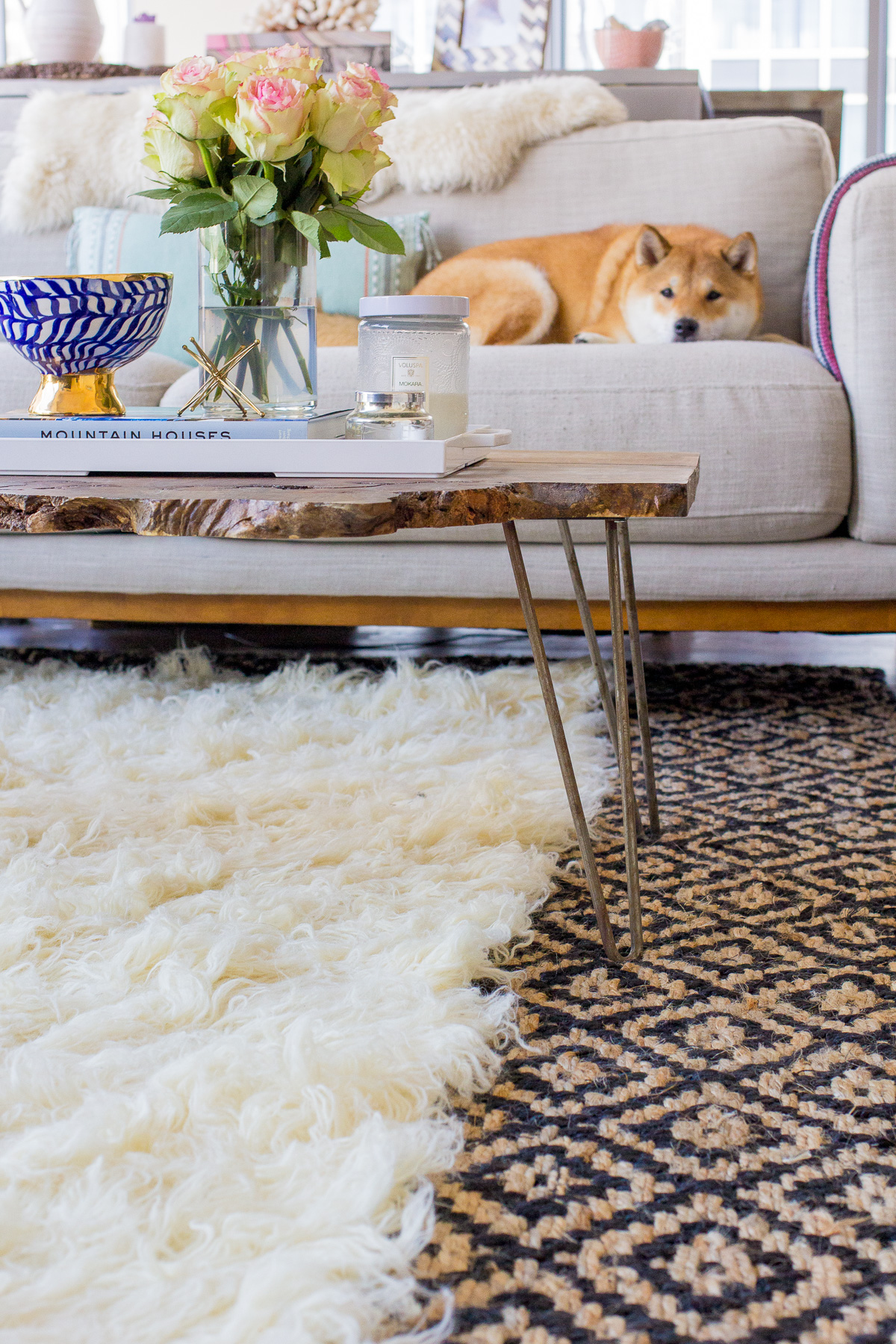 Adorn seating with soft pillows and create cozy nooks for curling up on cold days. Drape sumptuously plush throws over chairs or have on hand at the foot of the bed. Curtains over blinds or sheer drapes keep out drafts and infuse warmth in more ways than one.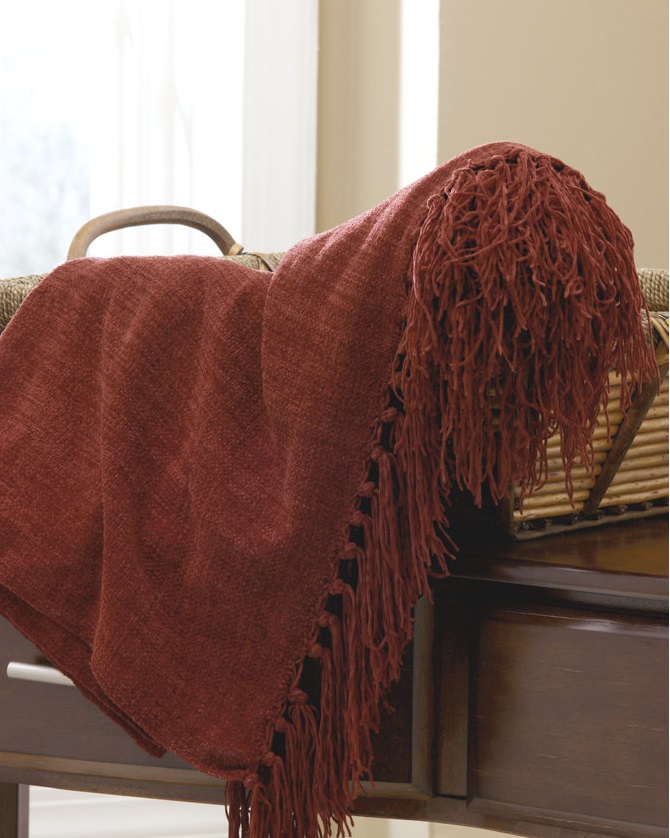 #4 Take inspiration from nature
Love the idea of incorporating a relaxed, rustic element? The possibilities are right outside your door. Colorful fall leaves (try pressing/framing them), natural pinecones, stems of berries or a sheaf of wheat all make for beautifully understated seasonal accents. Even something as simple as a craggy branch in a vase or vessel makes a statement.
# 5 Make the fireplace the focus
You've waited all year to fire it up. Now, turn your attention to the fireplace. Adorn the mantel with the naturally rustic accents you've collected. Add a variety of candles (clear glass and metallic holders are especially hot). Think high-to-low heights for visual interest. Maybe even rearrange your furniture to better flank the fireplace. No fireplace? Electric fireplace inserts are gaining a roaring fan base. No wonder. With the click of a remote control…instant romance.
Of course, no night by the fire would be complete without a cup of hot chocolate in hand. Cheers…
Coconut Hot Chocolate Recipe 
(from AllRecipes.com)
1 cup vanilla-flavored coconut milk (such as Silk®)
2 tablespoons cocoa powder
1 tablespoon white sugar
1/4 teaspoon vanilla extract
1/4 teaspoon ground cinnamon
Handful of marshmellows (optional)
Stir coconut milk, cocoa powder, sugar, vanilla extract and cinnamon together in a saucepan over medium heat until cocoa and sugar are completely dissolved and mixture is heated through, 5 to 10 minutes. Pour hot cocoa into a mug and enjoy.