As if decking the halls, cooking up a storm and braving one-day sales weren't enough. This holiday season, you're hosting out-of-town guests. Don't lose sleep if you're tasked with turning a kid's room into a guest room. With a little effort and a few designer touches, you'll be welcoming overnight guests in style.
How to Easily Go from Kid's Room to Guest Room
#1 Make It a Kid-Free Zone 
No more kidding around. The teddy bear lamp. The menagerie of stuffed animals. All must go. Grab a big box and start packing. That includes clearing off desks, dressers, nightstands, shelving and walls, too, if they're decorated with posters, child's artwork or decals. After vacuuming and dusting, you're ready for a grown-up transformation.
#2 Remember Everyday Comforts
Chances are they forgot to pack something, so stock their room with essentials (e.g., travel-size shampoo/conditioner/moisturizer, a comb, toothbrush/floss). Use a basket to stash rolled towels or an extra blanket. Maybe even have a fresh robe and slippers in the closet for hotel-style pampering. A tray with bottled water and assorted snacks, a basket with magazines/books, a vase with flowers all turn a room into a retreat.
#3 Offer Ample Storage
Your holiday guests have packed their party duds—so give them plenty of room to store their clothes. Empty out all drawers in a chest or dresser. Clear out the closet as much as possible and stock with hangers. A few decorative hooks on the wall or the back of doors are perfect for hanging towels, jackets or purses. If you love the idea of more storage in the same furniture footprint, consider storage bed options.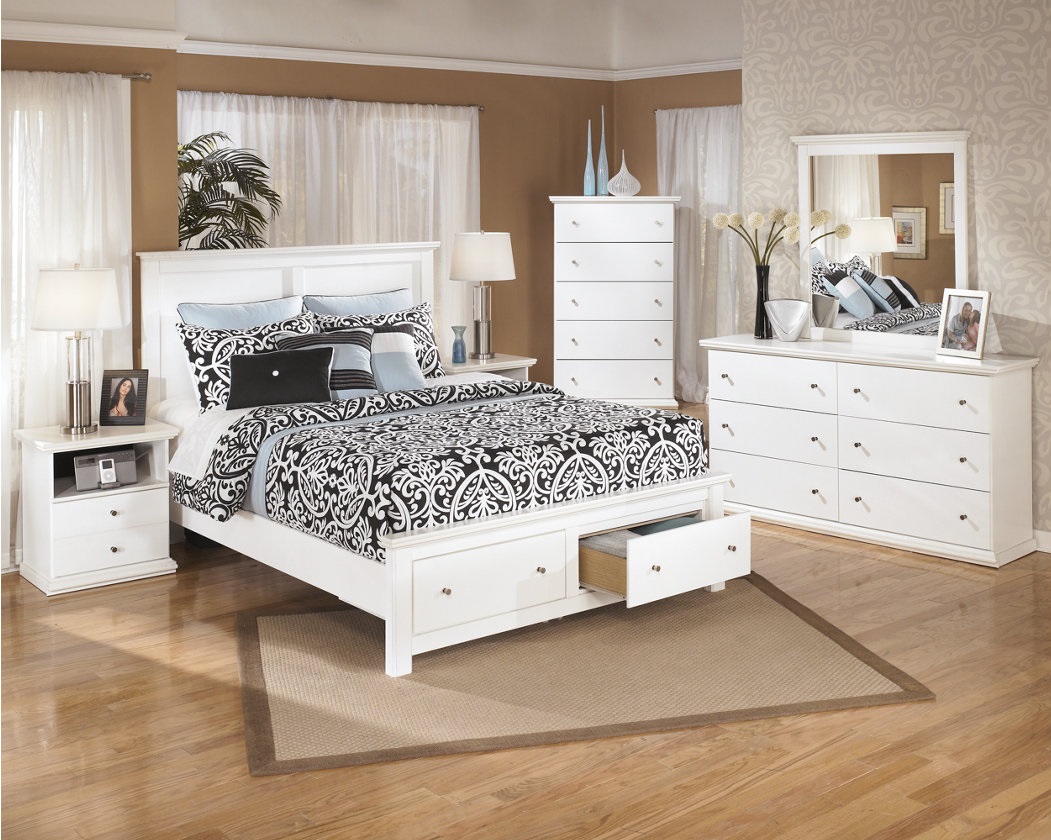 #4 Better the Bedding
Nothing gives a kid's room an age-appropriate lift more than changing the bedding. Make up the bed with a fresh set of sheets and chic comforter, quilt or duvet. Dress it up with a few decorative pillows and a cozy throw for color and comfort.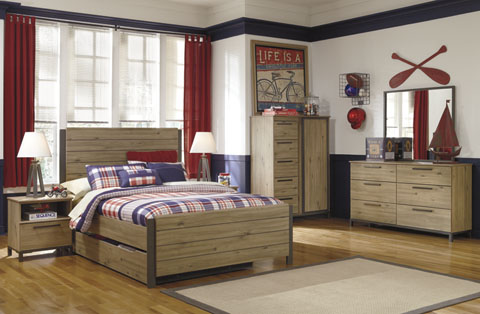 #5 Incorporate Tasteful Touches
With the room decluttered, feel free to incorporate some stylish accents for a more grown-up look. A streamlined accent chair or a pretty pouf (for slipping on shoes), a modest mirror (for makeup touches), a reading lamp, a throw rug or wall art all work wonders. If you have a framed photo of you and your guest, what a personal touch.
Have an easy room transformation tip? Please share in the comments section below.