Although Mother's Day looks a little different this year, celebrating the loving women in our lives is not canceled. Mother's Day is an opportunity to thank the strong female figures, whether that is your mom, grandma, aunt, older sister or guardian. Lending a hand of gratitude to these women is more important now than ever. Mothers and maternal figures across the globe continue to care for their children and the communities around them, regardless of any obstacle.
In this season of social distancing, we wanted to share some ways that you can celebrate the mothers in your life while keeping them and yourself safe. Showing love is an essential part of navigating this time, and we hope you are inspired to spread some joy. And from everyone at Ashley HomeStore and Hope to Dream, Happy Mother's Day.
Hop on a Family Call
Technology has become an essential tool to bring our loved ones into our homes when we are encouraged to keep our distance. Stay connected with your extended family by hosting a video call for the mothers in your life. Depending on the size of your group, you can participate in games like charades or pictionary. Keep things fun and filled with laughter.
Another fun activity to do over video call is hosting a family-wide cooking competition. Select a dish or theme for the group to follow, and watch everyone get creative with their meals. The theme for this game could be "Mother's Day." Submissions could include their favorite dishes made by mom! Share the recipe you make with the rest of your family to maintain that closeness.
Send a Care Package
Even though we are keeping our distance, you can still deliver love and gratitude to the mother in your life this Mother's Day. Bring good vibes to her doorstep by dropping off a care package. It's not just a kind gesture for the holiday, but also to brighten up their social distancing experience.
Collect her favorite snacks and treats and drop them off at her door! We also suggest adding fun activities like adult coloring books and colored pencils to keep her entertained throughout the day. We've also loved picking up a good book during this time, so browse the current best seller's list for one she'd like! When dropping off the package, remember to practice social distancing measures to keep everyone safe.
An At-Home Spa Experience
A common gift for moms on Mother's Day is a voucher to the spa for a massage or facial. The mom in your life still deserves the same pampering for her dedication and hard work, but the experience must be done at home this year. It's easy to create a relaxing atmosphere at home to replicate the feeling of being at a luxury spa!
Help your mom relax during this uncertain time by creating a spa for her! Start by making a playlist featuring lo-fi and classical music to set the mellow ambiance. You can make the experience even more personalized with a homemade bath bomb! Check out our post showing you how to make one yourself featuring your mom's favorite essential oil. 
Bake an Easy Chocolate Chip Banana Bread
We have all been scrolling through Pinterest to discover new, exciting recipes during this time. Testing out your amateur baking skills with your mom might be a great way to pass them time and celebrate Mother's Day. Here is a banana bread recipe that will surely sweeten up your day.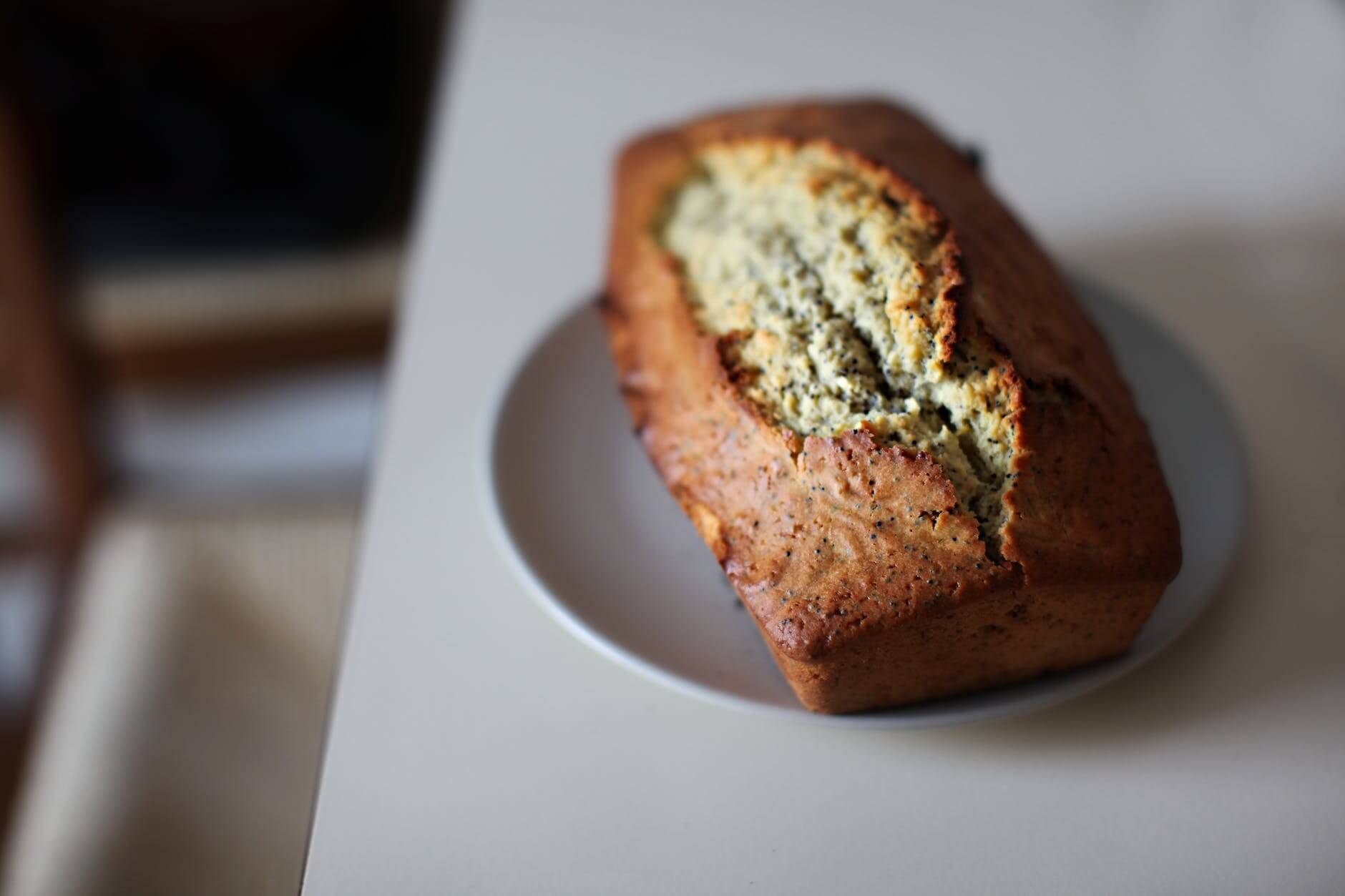 Ingredients
3-4 ripe bananas, mashed
1/3 cup of butter, melted
3/4 cup of granulated sugar
1 egg, beaten
1 teaspoon of vanilla extract
1 teaspoon of baking soda
1 teaspoon of baking powder
1/4 teaspoon of cinnamon
1/8 teaspoon of salt
1 1/2 cups of all-purpose flour
1 cup of walnuts or chocolate chips (or both!)
Let's Bake!
Preheat the oven to 350 degrees. Lightly grease and flour an 8.5 x 4.5-inch loaf pan or use baking spray.
In a large bowl, combine the mashed bananas with the melted butter, then add the sugar, egg, and vanilla. Stir well with a large wooden spoon.
Sprinkle the baking soda, baking powder, cinnamon, and salt over the banana mixture. Stir to combine.
Add flour and walnuts or chocolate chips, and stir just until no streaks of flour remain. Pour the batter into the prepared loaf pan.
Bake for 50-60 minutes, until a knife inserted in the center of the loaf comes out clean. Cool in the pan for 10 minutes, then turn out onto a wire rack and cool completely.
Serve a Five-Star Brunch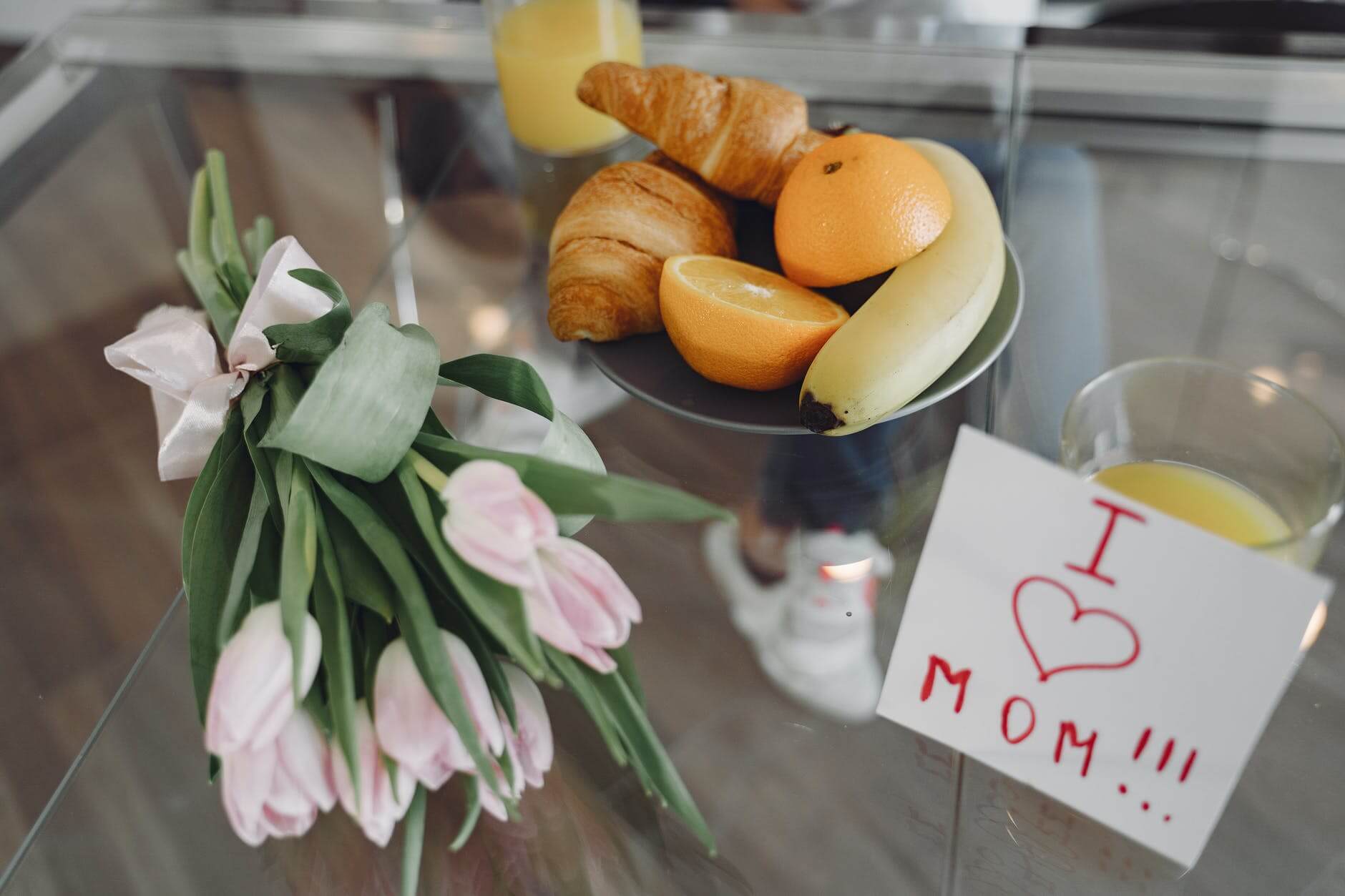 Depending on your family's skill level in the kitchen, this may take a few tries. But we are firm believers that the first pancake or waffle always serves as the test! Make your mom a delicious Sunday brunch to celebrate her this Mother's Day.
To recreate the feeling of a late morning brunch, you can make invitations for your family to attend the at-home event. Instruct all guests to wear their Sunday best in honor of the mother in your lives. It's a great way to spruce up your daily social distancing routine.
Something that could make the moment more special is going around the table and expressing why you are thankful for the mother in your life. It could be a funny story or a quality that is unique to her. The occasion is about expressing unsaid gratitude, so even if the pancakes are a little burnt, she will love the gesture.
We are so excited to celebrate the mothers in our lives whatever way possible. We appreciate every mother, aunt, older sister, grandmother and guardian for all they do to keep their children healthy. Share how you celebrated the mother in your life with us! Even if Mother's Day has passed, we'd love to discover new ways to help support them. Use #MyAshleyHome for a chance to see your story featured on our Instagram!