From coast to coast and all points in between, coastal style is making a big, beautiful splash. Don't let the fact that you might not live near the water douse your love of a beachy keen aesthetic. It's an easy-breezy look that's comfortably cool for anyone whose mind drifts toward sea, sand and a relaxed way of life.
Coastal Chic Style: Better for the Wear

Nothing conjures that coastal living vibe quite like weathered surfaces. Be it whitewashed furniture or pieces inspired by driftwood, the look is soothing, easy on the eyes and decidedly relaxed: just as home should be.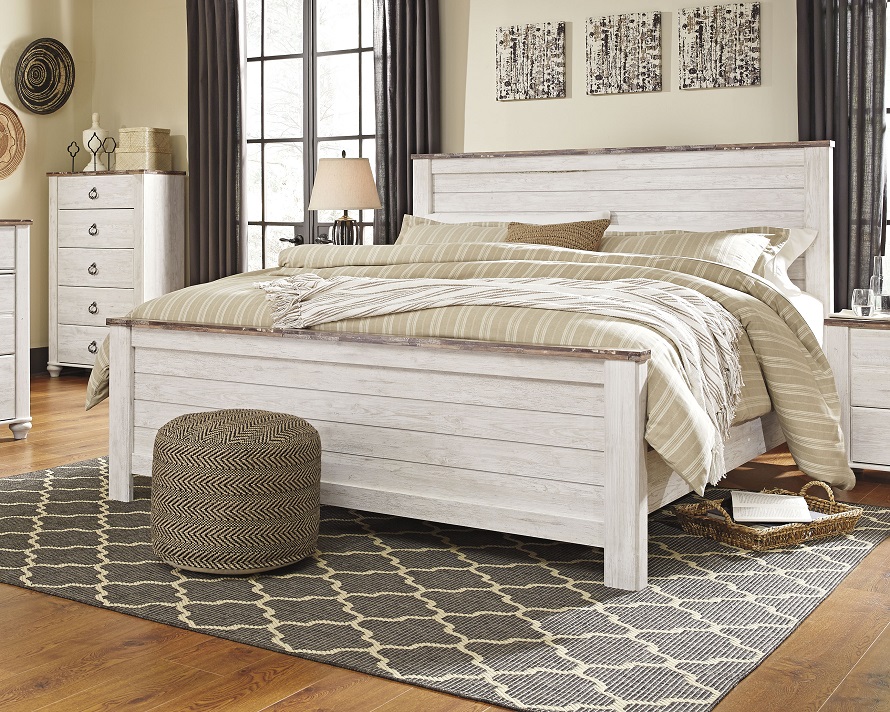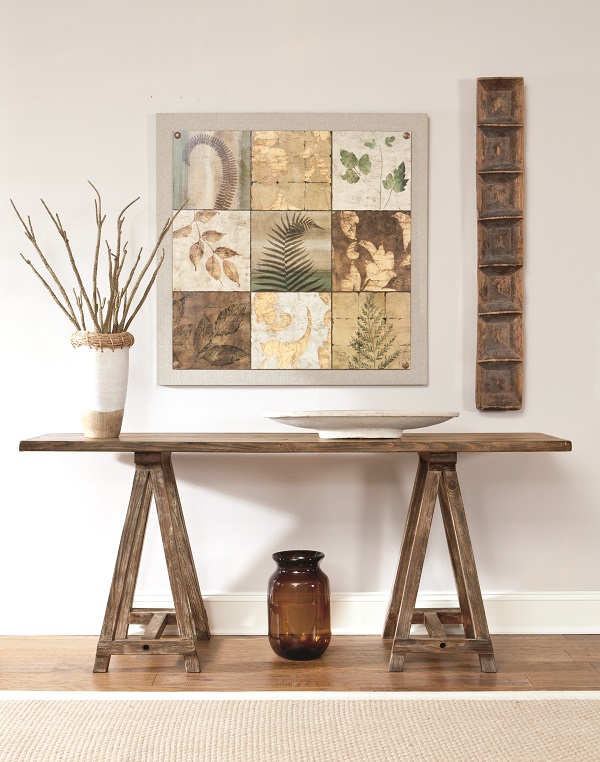 Coastal Chic Style: Mixing Sea and Sand

Soft, muted tans, beige and camels evoke the warmth and natural beauty of coastal living. Blend with splashes of ocean blue, and you've set the scene for a seaside sanctuary.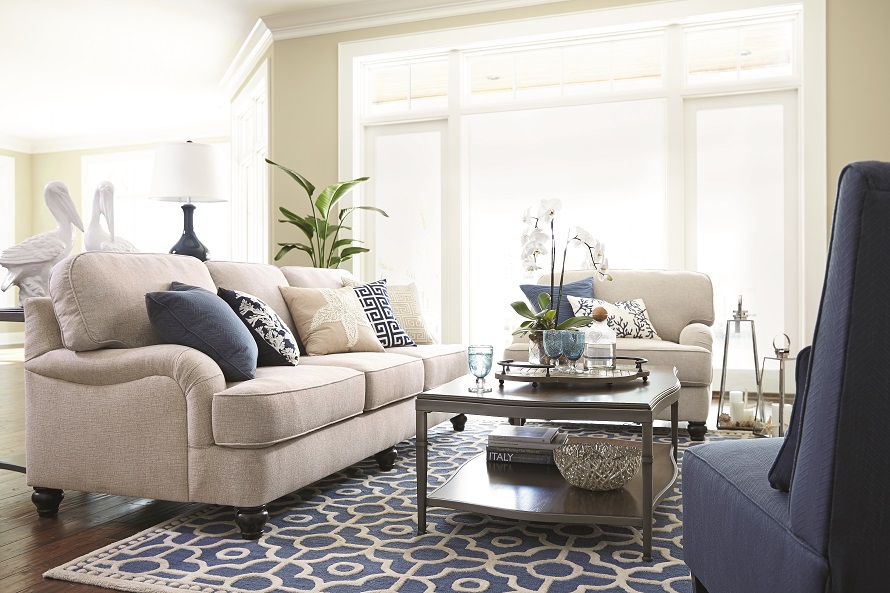 Coastal Chic Style: An Ocean of Green
To achieve just the right beach chic vibe, feel free to embrace a range of possibilities, from cool blues to frosty, seafoamy greens. Whether it be in the form of fabrics or "verdigris" furniture that looks like it's been exposed to salty air for years, we're keen on shifting from blues to greens when creating a relaxed coastal retreat.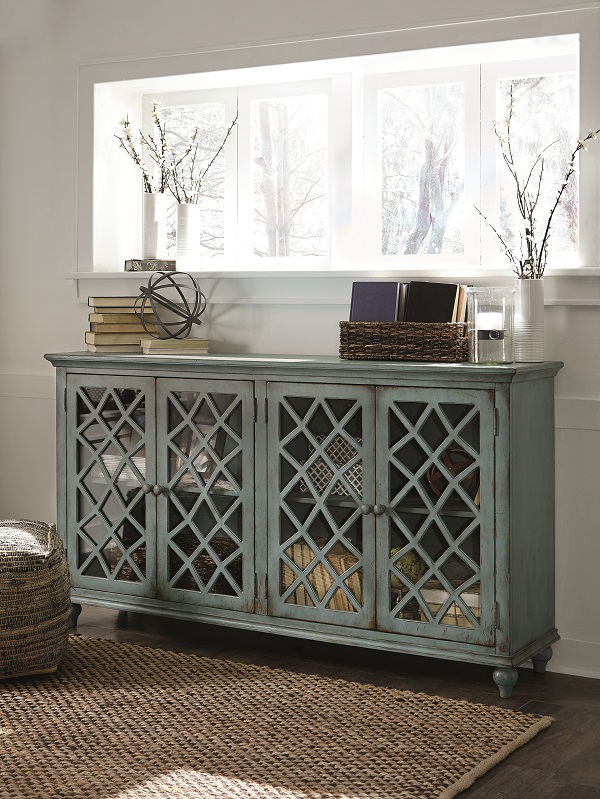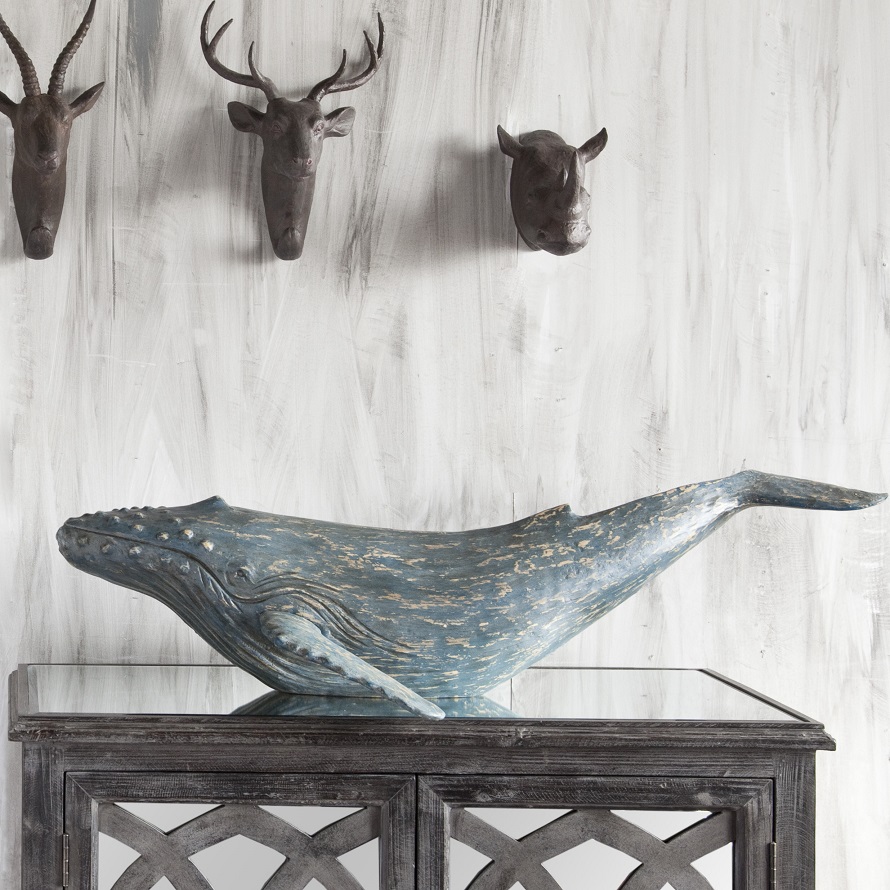 Coastal Chic Style: Fresh Home Accents
Lighten the mood. Whether it be a pendant lamp, vase or vessel, clear glass and "sea glass" accents are the clear choice for a beach chic scene—making the mood lighter and brighter in a way that looks so effortless.
Pack in the Poufs. What's one of the best things about living at the beach? Barefootin'. Soft, sumptuous and casual, poufs beckon you to kick off yours shoes and kick back in style, especially when they're covered in feel-good fabrics like cotton and hemp.
Incorporate a Sea of Texture. Natural fibers, such as jute and rope, add a nautical nuance without going overboard. We love how we're seeing their infusion in everything from rugs and mirrors, to pendant lights and poufs.
Add a Splash of Pillows. Accent pillows make refreshing your style refreshingly easy and affordable. And given how stylish low-maintenance indoor-outdoor pillows have become, going beach chic truly is a breeze.
Share your coastal and beach chic looks with us on Instagram using the hashtag #MyAshleyHome and you could be featured.