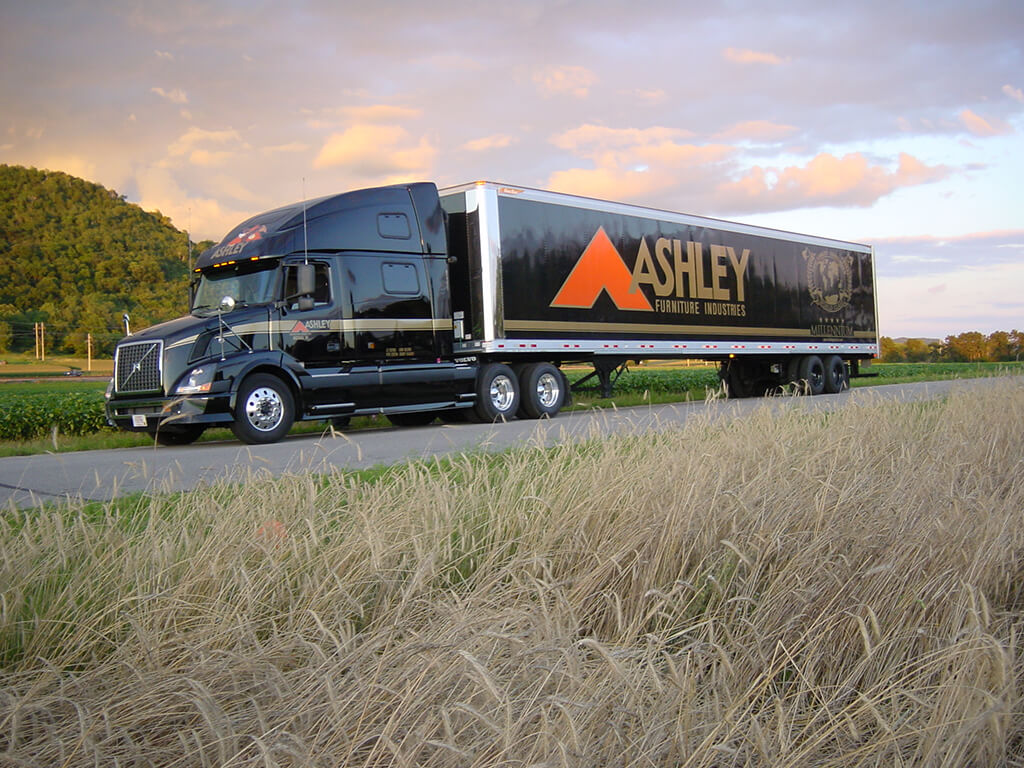 At Ashley HomeStore, we believe in the value of showing up for others in times of need, which is essential now. Philanthropic efforts to support our neighbors is what will get us through this season.
We wanted to share stories of how we are extending a hand to communities across the country. During this period, spreading acts of kindness will help us gain momentum to overcome this unprecedented event. We encourage you to connect with your community and discover ways you can ease the impact of COVID-19.
Ashley Furniture Industries Delivers Mattresses
After the contribution to Hillsborough Hope emergency shelter, we saw a growing need to assist in the development of temporary housing for vulnerable populations. Recently, Ashley Furniture Industries Inc., our parent company, has donated and delivered 1,102 mattresses across the country. Through our Hope to Dream initiative, we understand the importance of having a place dedicated to getting a good night's sleep.
"With everything going on in the world right now, there are basic needs that many individuals do not have access to, such as a bed to sleep on. Ashley Furniture is humbled to be able to donate these mattresses to a number of organizations that are working to help get those individuals and families the proper assistance," said Todd Wanek, President and CEO, Ashley Furniture Industries, Inc. "We hope this donation helps ease some of the stresses in life, so they may focus on staying safe and healthy."
Ten organizations across the U.S. were the recipients of Ashley's mattress donation, including children's organizations, churches, shelters and non-profit organizations local to the company's manufacturing and distribution facilities; communities we call home.
These groups were selected because they share similar beliefs to Ashley, to enrich the lives of those around us and provide essentials to those in need during devastating times.
Essential Goods for Those in Need
Our Distribution Services teams have also been hauling essential goods across the country to fight the spread of COVID-19. The fleet ran emergency loads, hauling medical supplies and masks from New Jersey to North Carolina. These express shipments included Ashley-made hospital gowns for facilities in need. Ashley has also taken on extra loads to haul paper products, grocery items, water, agricultural supplies, pet food and more.
Throughout this journey, we are using our resources because they are our most efficient tool for providing aid to others. We are proud of the work we can do and are honored with each opportunity to do so.
We hope that you are staying healthy during this season of social distancing. Share your community stories with us by using #ThisIsHomeStories on Instagram. We'd love to know how members of your area are mobilizing for the greater good of those around you.