We're all about decor that combines form and function. Pieces that serve more than one purpose? They're twice as nice! Make your home a more functional space by filling it with poufs, benches and ottomans—three of our favorite multifunction pieces.
Pouf Positive
Sturdier (and more stylish) than a beanbag but more versatile than any chair or table, poufs are quickly becoming one of our favorite decor elements. Place a pouf at the foot of the bed and you have a chic seat for when you get dressed. Need extra surface area for bedside reading materials? Sounds like a job for the pouf! Sporting neutral colors and a goes-with-anything print, our chevron pouf complements practically any aesthetic and looks fabulous no matter how it's being used.
Bench Warmer
Placing a bench in the entryway offers a convenient spot for multiple family members to tie their shoes and slip on their boots. But a bench can prove useful beyond the entryway, too. Simply slide it into the living or dining room to accommodate extra guests. Whether playing a supporting role to getting dressed and out the door, or giving visitors a stylish perch, wouldn't the North Shore upholstered bench make a stunning addition to your home?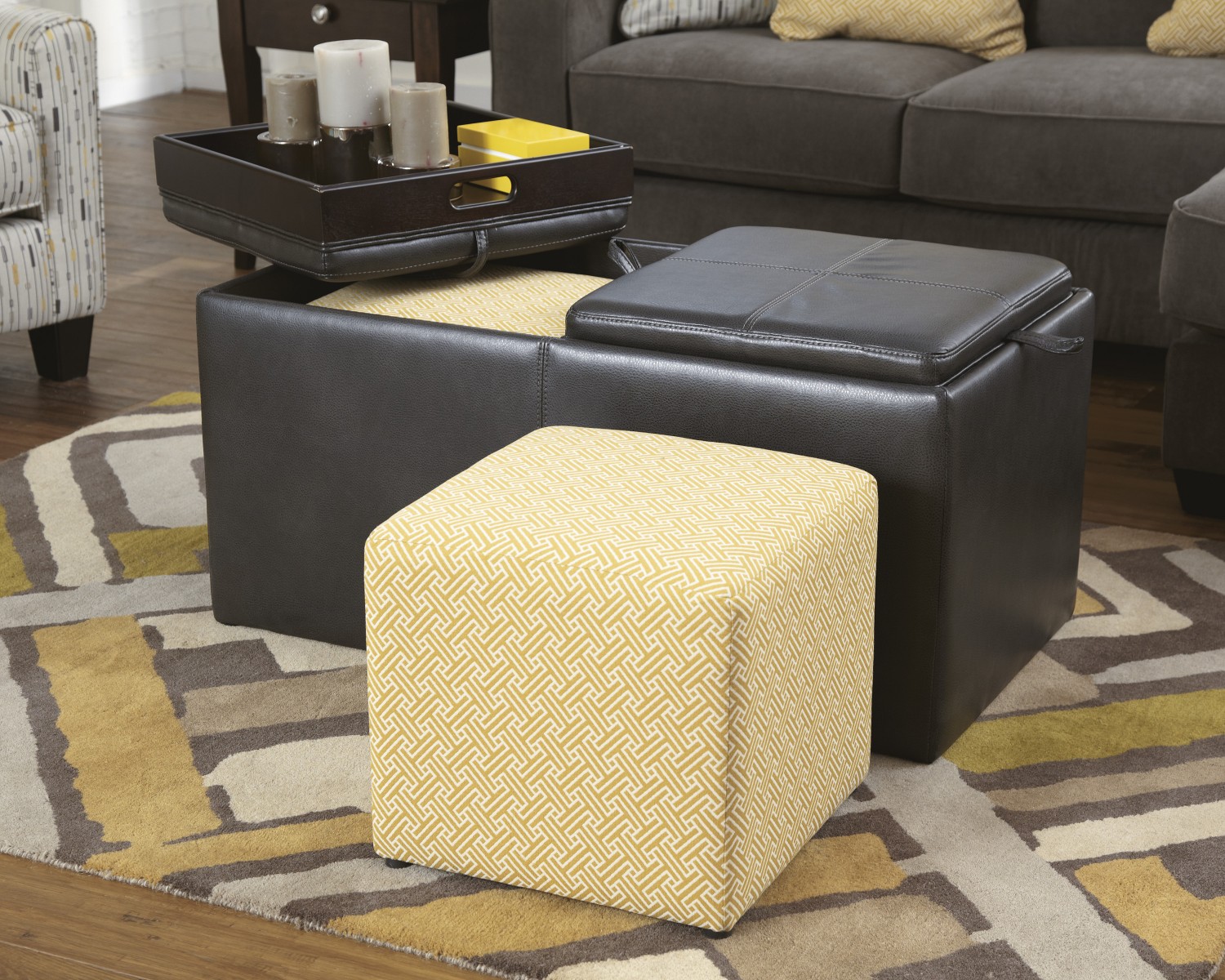 Ottoman Empire
Anyone who has chosen between a coffee table and an ottoman knows the struggle is real. While coffee tables offer a handy spot for setting drinks and snacks, they're less accommodating to those who want to prop up their feet worry free. Enter the ingenious design of our Hodan ottoman. Remove the top cushions to expose two smaller ottomans that can be easily positioned throughout the space. Reverse the top cushions to reveal sturdy trays that perfectly accommodate dinner and a movie. We're inclined to say that no living room is complete without this workhorse.
Do you have any pieces that serve double duty in your home? Let us know in the comments!