People across age groups have been obsessing over Millennial Pink, keeping it on the trend radar for almost five years. The love of this muted pink has transcended the apparel and interior industries to capture the world's attention. Although first popularized by young people, this pastel blush has been a key player in fashion design for half a decade.
This chameleon color comes in a variety of shades, ranging from chalky pink to more of a light nude. A world away from hot pink or bubblegum, this shade is meant to remove the age old idea that pink is only for girls. Its neutral, dusty tone invites appreciation from all lovers of color, and is a great addition to your home. Here are some ways to bring pink into your space.
Brief Millennial Pink History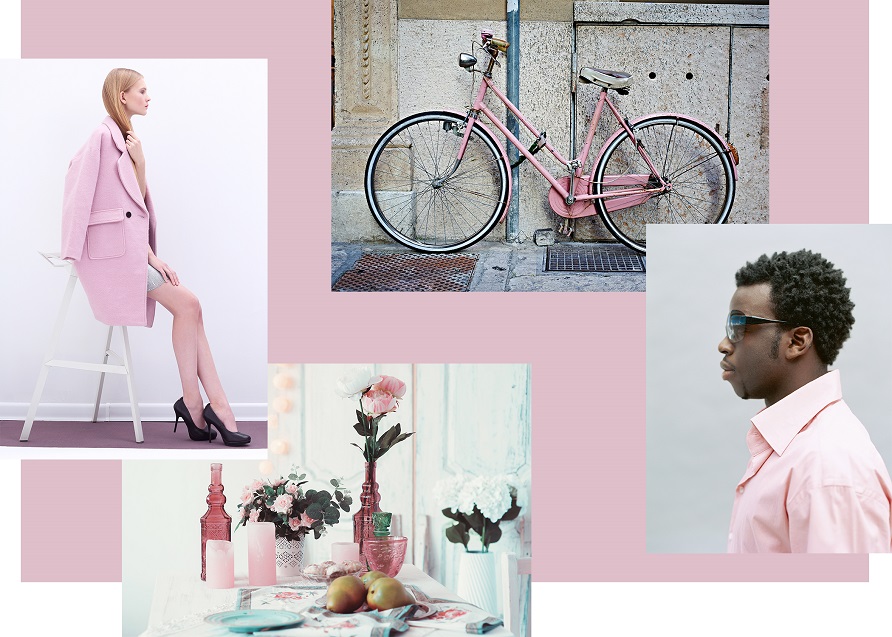 If you are tuned into the world of fashion and design, you might remember that Millennial Pink became so popular that the 2016 Pantone Color of the Year was Rose Quartz. This variety of Millennial Pink was recognized by the color institution because of its appearance in high-profile fashion shows, advertisements and trend reports.
The Perfect Amount of Pink
Stepping out into the world of color might seem daunting, especially for a shade variety that has always been labeled as too delicate. However, we believe that Millennial Pink is a versatile shade that can fit any home or lifestyle. Regardless of your home decor preference, this pink can complete the look.

A Nuanced Neutral
If you prefer to have a neutral space, but want to change up your home decor, try Millennial Pink! The dusty tone of this pink shade helps it blend into its surroundings, allowing it to serve as a staple color in your home. Not sure how this would look?
Keep your home's color palette cohesive by bringing the same selected colors into every room. If you are looking to make this color Millennial Pink, focus on where you can add that throughout your space. A serving plate on your dining room table, a decorative vase above the mantle, a throw pillow or blanket. This will transform what some consider to be a color trend into a pillar of your home's design style.
Pop of Color
Depending on your preferred shade of Millennial Pink, you can convert your space into a cave of color! Over the course of its popularity, Millennial Pink has become an umbrella term for soft, dusty pink shades that range in vividness. If you want to dress up your space with pops of pink, try a brighter version of this fashion-forward color.
All the Right Spaces
Let's get *pink-ture* perfect! Going space by space with this color palette transformation will allow you to focus on what in your home needs a refresh. We want to help get you started in your decor makeover journey, so here are some ways you can style Millennial Pink in your space.
A Beautiful Bedroom
Millennial Pink is a dreamy color that fits a bedroom perfectly. The blushing tone of pink creates a whimsical dream room for you to snooze in every day. Make things extra cozy by layering area rugs, a trick that will also give the illusion of more space. Start with a neutral option that brightens up the room, and then add your touch of pink.
A Blushed Boardroom
Why does your home office have to be so serious? Well, it doesn't! The main focus of this space should be your productivity, so dress it in colors that help keep you creative and motivated. If Millennial Pink inspires you to build spreadsheets or tackle conference calls, add it to your home office!
Just the Details
Redecorating your space around one color might leave you puzzled, so find complementary colors to Millennial Pink if you don't prefer a monochromatic space. These colors can complement your interior design style, so really do some research with this choice. For a boho look inspired by the desert, try pairing Millennial Pink with rich, olive greens. Pink and green already pair wonderfully according to color theory, so just adjust the color chart to better fit these particular shades. Earthy, medium brown furniture pieces will add to the natural look you're going for.
Pretty, Pink and Pastel!
Recreate a springtime color palette in your home by bringing more pastel shades into the decor mix. Robin's egg blue, muted yellows, lavender and peach are all great additions to a home with Millennial Pink. This assortment of colors keeps your home lively and bright without feeling overwhelmed with bold colors. If you want to take Millennial Pink to the next level, try a muted rainbow in your home. It's the perfect remedy for a rainy day.
We hope these inspiration photos gave you rosy cheeks over the beautiful space you could create with Millennial Pink. Don't be afraid to add blush-tones to your home and create a pink-ture perfect place for you. If you decide to paint the town pink, share it with us! Use #MyAshleyHome on Instagram, you might even see your photo on our feed! If you need more decor tips and tricks to inspire you, browse our Pinterest boards.