We all know that there's nothing better than a beloved family recipe when it comes to baking the perfect pie. And now that the secret has been passed down to you, it's your time to shine! But how do you show off your sweet pie-making skills. Host a pie party at the office, of course. 
Organizing a pie party at work is a great way to introduce your coworkers to your traditions, learn new recipes and even welcome new members of the team. Have a *slice* of fun during the day with these party tips.
1. Communication is Key
Celebrating team wins or company-wide events with a pie party is a great way to boost morale among your coworkers. Spread the word through a special announcement via email. Although your colleagues normally don't enjoy email spam, they might budge in the name of delicious sweets! We suggest sending out one or two reminders with recipe suggestions, pictures and updates to build excitement. 
Countdown emails:
How to Participate
What to Bring:  Create a sign-up sheet for people to leave the kind of pie they will be making, or if they would like to support by bringing plates, napkins, milk, etc. 
When and Where: Don't forget to set a date and encourage your coworkers to mark it in their calendars!
How to Win: Set categories for judging the contest, and be sure to ask team members to act as impartial judges.
2. The Big Day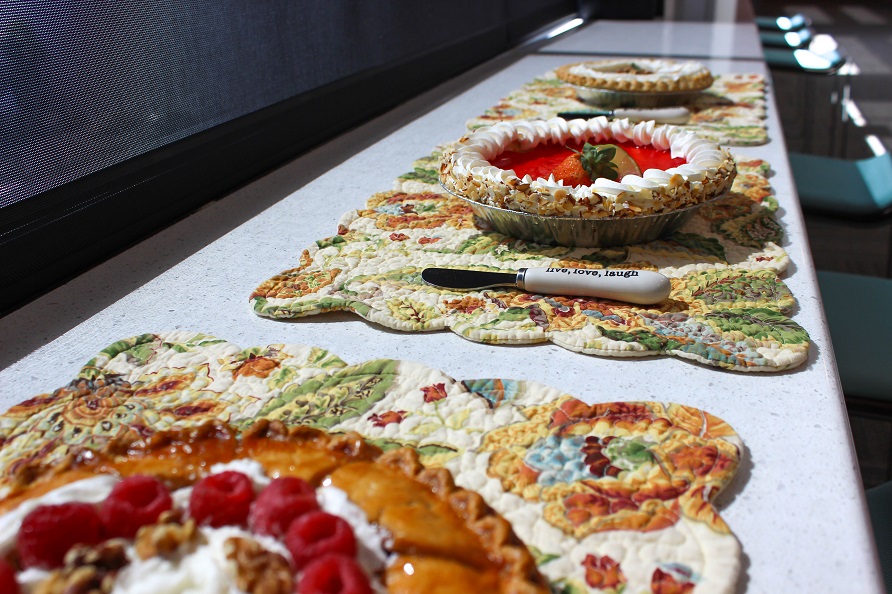 It's time to enjoy pie! But before you dig in to the delicious recipes and sweet treats, don't forget the logistics. 
Pick up any supplies you might need during the party. Forks, plates, cups, drinks, signs, a pie cutter and cleaning supplies for post-party mess.
Send out a final reminder email to the participants with details like location and expected time of arrival.
Ask that bakers and judges arrive with their goodies 15 minutes before start time.
Register and label each pie with clearly displayed number and print ballots for your judges.
Be mindful of food allergies or diet restrictions by informing participants what is in each pie.
Make an obvious and easily accessible location for guests to vote—or simply create an online poll through a surveying program.
3. Post Party
Don't forget to thank your coworkers for their participation. Then it's time to tally up the votes and announce the winner!
Categories may include:
Taste and Texture: Award this to the pie maker with a delicious crust and amazing pie filling.
Presentation: Does someone's pie look like it's out of a cook book? Reward them with a presentation award!
Creativity: Was there someone on the team whose recipe was unique and original?
Select an overall winner, and a winner for each category. If possible, have special ribbons made in company colors so the winners can have bragging rights! It will promote a sense of friendly competition for the next Annual Pie Contest and continue the tradition you have started!
Share your pie party experience with us! Use #MyAshleyHome to possibly be featured on our Instagram. If you need more party inspiration, browse our Pinterest boards for scroll-stopping tips and tricks.