This winter has brought record-breaking cold to much of the U.S., leading to extremely dangerous road conditions, school and office closures and plenty of other costly disruptions. You're told to stay home, but that doesn't mean you get a vacation day.
Whether working remotely is business as usual or something you do on occasion, check out these hot looks in home office furniture. Plus, we've got some tips from productivity experts on how to make working from home work for you.
Home Office Furniture for the Tech Minded
If sleek style and high tech are top of mind for you, consider a workstation that integrates both in a smart way.
Case in point: the Birnalla home office desk. A hinged flip top allows you to prop up reference materials, including your tablet, while you work. Thanks to dual AC electrical outlets and USB charging slots, staying powered up is easy, as is keeping cords neatly tucked away.
Home Office Furniture for the Active/Health Conscious
If you've come to agree with the newsflash that "sitting is the new smoking," you might take a stand for your health with an adjustable-height home office desk.
Two cool options: the Baraga home office desk and the Laney home office desk. Equally sleek and contemporary, both offer two programmable height settings for your convenience.
It's true. Adjustable height desks generally cost more, but when you consider the toll that sitting for extended periods of time can take, we're talking money well spent.
Home Office Furniture for Fans of Open Concept
Love letting it all hang out in a beautiful way? Apply your eye for open concept design to a home office look that works.
A simply chic desk paired with open book shelves—accented with artful boxes, baskets and bins—can provide a beautiful balance of storage and display space, while keeping the muss and fuss at bay.
Two styles you might be open to: the urban chic Starmore series and the Devrik series with modern classic flair.
Home Office Furniture for the Busy Bee
You've got a lot going on. From printing, scanning and copying, to pouring over paperwork and knocking out emails and reports. If it's desk space you need the most, consider a corner desk or L-desk design that makes it easy to spread out and get to work. And with enough room for not one but two laptops, it can help you juggle your work and personal life.
Great for storing everything from paperwork and office supplies to computer peripherals, a home office credenza with power and USB ports is one hard-working piece of furniture.
Home Office Furniture for Those Short on Space
Even a small-scale home office desk can be a big help when it comes to productivity, since it's your dedicated space for getting things done.
With that in mind, may we suggest: the Dexifield drop-down desk—a modern take on old fashioned design. Small, yes, but it's also mighty clever. For those with more modern taste, the Raventown modular desk with low bookcase provides a flush-to-the-wall option for space-saving flair. Measuring a mere 42″ inches wide, the Lewis trestle desk with side-mounted shelves simply works just about anywhere.
Home Office Chairs with Flair
Home office desks and storage solutions only take care of part of the job. Home office chairs really bring it home.
Some of us like to be matchy-matchy, while others prefer to mix and match. If you fall into the latter category, consider your wide range of home office chair options. A tastefully upholstered home office chair can work beautifully with just about any desk style.
Retro-chic bucket seats are on a roll, too. Of course, an adjustable height home office chair with casters can really keep you on the move.
6 Working-from-Home Tips from Productivity Experts
Look the Part
You wouldn't go to the office looking unkempt in your favorite pair of sweatpants, so why lower your standards when you're working from home? When you're freshly showered and well dressed, you don't just look like a pro, you feel like one.
Reduce Distractions
Nothing kills productivity like trying to work with the TV on. Is it tempting? Yes. A good idea? No. If the sound of silence is distracting, maybe try some soft, classical music. Enhance your work-from-home office with aromatherapy candles for stress reduction.
Stick to It
When you enjoy the independence of working from home, self-motivation is key to your success. Though sometimes things come up and plans get disrupted, it's always a good idea to make a daily to-do list and do your best to stick to it.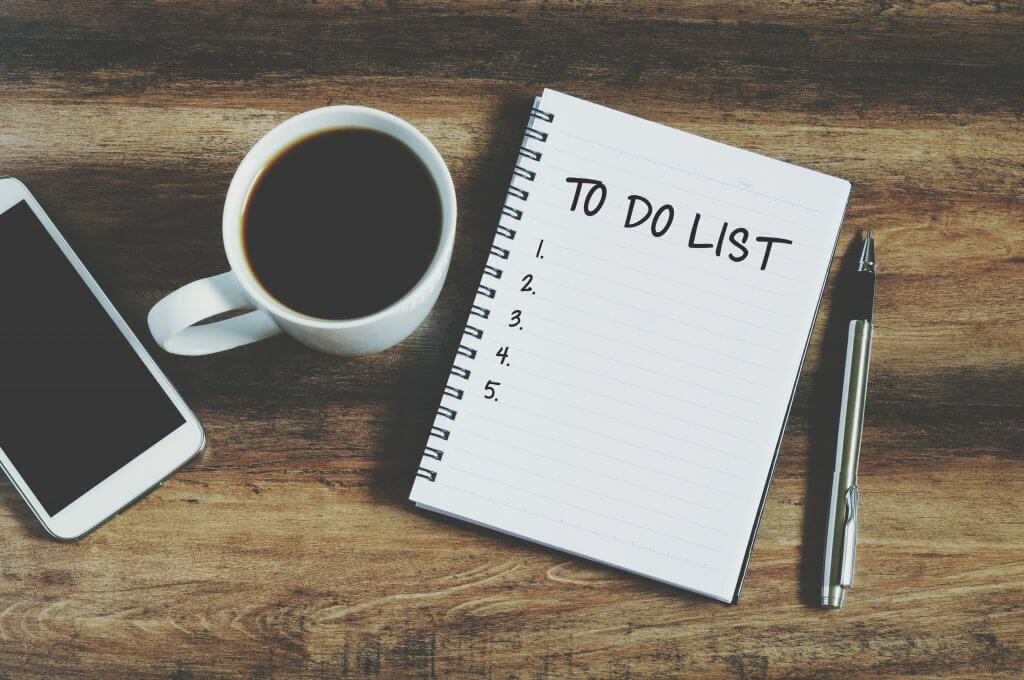 Keep in Touch
When you work from home, you can sometimes miss out on the benefit of running ideas by other people. With that said, stay in touch with colleagues, whether it be via online chat, email or video conference. After all, no man or woman is an island.
Snack Healthy
Those new to working from home often lament that with the kitchen right there, they nibble more than they do at the office. That's why it's so important to have healthy snacks and meals at the ready. A regularly scheduled workout before or after work is a smart idea, too.
Take a Step Back
If you've been at it too long with little to show for it, take a break. Walk around the block. Get some fresh air. A little distance from the computer screen might be all it takes to see things clearly and get your focus back.
Bonus Tips:
Cardboard jewelry boxes (clipped or stapled together) make great compartmentalized storage for push pins, paper clips, post-its and the like.
Utensil holders commonly used in kitchens are ideal for organizing pens, pencils and markers.
Rubber shelf liners can keep stuff from rolling around every time you open a drawer.