Congratulations! You've graduated high school and it's time to start the next chapter in your very own dorm room. The future is wide open and the possibilities seem endless: who knows if there will be a cute boy at the end of the hall or if your roommate will become your best friend for life. With so much excitement surrounding your new beginning, you've probably given little thought to life in a dorm room. Scared? Don't be! Stick to these dos and don'ts and dorm life will become second nature in no time at all. 
Stick to the Essentials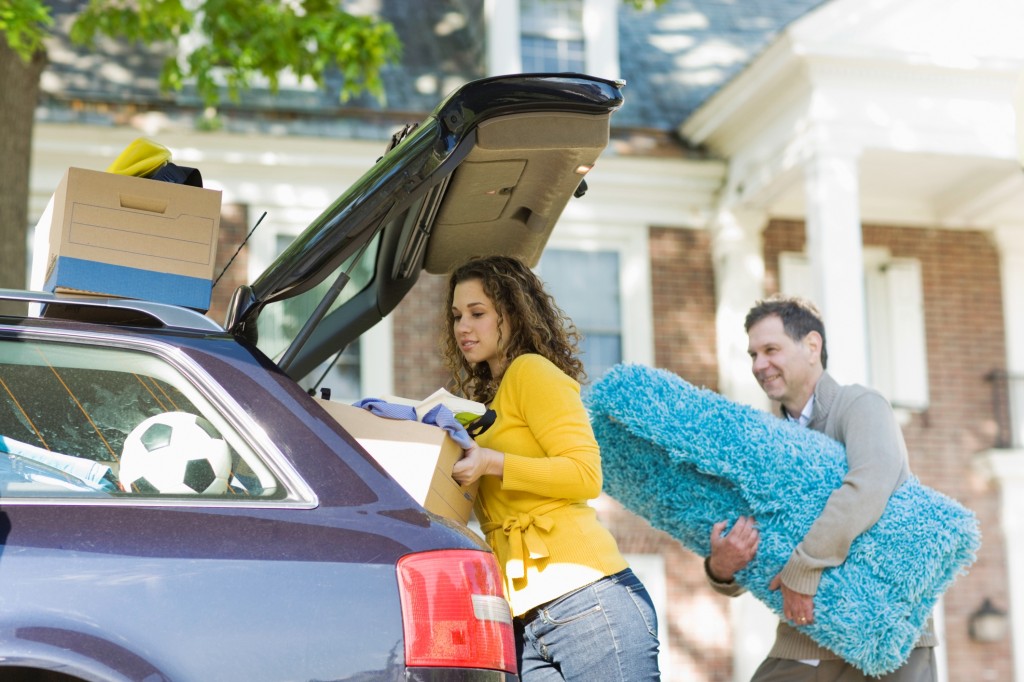 You don't want to be the kid who shows up with a U-Haul and a minivan full of stuff. You won't need your mom's entire linen closet or a kitchen's worth of pots and pans. Bring the bare minimum—one or two towels, two sets of sheets and a single set of dishes. The minute you set foot inside your tiny dorm room, you'll understand why.
Sleeping, Studying and Socializing
Although your bed is comfortable, it should not serve as the room's lounge and study spaces. Instead, find ways to easily create a social nook with a few poufs. They easily fit under a lofted bed when they're not being used, giving yourself ample room. You might also want to invest in an ergonomic desk chair, which is sure to provide more support than the hard-as-a-brick one provided by the school.
Find the Right Lighting
Fluorescent lighting is not only unflattering and unsightly, but it can also cause headaches. Try to make the best use of natural light during the daytime and use floor and desk lamps in the evening. Compared to overhead fluorescents, "soft white" CFL bulbs create a warm glow and provide amazing ambient lighting.
Look Up for Storage Space
Floor space is severely limited in most dorm rooms, often requiring creative storage solutions. You should absolutely invest in bed risers to maximize under-bed storage. Also consider hanging wall shelves if your school will allow it.
Love Where You Learn
No matter how dedicated you are to your education, there will be days when studying is the absolute last thing on your mind. But, the exams, papers and projects must go on. Try to make your study space as comfortable, stylish and "you" as possible. Make this your special place—somewhere you'll want to hang out even when your nose is in a book.
We would love to see the space you create in your first dorm room! Share is with us using #MyAshleyHome on Instagram, you might even see you picture on our feed. For more dorm decor inspiration, check out our Pinterest boards.