You love how the right furnishings turn a house into a home. Yet it just doesn't feel like home without the company of four-legged friends. Seem like you're being forced to choose?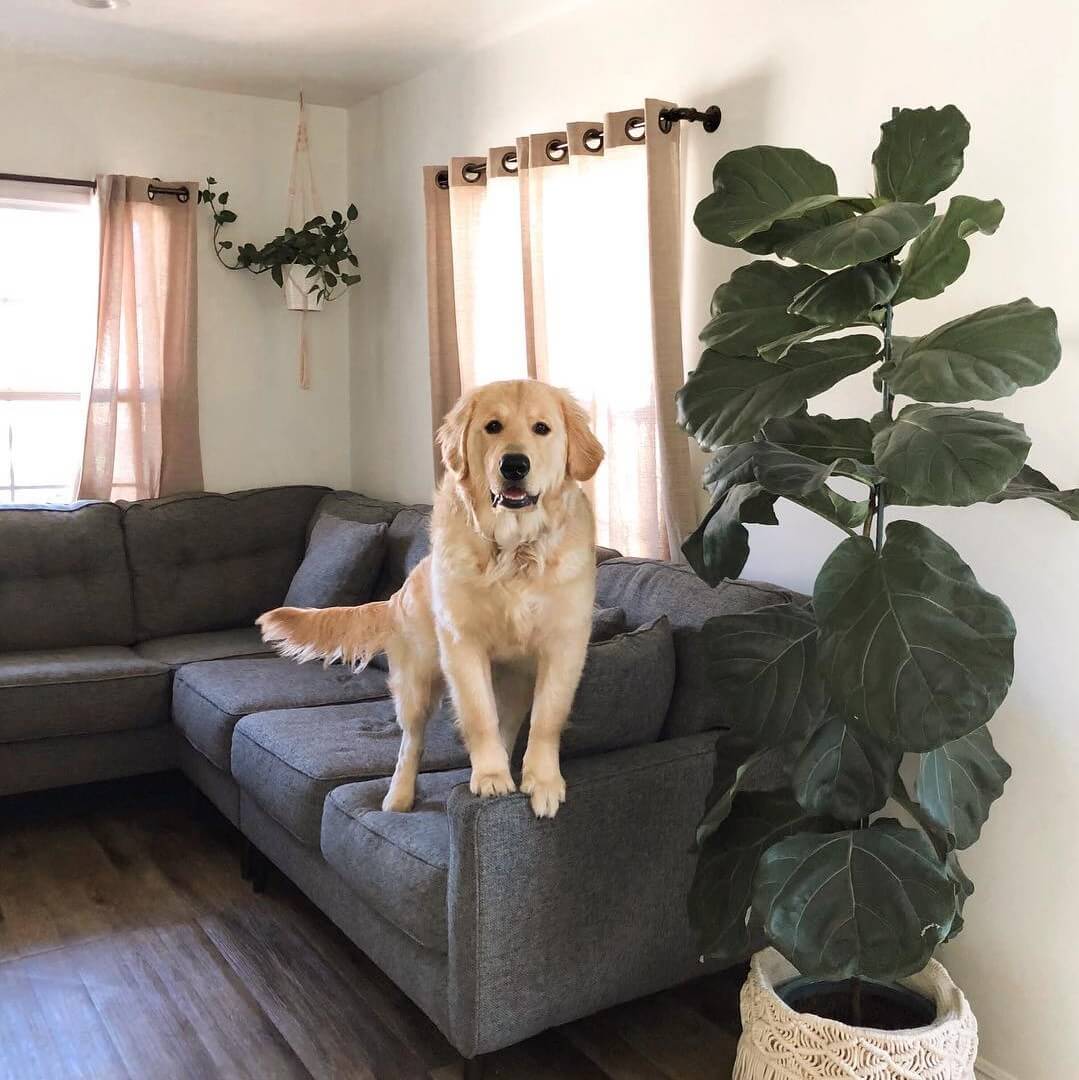 Sounds like it's time to pet proof your furniture so that you, your pets and your style can cohabit beautifully under one roof. Here's how…
Invest in Dog and Cat Proof Floors
Polyurethane-finished wood, vinyl/laminate, stone, tiles and concrete all make for easy cleanup of hair, hairballs and pretty much anything else your pet can dish out. When it comes to dog or cat proof floors, take a proactive approach.
To prevent scratching, keep pet nails trim. Vinyl/laminate floors don't scratch easily but many pets find them uncomfortable and slippery. Maximize your style and your pet's comfort with area rugs.
We love the natural beauty of sisal and jute rugs, but considering kitty cats think they're clawsome, too, you might want to avoid them. And because these highly textured, hooked materials tend to catch toenails, they can be a doggone pain.
Better alternatives for a pet proof home: synthetic blends such as polypropylene area rugs with low piles. Rugs with intricate patterns are great at hiding stains. Better yet, designer indoor-outdoor rugs! Wonderfully durable and a breeze to clean, they make perfect sense for those wanting to pet proof their home.
Choose Pet Friendly Fabrics
Cat or dog proof furniture calls for forgiving fabrics and low-maintenance materials. These include: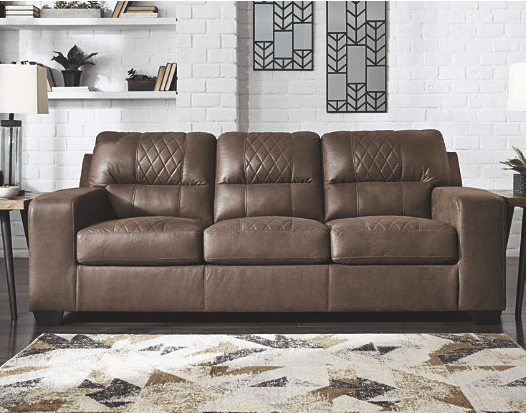 -Like colors: If you have a chocolate lab, for example, a brown sofa can make fur a lot less visible.
-Synthetics: Opt for synthetics that are easily cleaned with a damp sponge and touch of soap. Faux leather is especially popular for this reason, whereas wool will attract and grab pet fur, making for stubborn cleanup. The newest option to hit the scene: pet-friendly, kid-friendly Nuvella®. This feel-good polyester fabric is so durable and easy to care for, we use it on both our indoor and outdoor furniture!
-Slipcovers: If you can find a chic slipcover that's easy to get on and off, great. Blankets and throws also do the trick.
Protect your new furniture investment: Dog or cat proof furniture with the magic of ScotchGuard®, which adds a layer of stain protection.
Fido or Fifi love to join you in bed? Rest easier with a machine washable duvet cover, rather than a comforter. Or, put down a blanket or throw to give your pet a designated place to crash, be it on the bed, sofa, chair or elsewhere.
Regularly Groom Your Pets
One of the best ways to cat or dog proof furniture: stay on top of grooming. Combing and brushing your pets, especially during shedding season, is good for them and your furniture. Regular doggie baths and nail trims for cats and dogs help keep fabrics fresh and free of snags.
Possibly the greatest-ever pet proof furniture tool on the market: the FURminator, sold at major pet store chains. Pets think it's cool because it gently pulls up that all that loose undercoat and makes them feel frisky. Pet parents flip over how much excess pet hair it removes: enough to fill a grocery bag or two. With that said, you might want to FURminate your dog outside, or you'll have tumble weeds of pet fur to clean up.
Spoil Your Pet With Toys & Scratchers
Without playful distractions, pets might look to your furniture as the next best thing. For those with an itch to scratch, a heavy piece of leather or jute slung over furniture might well suffice.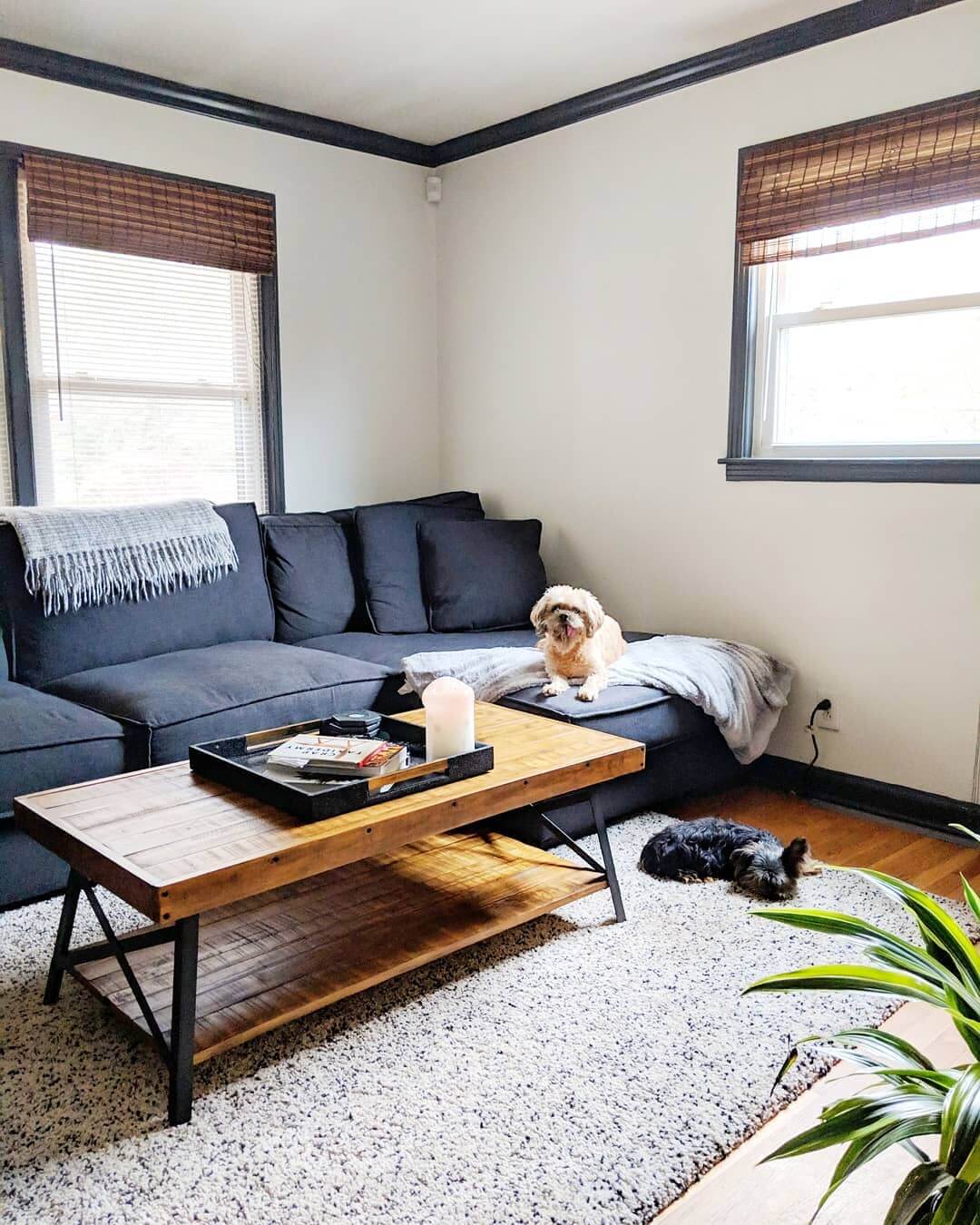 If you're looking to cat proof your furniture, you'll find sisal a purr-fect scratching material. The more sisal posts and scratchers you can provide, the better. Keep in mind, it's cats nature to be up high. By providing them with a sisal cat tree, they might consider that the best seat in the house—and leave your sofa well enough alone.
Splurge on a vacuum for dog and cat hair
Good vacuums don't come cheap but they pay for themselves over time. One with strong suction and a pet tool pack can really cut down on your cleanup time. Check consumer review sites for the latest, great options in upright, canister stick and handheld vacs.
Pet Proof Furniture: What to Avoid
We covered what you should do to pet proof your furniture. What about what you shouldn't do? Here's a short list of fabrics and features you might want to avoid if you're serious about filling your abode with cat or dog proof furniture.
Anything delicate: Silk and linen top the list.
Velvet: Talk about a pet hair magnet.
Button tufting: Pets might be tempted to pull on the buttons, and the deep crevices can trap fur.
Wicker: The ultimate cat scratching post.
Loop pile: Some tight woven loops are OK; it's the loose ones you have to worry about.
Have any pet-proofing tips to share? Let us know in the comments section below.