Home is where the heart is, so make sure you love every inch of your space. Like you, areas in your home have a routine. Your laundry room helps you complete your chores, your living room accompanies every movie night, your kitchen is the chopping block for mealtime, and so on. We want to help you elevate your extra space so that you can maximize your home's potential.
Have you always dreamed of a stylish back splash in your laundry room? Do you have a spare bedroom, but no guests? Find ways to create or transform these spaces in your house to better enjoy your home.
Level Up Your Game Room
Calling all gamers! Whether you or someone else in your family is currently trying to beat a high score, why not create a gaming space that'll really immerse you all into the action? We can probably all agree that having a designated area to escape into the virtual world can help separate work from play, keeping you laser focused while working and stress-free while gaming! Home is still a place where relaxation should take precedence, and we think the best way to make this happen is by creating a strong separation between work and home life.
Lights, Camera, Action!
Who says you have to leave your home for a 5-star cinematic experience? Movie rooms don't have to be something that you only see in, well…movies! And if you have an extra room, you're halfway there. Next you'll need a few of your favorite recliners, some blackout curtains, and maybe even a vintage popcorn machine!
This extra time spent with your loved ones in your at-home theater is a great and fun way to bond with your family. Pro tip: if you have little ones, why not turn movie nights into a bit of a game? Set up a little friendly competition to see who can get all of their chores done for the week, the winner gets to pick their favorite film for Friday movie night!
Get Pampered in Your Home
Who doesn't love a little bit of glamour, or maybe even a full room dedicated to it! Turn up your beauty game and convert your spare space into a glam room. Complete with a vanity, a cute and comfy chair, makeup and this space will put more va-va-voom in your life! Plus, taking that extra time in a space personal to you can help with daily productivity and overall mood. Read more about how important it is to have personal space here.
Keep Things Tidy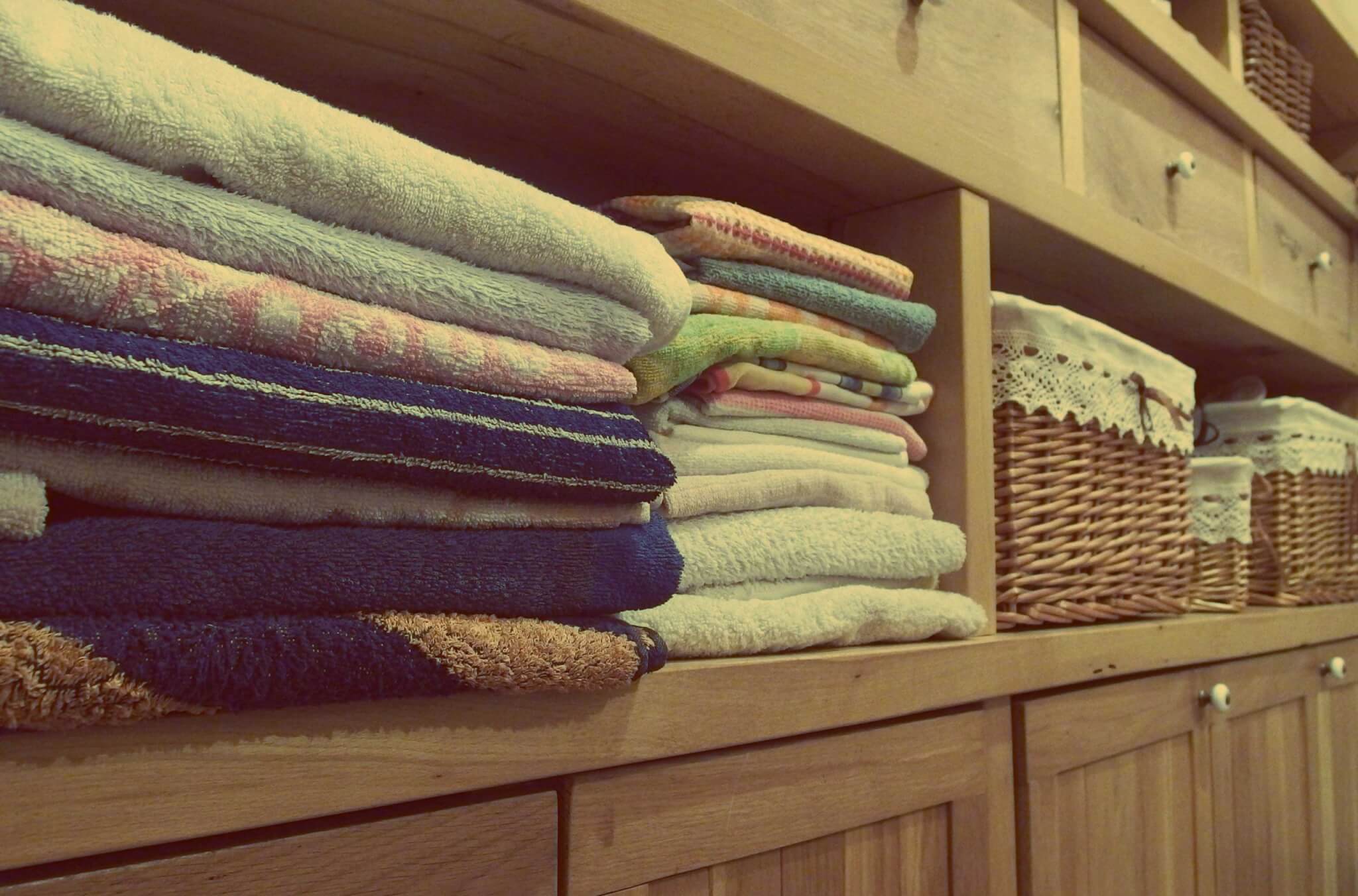 Yes, laundry is a chore, but that doesn't mean it has to be a drag! Our first suggestion: rethink how you use your space! We understand that your laundry room has to be functional, but why not make it visually pleasing too? Here are our tips on how to achieve both: Try hanging a drying rack to save floor space, getting big, clear canisters for your laundry detergent pods, and even adding some wallpaper. If you and your family make a lot of messes or go through tons of clothes, you likely have to spend a decent amount of time in your laundry room. So take our advice and jazz it up!
Soak Up the Sun, Inside!
Love getting your daily dose of sunlight while drinking your morning coffee, but don't want to leave the comfort of your home? What about getting your outdoor time without having to walk outside during those winter months? We might just have the perfect solution for you! If you have a room that gets a lot of natural sunlight, pull back those curtains and let the light in! A sunroom can be the perfect place to take a work call, enjoy a mid-morning snack, or even an afternoon snooze. Plus, sunshine is a scientifically proven mood-booster! Click here to learn more about the sun's positive effect on your mental health.
Every room in your home should work efficiently for your lifestyle and beautifully for your design preferences. Don't let spaces collect dust because you don't have a use for them, and don't leave them behind because you don't think they can be transformed. Let every square inch of your house reflect your personal style and allow it to shine. This makeover might even encourage you to use those forgotten spaces more often.
The possibilities are endless in your home. And we'd love to see the spaces you create. Tag us by using #MyAshleyHome on Instagram, you might even see your home on our feed. For more inspiration to springboard your renovation, check out our Pinterest boards.