So you don't have all the space you desire. What you lack in room, you make up for in economy. If space constraints mean a multifunctional room—such as the all-too-common home office/guest room—maximize it by taking a minimalist approach to design and make your office space work twice as hard for you and your guests.
Tips for turning your home office into a guest room
Tips for maximizing your multifunctional space
Lighter and brighter
To make a multifunctional space feel more open and less crowded, start by "opening up" the walls with a light, bright paint or soft neutral shade.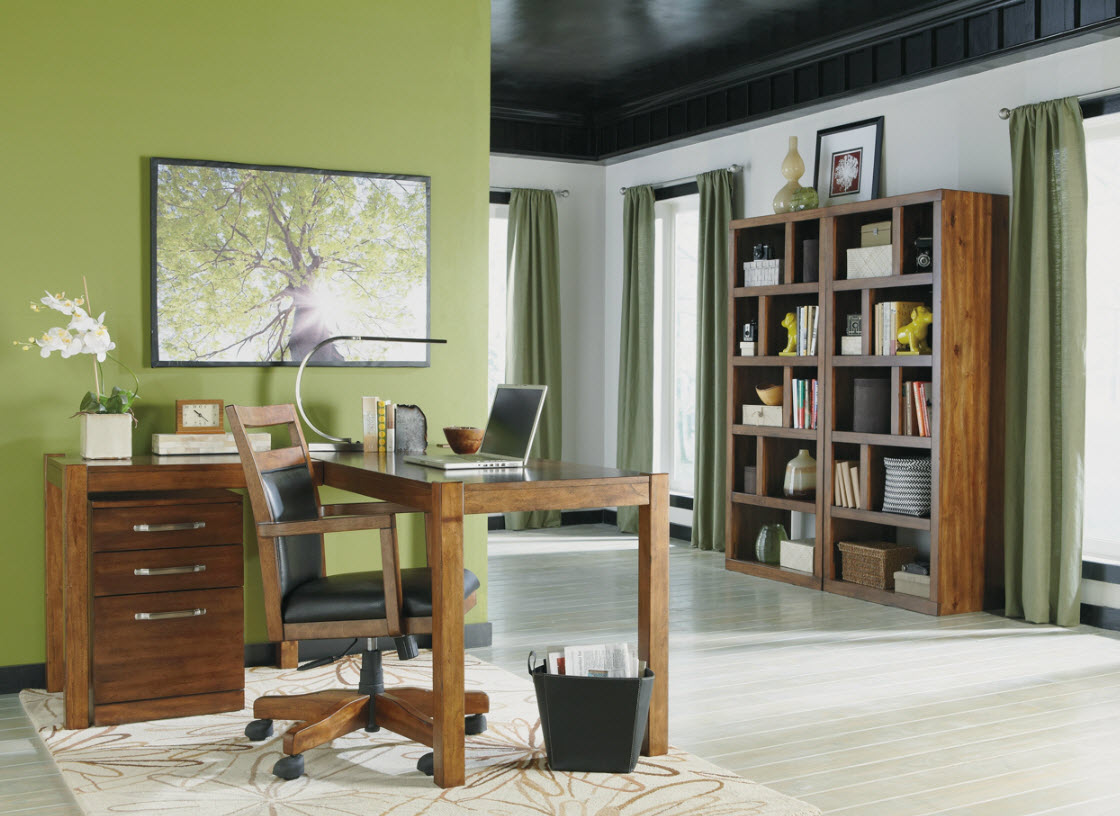 Crisp, clean lines
Nothing streamlines the look of a room like clean-lined, straightforward furniture with no muss and no fuss. Take the Baraga home office desk for instance.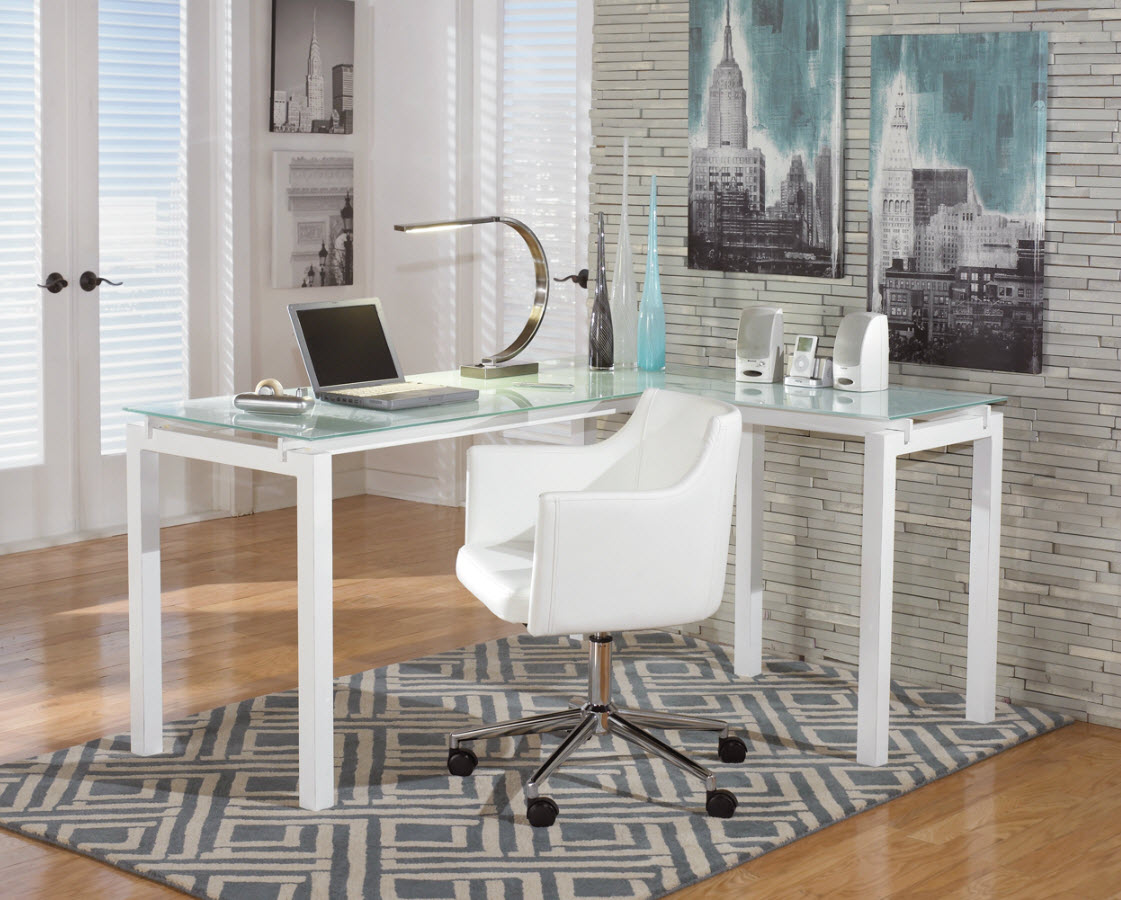 Work a major modernist look with sleek, linear furniture in a chic and crisp white.
You can still enjoy the homier touch of rustic finished furniture, just keep the lines clean and lean. This desk's return can be placed on left or right for maximum flexibility, depending on room layout.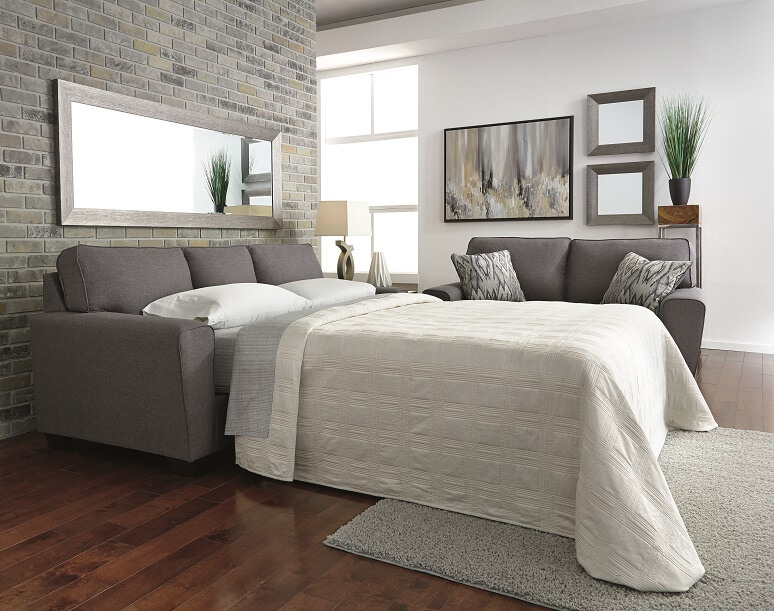 Plenty of zzzs
When it comes to home office/guest room bedding, you've got quite a few options.
Love vintage? A daybed loaded with pillows can double as a quaint seating area and a comfy bed. Not to mention, a bed with storage underneath comes in especially handy.
You could invest in a wall-mounted Murphy bed, but given how they're heavily bolted in place, they're quite a commitment. And once you pull them down, you don't tend to want to fold them back up every morning. You might say the same about sofa sleeper, but at least they offer the promise of inviting seating space once you tuck away the inner mattress. Advancements in sofa sleeper mattresses (some now with memory foam instead of innerspring) make them a sound choice for many a home office/guest room.