Think of your front door as a greeting card. First impressions start there, so decorate it and create a warm welcome for guests this holiday season. Here are some helpful tips to help you get started on a door that will impress.
FALL AND WINTER DOORS
Explore endless possibilities.
Use store-bought wreaths (live or artificial). Embellish them with additional decorations like colorful leaves, berries, ribbons and acorns for fall. For winter; bells, holly, pinecones, ornaments, berries, bows and poinsettias are all great options.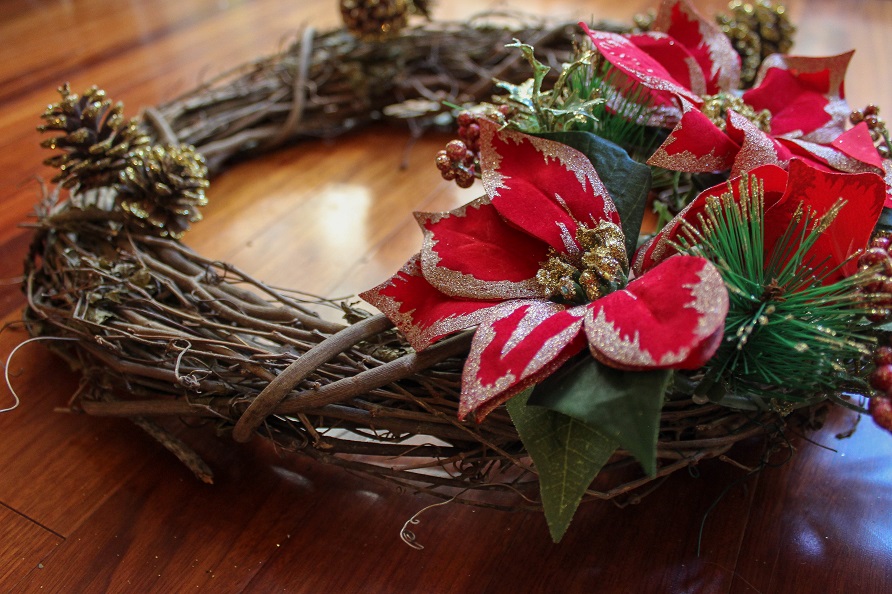 Draw upon your creativity and make your own door decorations. For fall, ideas include: hanging a thin wicker flower holder filled with colorful leaf branches, flowers, dried colorful corn, small gourds, acorns and curly ting. If you want to create a unique fall wreath, we have a tutorial for you. For winter, rather than a wreath, get a swag made of fir tree branches and adorn it with holiday decorations of your choice.
Take unusual things from around your home and embellish them with everything that's fall or winter. For example, turn an ordinary straw hat into a scarecrow, turn the head of an old rake into a beautiful decoration or get a large first initial of your last name and attach decorations—great for family pride.
Now You Have Decorations – How Do You Get Them On The Door?
If you have a wood door and plan to always have something hanging there, use a nail or cup hook. Put the nail/hook high enough on the door so whatever is hung won't be too low.
Hint: the decorations themselves can be adjusted as you like.
Ribbon and thumbtacks can be used to create a hook. Simply cut the ribbon to desired length. Overlap the two ends of the ribbon and tack the ends to the top of the door.
If you have a steel or aluminum door, an over-the-door wreath hanger is a great option. A double hanger is even a better because it gives you the convenience of hanging decorations on both sides of the door.
Outdoor Command hooks are another great choice. They come in all sizes and shapes. Find hooks that are strong enough to handle the weight of your decorations. These provide flexibility to hang multiple decorations using different hooks wherever needed on the door. Remove them from the door without damaging it, per the instructions.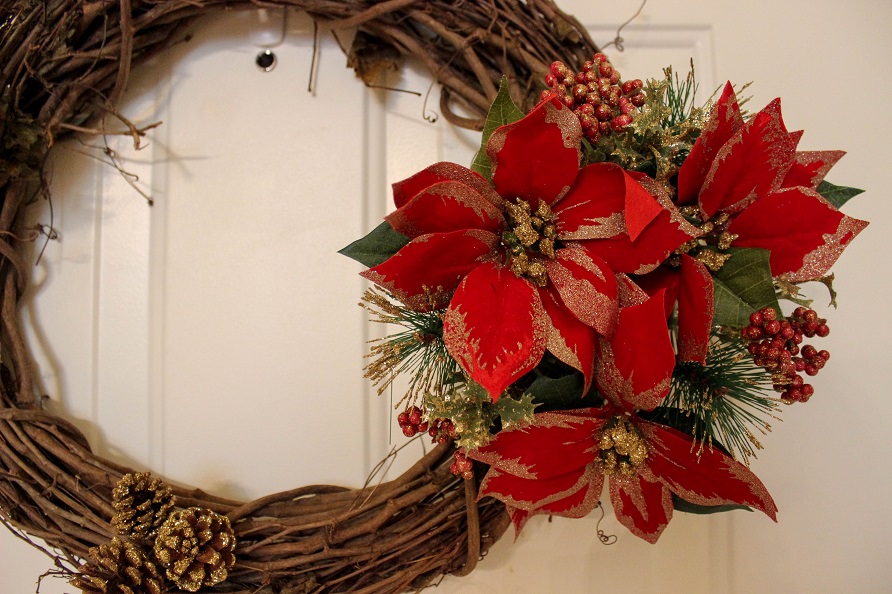 Reminder: Don't block the peephole when hanging decorations.
After decorating the door, frame the doorway using garland. Coordinate the garland with the door decorations. On either side of the door, add pots with corn stalks and flowers for fall, and for the holidays, add small trees and decorations. Hint: work with what you already have—put decorations or lights on the bench or porch swing for added charm.
Do you have any crafty ideas for decorating doors? We'd love to hear any decorating ideas you may have in the comments section.