With the start of the holiday season comes getting prepared for the busiest time of the year. Regardless of the holiday your family is celebrating, everyone is working hard to make the final festivities of the year memorable.
Considering how busy the end of the year is, this might be a tricky task. So, to save some time, here is a plethora of activities you can do with the whole family to help end the year and alleviate winter-time cabin fever.
Stay Warm with Indoor Activities
Add a holiday twist to your favorite game: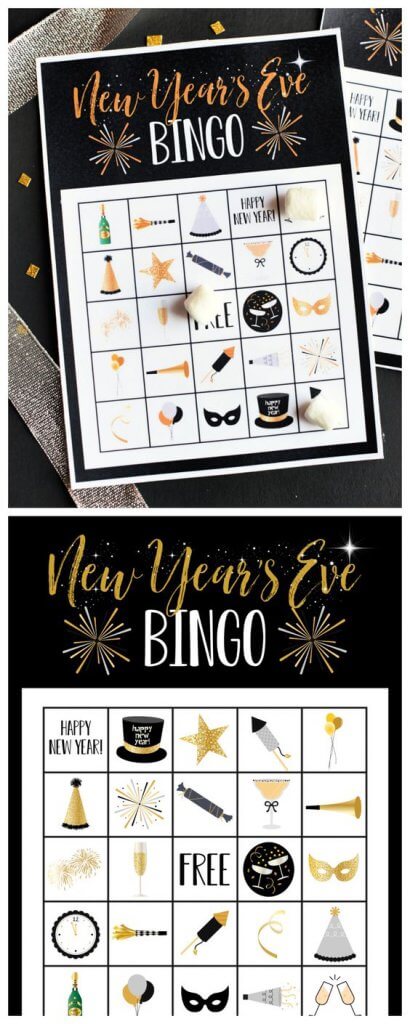 Games are synonymous with the holidays and Bingo is an old favorite that everyone can play. To keep with the festive season, you can create your own holiday-themed version of the classic activity.
Decorations, songs, movies and family traditions can be great Bingo card ideas! Adding fun quirks to the game like candy pieces and small prizes for winners will help bring out their competitive side while keeping their festive spirit.
Don't let the holiday-themed activities stop there! Take your average games like Charades or Scrabble and give them a seasonal twist. So if Bingo isn't your preference, pick up your favorite game and see if your family can create something new! Check out some more inspiration for holiday DIY updates to classic games. 
Wrap up the holidays with fun!
Gift wrapping is a common activity during the holidays to make sure everyone's presents are ready for gifting. Try turning it into a festive game! Compete with your family or guests to see who can wrap a given item the fastest or the neatest. Wrapping each other like a present can be a fun way to turn your relatives into holiday mummies!
There is also a growing trend online of completing the Saran Wrap Ball Game. In this game, you take a couple rolls of plastic wrap and roll up small gifts like candies or toys into a giant ball. Then you take turns rolling dice to unwrap the ball, whatever a player unwraps they get to keep, with a grand prize being the last gift unwrapped!
A friend (and tasty) competition:
The holidays are nothing without your family's traditional feast during the season. The very act of getting your holiday meal ready can be a memorable experience. So why not share it with everyone? Hold a baking competition for your holiday party! Showcase why your family's recipes are the best, while also enjoying the dishes of your guests. Decorating desserts like cakes and gingerbread houses can also be a great game for kids and grownups alike.
Taking the Holidays Outside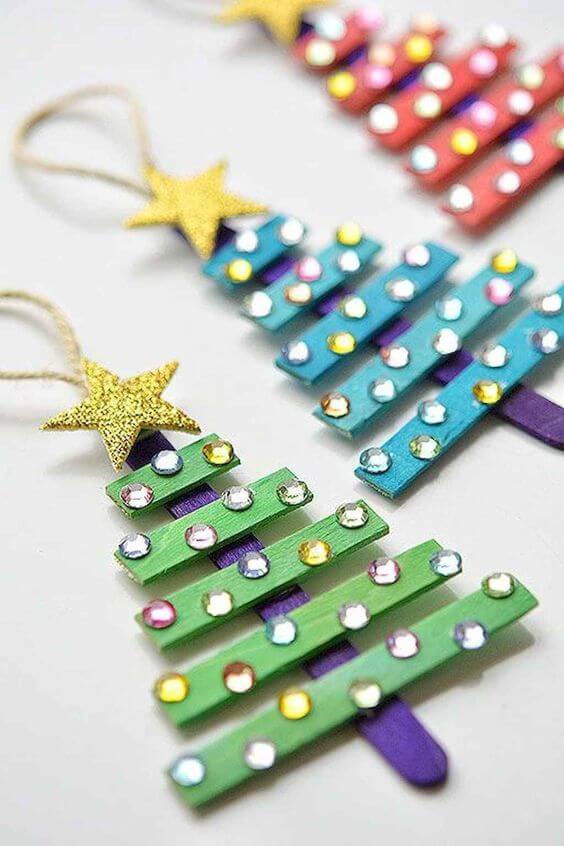 Decorate your home with festive fixings:
Arts and crafts are a great way to entertain kids and they can keep their masterpiece for years to come! Setting up your holiday decor with homemade pieces is a great way of getting family and friends together to share traditions and memories. 
Decorating your home with lights and other festive fixings will help your neighborhood get into the festive spirit! It will also be a great sight when you're arriving home after school or work every day. Some neighborhoods also coordinate to create a community-wide Winter Wonderland, and even host contests for the best decorations. Create your own holiday display with lights and even music to brighten up your night this season.
Bring the family to a blockbuster:
Your winter might bring colder weather, but that doesn't mean you have to stay inside! Winter is a huge season for blockbuster film releases, so take your family to catch a movie. Check out the newest holiday movie or huge motion picture. You can all sit down that night and talk about your favorite parts!
The holiday season also brings out local talent for seasonal concerts and performances. Classics like 'The Nutcracker' are on show throughout the winter, and a great way to keep traditions alive in your family. Check out your local community's event schedule to see what is being hosted in your area.
Celebrating the Holidays with Heart
Never underestimate the power of giving. Participating in charitable efforts will give your family a chance to contribute to the community and to work alongside each other. Do your research of your area's toy drives, food kitchens and collections to figure out how you would like to give.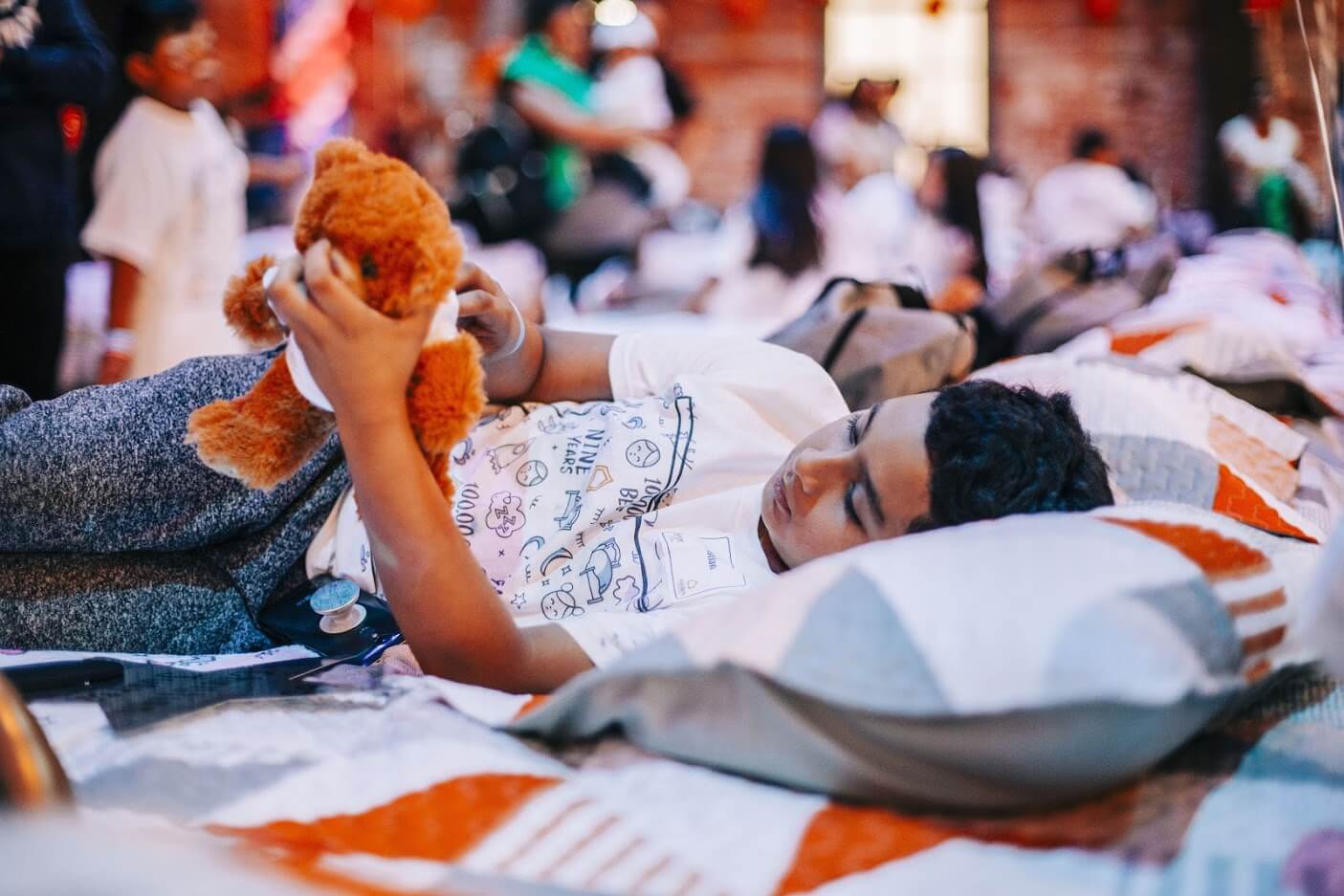 At Ashley HomeStore, we value the power of philanthropy and strive to assist our community. With Hope to Dream, an initiative started in 2010, we help give under-served children new beds of their own. We believe that each child deserves a safe place to sleep each night. You can learn more about Hope to Dream and nominate a children through the website.
Share your holiday traditions with us by using the tag #MyAshleyHome on Instagram. If you want more festive inspiration, scroll through our Pinterest boards.