Boo-tiful Halloween Decorations

The jack o' lantern has come a long way since the days of triangle eyes and toothy smiles. Today's pumpkins span the gamut from simple to spectacular with enough lace, gold and glitter to satisfy the diva in all of us. This season we were inspired by the talented blogger Anna Moseley, of ask anna fame, who has created some of the most inspirational pumpkins in the DIY category. Take a look at her imaginative creations, or stick around to learn some tips for carving and preserving your very own squash sensations.
Faux-ever Pumpkins

Some of us have had enough pumpkin carving to last a lifetime. And others live in warm climates where pumpkins rot almost as quickly as the candy bowl empties. Why not try using a faux pumpkin (Funkin) this year. Paint it, drill it, stud it, glitter it, it's sure to be a hit no matter how you bedazzle it! Once decorated, you can use them around your house to help set the Halloween mood year after year.
Keep it clean

If you do decide to rock it old school and carve your very own jack o' lantern, use our simple tips for keeping yours looking fresh and frightening longer.
Fill a bucket with 3 gallons of water and add 3 teaspoons of bleach. Wear gloves and dunk your carved pumpkin into the bucket and hold down for 2 minutes. Remove from the bucket and let it air dry.

Wipe Vaseline on any cut surfaces (eyes, nose & mouth) to keep them from drying out.

Put silica packets (that come in shoes boxes) inside the pumpkin to keep it fresh.
Don't throw away the seeds, save them and use them in Anna's delicious pumpkin seed recipe.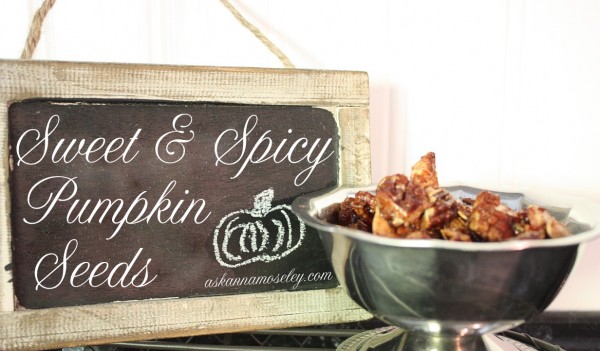 Bright idea: try cutting a hole in the bottom or the back of your pumpkin (instead of the top) and use a battery-operated candle or a string of lights wrapped around a glass jar to light up your creation. It's safe and effective!