The countdown, the champagne, the celebratory cheering: there's a lot to love about New Year's. And if the responsibility of hosting the New Year's Eve party has landed on your capable shoulders, you're probably looking for ways to throw the best bash possible while maintaining a low budget.
Let's look at how to welcome 2022 with some simple, budget-friendly New Year's Eve party ideas that will make your party less stressful to host while maximizing fun.
Tips for Hosting a New Year's Party Everyone Will Remember
From activities to energy flow, here are some tips to make the evening a great one:
Select a Theme and Go for it 100%
A party with a theme is a party that is a guaranteed crowd-pleaser. Whether it's a 1980s-themed dress-up or a beach party, choose a fun theme that everybody has in their closets already. Keep that theme present in every step of the party, from the invites to the social media event page to the decorations.
There are plenty of New Year's Eve party themes to choose from, but the most important thing is to make sure it fits the quintessential New Year's Eve vibe. After all, people can reasonably be expected to dress up in black and gold attire, but asking them to dress as robots might be a bit surprising.
Manage the Energy Flow
Keeping the vibe alive is everything. That means choosing the right playlist that ebbs and flows just right. It means not keeping the TV on all evening and distracting people from socializing. And it means starting the party late enough that people won't be waiting awkwardly for the countdown to begin.
So here's what you do: get an upbeat playlist that includes some chill numbers to keep the energy dynamic. Put the TV on mute and keep the music going until just before the countdown. Time New Year's Eve party games and activities at various points throughout the night. And tell people to arrive at 9 p.m. or later to ensure it doesn't drag on too long!
Serve the Right New Year's Eve Party Food
Food ideas can be wide-ranging, but they should follow an order. Start with lighter fare like cold skewers and noodle salads. You can also do charcuterie items like fruits, cheese, crackers, and cured meat. In the middle of the party, whip out the main course items: meatballs, pita, spinach artichoke dip, etc. Desserts should come later.
When it comes to dishes and tableware, you can stay creative and on theme without spending a fortune. Check out our selection of serving platters to dazzle on a budget.
Choose the Right Party Drinks and Drinkware
Adding some DIY glam to your drinks and cups is a fun way to add a festive touch without having to spend money on fancy glasses. Your drinks should look like they're there to party, too.
In lieu of hiring a bartender, we suggest letting your guests make the magic themselves. Pre-slice some citrus fruits and set out other garnishes like cherries, olives, cinnamon sticks, and more. There are so many decorative drink accessories and barware to choose from that you'll have no problem finding something to match the theme.
The drinks themselves should be seasonally appropriate: think things like an apple cider old fashioneds, eggnog, and mocktail cranberry mules.
Check out our gorgeous barware to find top-shelf glasses and serving trays at unbeatable prices.
Play Some Party Games
Even if you don't plan out party games, it's good to have some up your sleeve in case the night hits a lull. It is also a great way to bond with others and get people laughing.
Some excellent party games include:
Banagrams
Charades
Pictionary
Spoons
What Do You Meme?
Having some decks of cards could also allow people to split into smaller groups for gaming as well. Light, quick games are best … whatever you do, don't whip out the Monopoly board!
How to Decorate for a New Year's Eve Party
We've already covered selecting a theme, but there's a more dazzling question: what should you do for New Year's Eve party decorations?
Here are some ideas:
Confetti-Dipped Balloons
Get some helium balloons and dip the bottoms in plastic gold confetti. Let these balloons float overhead in the living room to add some movement and fun for everyone below.
Create Some New Year's Eve Party Favors
Who doesn't love party favors? And on New Year's Eve, you can set them out to everyone on your entryway table or reserve them for an honored few (like designated drivers, for example). Hand out plastic cups filled with kettle corn, assorted candies, gift cards, or anything else you'd like to give to start the new year off on a positive note.
Make a Glitter Ball
New Year's Eve is all about glitter and glam. Make paper lanterns New Year's heroes by coating them in glitter. Take a paper lantern once you cover it in glitter and place it on the ceiling to watch it sparkle. It can even double as a disco ball if you use silver glitter.
Get Some New Year's Tabletop Decor
It doesn't take long to create lovely New Year's decorations for your dining table. From glitter-coated candlesticks to dot-stamped napkins, you can deck out your table any way you'd like.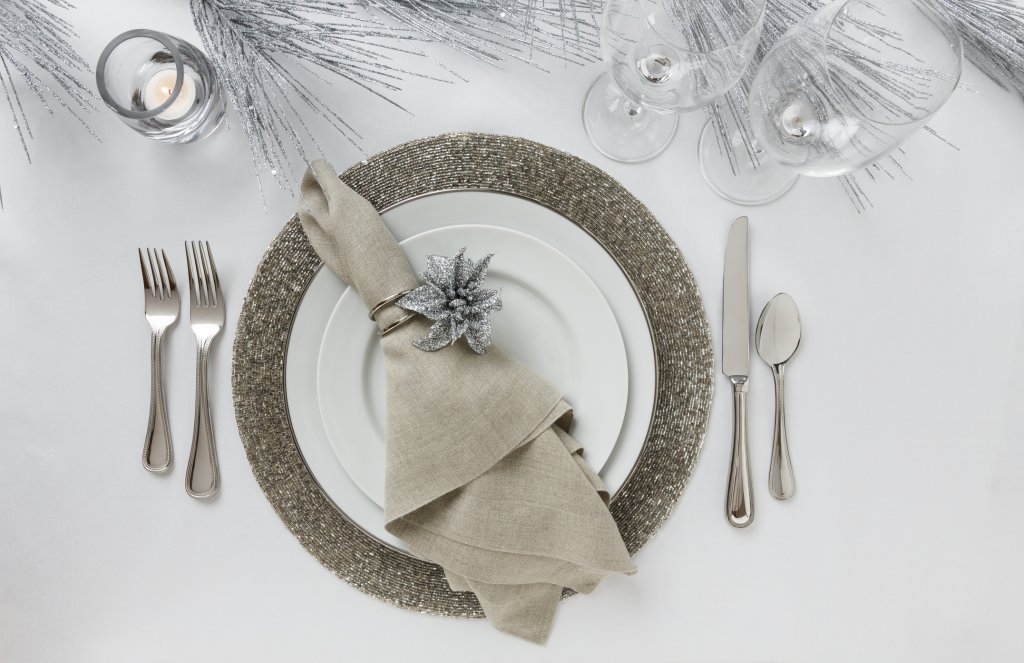 Try tying napkins with black ribbons and sticking "2021" on one side and "2022" on the other. Or use tree trimmings to make everyday dinnerware fancier. Do you have disposable champagne glasses? Just coat the bottoms with some glue and sprinkle glitter on them.
Get creative and have fun with your New Year's party plans! Incorporate ideas like clocks, party hats, and new beginnings into your confetti, napkins, plates, and more.
Tips for a Virtual New Year's Eve Party
It's true that many of us are going to have to celebrate remotely yet again. But don't worry, you can still make your New Year's celebration tons of fun.
Make hilarious, weird memories together by playing cooperative games from afar. You can play online games together or get interactive with games like charades or taboo, throughout an evening together, interspersed with other conversation and storytelling. And don't forget to have the Mixology Hero session where someone guides the group in making the perfect cocktail.
No matter what style your New Year's party is, you can make it one to remember without dropping a ton of money. Here's to a wonderful 2022!