Outdoor Living Essentials You'll Love
Outdoor living has never been more in. Between the amazing advances in weather-safe furniture and accessories, living outside is anything but roughing it.
Essential #1: Outdoor Seating
You can't deny those old, hard plastic chairs are inexpensive But they're also stiff, uncomfortable and sure to fade. Same goes for wicker. Think it's time for an upgrade? Good. Because given all the options in outdoor seating, you can really be choosy.
Outdoor seating should not only fit the space but also serve your lifestyle. When you think of the perfect outdoor space, what comes to mind? A private escape? Party central? Family meals? Siestas in the shade? Consider how you really live.

Heated conversation
Love hosting cocktail hour? Raise the bar with a fire pit chat table. Comfortably cushioned swivel chairs enhance the flow of conversation.
Backyard BBQs
If your family is into cooking out, the next generation picnic table is where it's at. Thick cushions make it abundantly more comfortable. Bench seating caters to the little ones.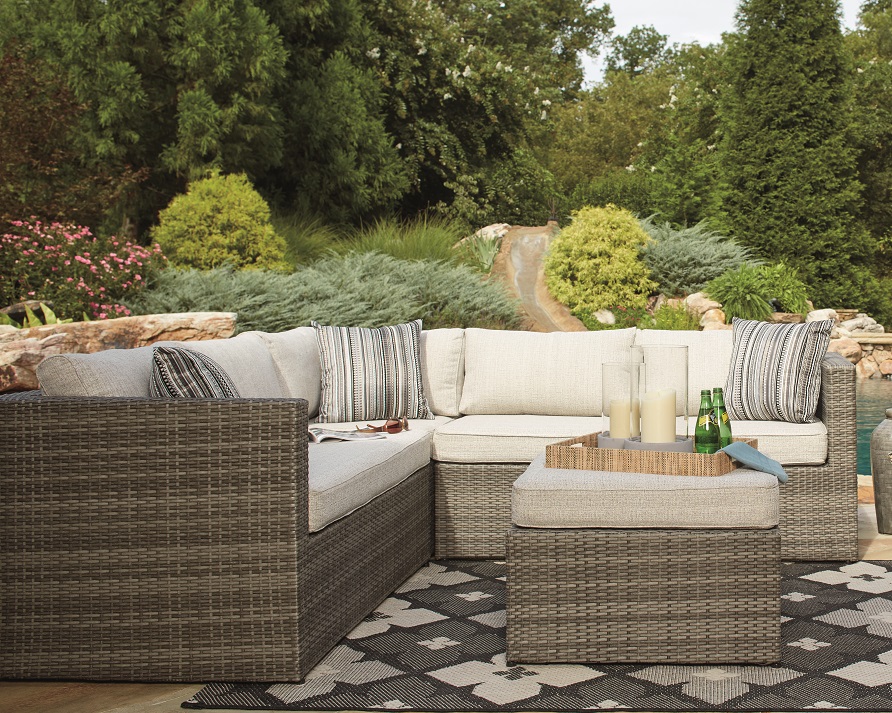 Fun fest to snooze fest
Make room for everyone—or have it all to yourself. Sumptuous redesigns in outdoor sectionals are custom made for nap time and party time.
Sit a spell
A 3-piece settee/loveseat, chair and coffee table patio set might be all you need to turn an overlooked balcony or patio into a favorite destination.
Outdoor Essential #2: Weather-Proof Material
Living well outdoors calls for hardcore construction and easy-breezy care. Consider rust-proof aluminum furniture to withstand the elements. Make sure furniture cushions and accent pillows are covered in weather-resistant, fade-resistant fabric such as high-quality, eco-friendly Nuvella®.
Talk about outstanding.
Nuvella fabric looks and feels so good you'll be tempted to bring it indoors. Fret not, it's made to weather the elements.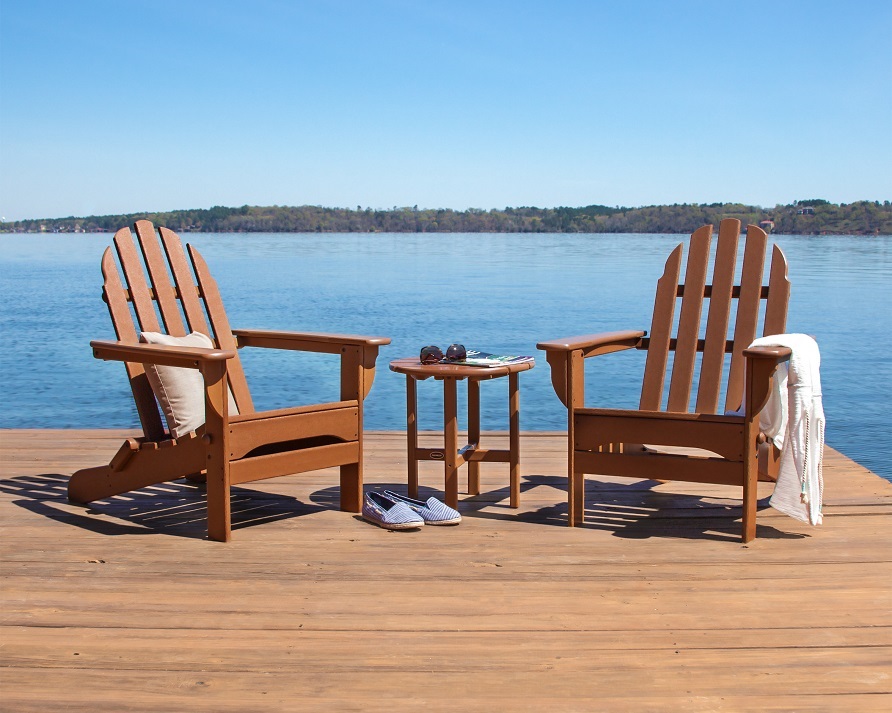 Hurray for POLYWOOD®
You know those plastic milk jugs that end up in your recycling bin? What goes around comes around in a beautiful way with POLYWOOD® outdoor furniture.
Essential #3: Outdoor Rugs
Given the weather, you'd love to kick off your shoes and get comfortable. But bare feet and bare surfaces don't always go together. With a surface-cooling outdoor rug, you can turn a cement slab into something fab, spare yourself from a splintering deck and create a pulled-together look for your outdoor living space.
On a roll
Outdoor rugs sure have come a long way, both in terms of design options and comfort level.
Outdoor Essential #4: Plenty of Shade
No awning? No sweat. If you really want to be made in the shade, you can't live without the cantilever umbrella this summer. Sure, they can be pricey, but once you experience the difference…wow. Cantilever umbrellas are similar to tilt umbrellas, but with more range of motion. A foot pedal rotates the umbrella 360 degrees, while a slider mechanism pivots the canopy. And because the base is weighed down with 200 plus pounds of sand, you know it's rock solid.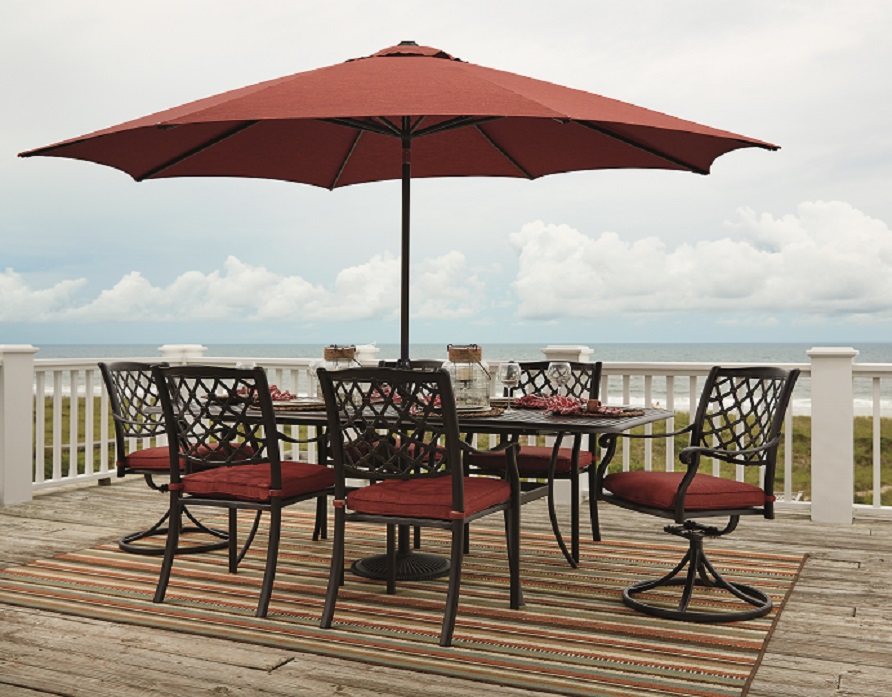 Everyday luxury
Cantilever umbrellas are the choice of five-star hotels. Enjoy the same luxury experience from the comfort of your backyard.

Most importantly, have fun getting into outdoor living!