Not sure how to turn an empty wall into a beautiful showpiece? No worries. We're on top of it with wall decorating ideas that will turn your blank canvas into a masterpiece. Whether you want your wall to be functional–think a mirror or a wall clock–or purely decorative, our wall decor ideas will help you nail down the perfect look. 
8 DECORATING IDEAS
Display Home Accent Pieces
Add a shelf and place beautiful home accent pieces  on it to spice things up.
Choose a Single, Eye Catching Painting
Sometimes a single piece of artwork is enough to make a statement on a blank wall. Just think about scale and choose one that fills up a little more than half of the visual space. 
Light up Your Look with A Wall Sconce
Wall sconces provide lighting and fill wall space with an appealing glow.
Add Time
Wall clocks come in various styles to complement your decor while adding function and flair.
Display a Sculpture 
Displaying artwork isn't the only way to liven up a blank wall. Consider placing a sculpture on a shelf or, if you have one, a recessed area of the wall. 
Add Mirrors
Reflect your style and add the illusion of space with decorative mirrors. Make it fancy or keep it simple, just let the rest of your room's decor guide your mirror choices.
Get a Split Photo Art Piece
Multi-canvas prints make a dramatic statement. 
Add a Basket
Baskets aren't just for storage. Display this beautiful wall basket to add a punch of texture.
DIY Wall Decor and Tips
Cover with Collectibles 
Dust off your fine china or other collectibles and showcase them on a shelf.
Try Wood Planks 
Think outside the box. Drill holes into the four corners of a decorative wood shelf, cut two pieces of rope cord to the desired length, fold and thread through a metal ring. String the cord through the holes on the shelf, knot the ends and hang your shelves.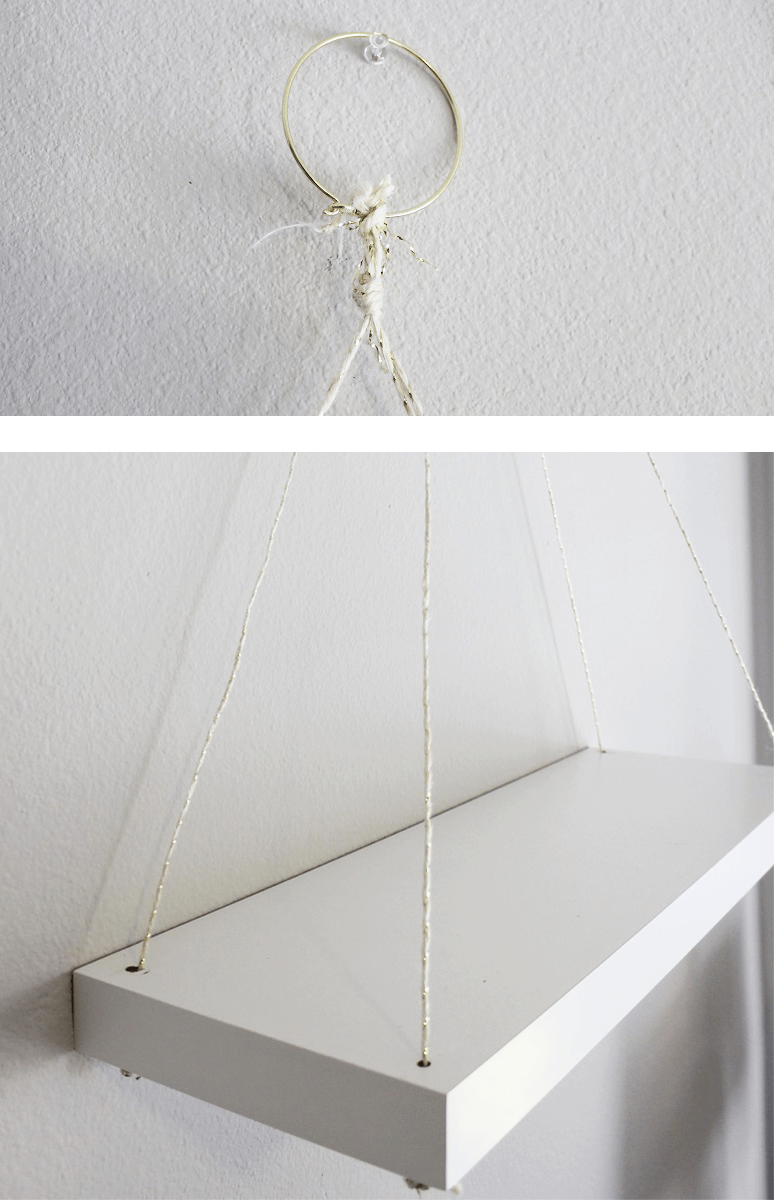 Repurpose Items 
Refurbish and hang thrift store finds for an eclectic, vintage look. Think old vinyl records, salvaged wood,  even old windows. 
Add Greenery
Don't forget your plants, here's how you can create adorable hanging plants without breaking the budget.
Make sure you gather all your supplies (hemp string, scissors, small jars, plants/flowers)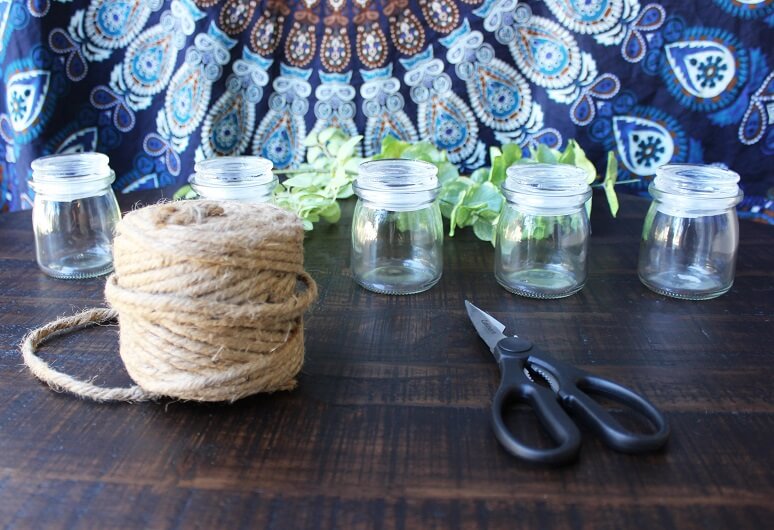 Cut your string to the length you want and tie it to the jars
Add water to your jar or soil and place your plant/flowers in the jar
Hang it up to display and VOILA!
Stencil Inspirational Quotes
Stencil or use washi tape to display your favorite quote on a wall. 
Cute Potter Plants
Add some personality to your terracotta pots with a touch of paint and a bit of whimsy.
Hang an Artsy Calendar
Remove the glass from a picture frame, line the inside with scrapbook paper, and use a dry-erase marker to write the dates on the outside of the glass for a personalized perpetual calendar. 
Go Natural 
Multiple small framed butterfly prints, dog prints and paw prints on a collage, or a bevy of bird prints are all fun ways to spice up an empty wall.