As COVID-19 continues to impact our communities, we are working to expand our initiatives to make our services efforts national. When looking for new ways to contribute to our communities, we turned to the strength and reach of our organization. Through our licensee network at Ashley HomeStore, we launched a campaign to benefit Feeding America to combat rising food insecurity rates across the nation.
As a result of COVID-19, 98% of Feeding America food banks are experiencing an increase in demand, with an average increase of 63%. School closures, job disruptions, lack of paid sick leave and the coronavirus' disproportionate impact on adults age 60 and older and low-income families are all contributing to the unprecedented demands placed on food banks across the country. Ashley's contribution will help feed these individuals in need during this trying time.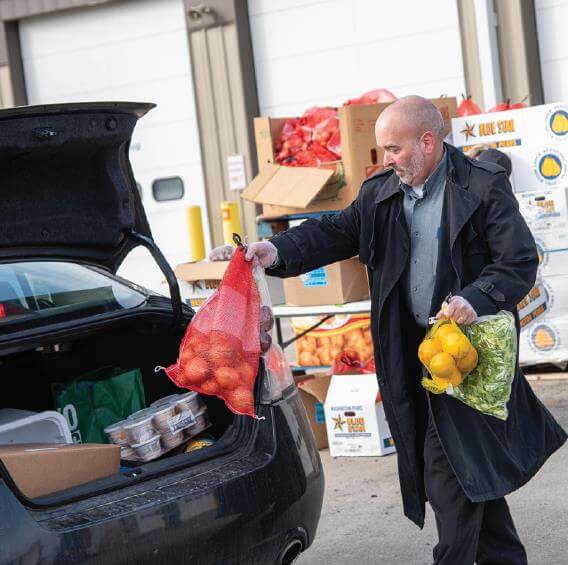 Supporting the Community
Though each community has been impacted differently, as an organization we understand the importance of standing together to help others. This need for accessible food supply was realized following our contribution of 250,000 meals to Feeding Tampa Bay.
"Ashley HomeStore is proud to be able to come together, across our band of retail stores throughout the U.S., to help others in a time of great need," stated Todd Wanek. "COVID-19 is having a major impact around the world, and it truly hits home when you see the impact firsthand in our own communities. During these unprecedented times, we are proud as an organization to partner with Feeding America, joining in their fight to combat hunger and aid our communities across this nation."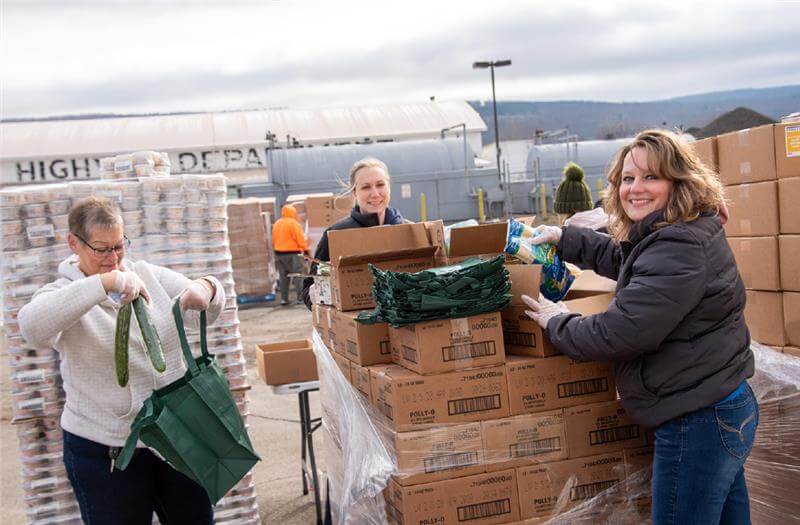 As of today, we have been able to raise $448,000 through contributions from our licensees and national organization. This will provide 4.4 million meals to our neighbors in need. In addition, there was a match provided for Ashley HomeStores contribution through the Tony Robbins challenge. This collaboration brings the total amount to more than 8 Million meals donated throughout the nation.
Next Steps
We are using this as a springboard for more projects in the coming weeks. Going forward, we ask our Ashley HomeStore friends and family to join the AHS Feeding America campaign. If you are unable to donate, do whatever you can to alleviate the needs of your community. We are humbled by the generosity of our licensee network. These contributions encouraged our team to continue service efforts across the country.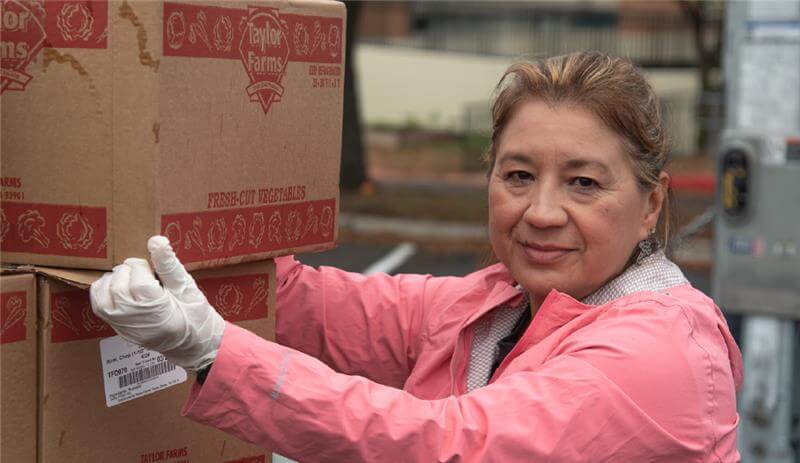 Since the pandemic of COVID-19, Ashley has implemented the below efforts to aid our communities throughout the country. These efforts include, but are not limited to:
Donation of over 4.4 Million meals through Feeding America.
Donation of thousands of Ashley manufactured medical gowns for hospitals.
Transport essential goods, comprised of medical supplies, masks, grocery items, water, agricultural supplies and more on their transportation fleet.
Donation of over 1,200 mattresses and hundreds of bed frames to various children's organizations, churches, medical shelters and non-profit organizations.
Working together during this period is how we will come out stronger, healthier and more resilient as a community. We are here for you during this time. To share uplifting stories, we want you to know how you are supporting others across the country and the globe. Use #ThisisHomeStories on Instagram to spread messages of hope throughout this effort.
Learn more and join us in the fight: www.feedingamerica.org/ashleyhomestore.