Much to our delight, metallics are having a moment! Glistening gold—and even brassy bronze—are back in a very big way. Yet, despite the glam factor you get from going gold, many homeowners shy away from the trend for fear that their homes will look like Liberace's. So how can you get the look without going overboard? Keep reading!
Twice as Nice
One of our favorite designer tricks is pairing metallic accents (gold, especially!) with bright lights. Our Textured Metal Table Lamp has a hammered metal base that almost twinkles when the light hits just right. Not only does this twinkling effect draw the eye in, but the metallic finish reflects light throughout the space. If your aesthetic is more vintage or eclectic, you might prefer our Arama Table Lamp. The antiqued finish—which resembles always on-trend mercury glass—has an almost mirrored effect, creating a gorgeous gold glow.
You can achieve a similar result by placing a scalloped mirror or sunburst mirror opposite a window. The mirrors reflect natural light throughout the space, creating a bright and cheery atmosphere. Like with the lamp bases, the metallic frames seem to sparkle when they catch the light. With either a lamp or mirror, you get the effect of having several golden accents in the room with only one metallic piece. No Liberace here!
DIY Gold Accents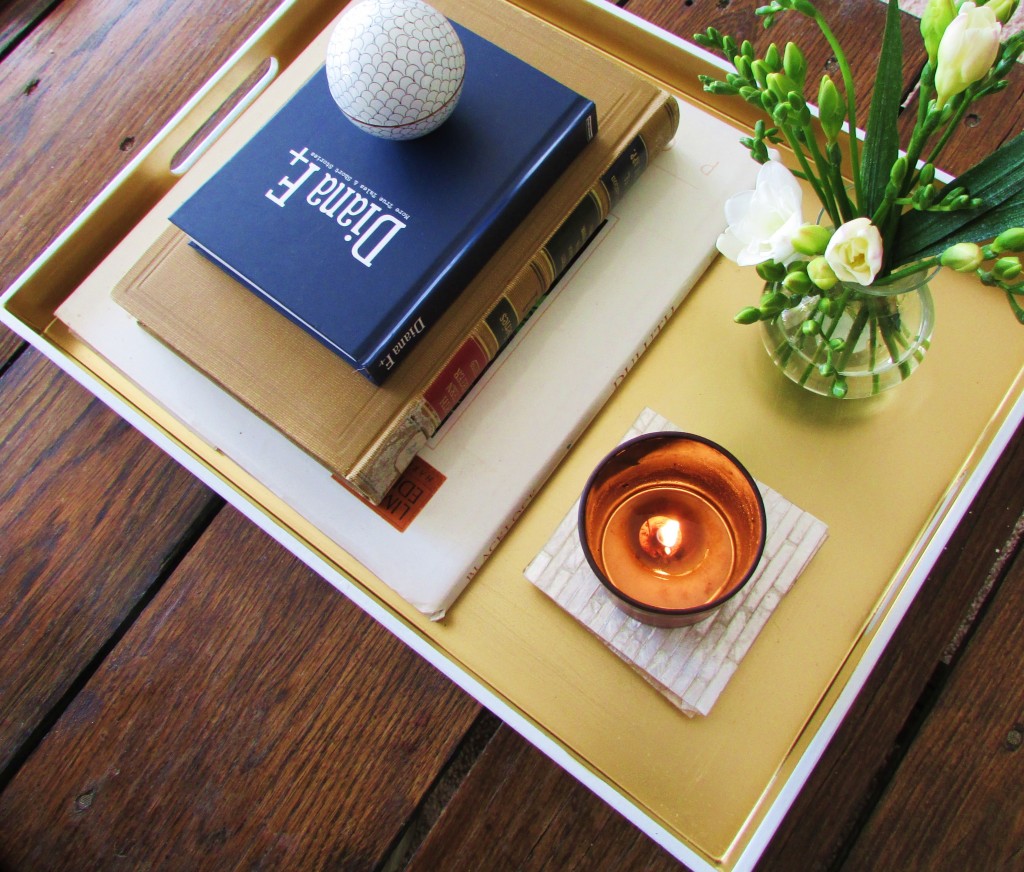 Looking for a quick, inexpensive way to get your gold fix? Take a look at the DIY Project Erin made on Francois et Moi. She transformed a thrifted tray into a rich-looking accent with metallic gold spray paint! Now there's a bright idea.
Have you tried your hand at creating your own golden accents? Any tricks for decorating with metallic accessories? We'd love to hear all about it in the comments below!