We understand that with a busy schedule, it can be hard to find time to relax and unwind. Just when we feel like the busyness of the holidays has passed, Valentine's Day sneaks up on us. Whether you're searching for the perfect gift for friends, teachers, a loved one, or even yourself, a heart shaped bath bomb is something anyone would be thankful to receive.  Below are the foolproof instructions on how to make them.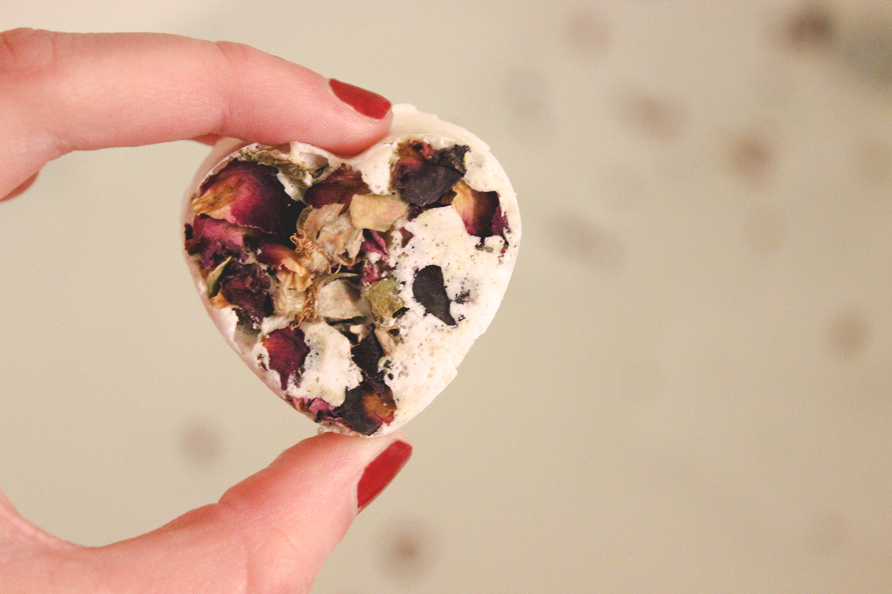 What You'll Need:
Heart Shaped Ice Cube or Baking Tray
1 Cup Baking Soda
½ Cup Citric Acid
2 Teaspoons Epsom Salt
¼ Teaspoon of Essential Oils (we chose rose and eucalyptus)
Dried Flower Petals (we used rose)
Rose Petal Witch Hazel
Step 1: Mix Dry Ingredients
Mix baking soda, citric acid, and Epsom salt in a large bowl.
Step 2: Add Oils
Once thoroughly combined, slowly mix in essential oils, distributing the scents evenly.
Step 3: Add Witch Hazel
Slowly pour in small amounts of witch hazel until the mixture is wet, but still holds its shape well.
Step 4: Place Dried Flowers in Tray
Add a few buds and petals to each mold in the tray.
Step 5: Pat Mixture into Molds
Tightly pack the mixture into the tray molds and let dry overnight.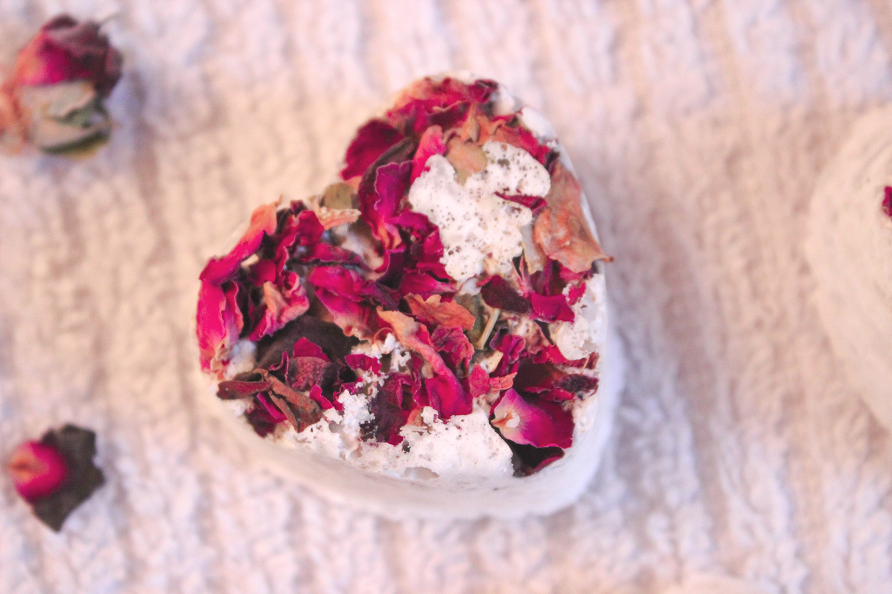 Chocolates and flowers are great but the gift of relaxation and pampering is hard to beat.  Watching love fizzle can actually be fun and beneficial with these DIY heart shaped bath bombs. Let us know how it works for you in the comments below.
Click here to check out another easy DIY Valentine's day treat.