Long days at the office. Yard work on the weekends. Soccer coaching every week. And a source of neverending Dad jokes and moral support. Let's face it, dads are superheroes. That's why it's so important to let them know how important they are on Father's Day. These thoughtful ideas can be adapted for dads of any age, from new dads to dads who are also grandpas.
Try choosing a gift that fits dad's personal style, whether he's in need of some extra time to relax, a high-energy activity, or some outdoor fun. While gift cards and traditional presents like ties are great, you can level up your gifting game with our ideas for thoughtful Father's Day gifts.
2022's Best Father's Day Gifts
Dad works hard all year to take care of the family, and Father's Day is the perfect time to offer up a special reward. This year, consider pampering Dad with the gift of rest and relaxation. Plan a day at home so he can sleep in, enjoy watching his favorite sport on TV, or work on a hobby he enjoys. Some popular Father's Day gifts include pajamas, a new recliner, throw blankets, a grill, or a pair of comfortable slippers and a robe.
Father's Day Gifts For Your Husband
Want a special gift for the special guy in your life? Check out these ideas for Father's Day gifts for husbands. For a dad who is a backyard warrior and master griller on weekends, consider gifts that support his outdoorsy style. Look at Ashley's selection of outdoor furniture and grilling accessories to find a gift that's sure to please.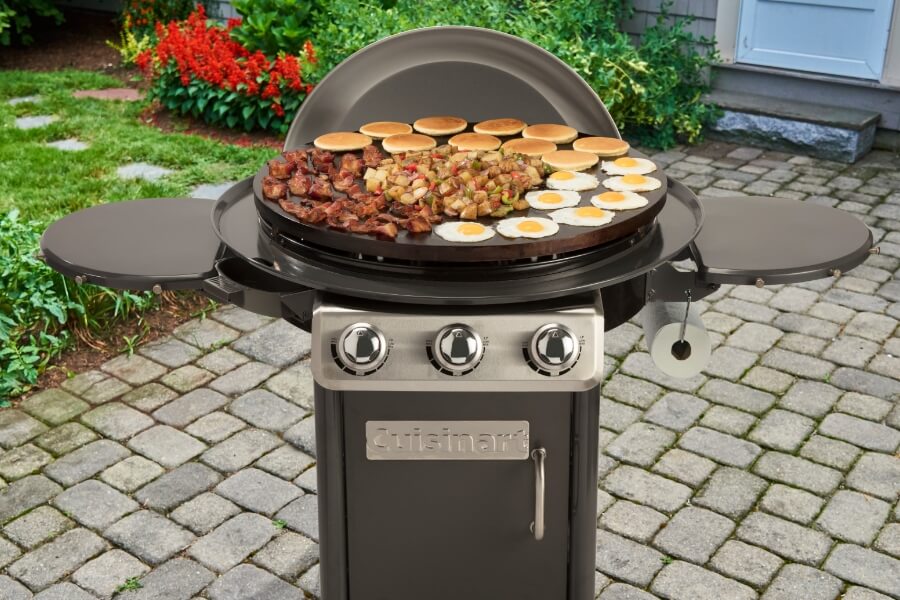 Got a sentimental fella? Give your husband a way to showcase his most treasured memories. Photo albums are a great way to organize pictures, and picture frames serve well to protect and display his favorite memories.
Father's Day Gifts for Dad
If your father is a high-energy type, consider Father's Day gifts for dad that offer up some excitement. Plan an outing to a festival, zoo, or amusement park where your dad can explore his interests and enjoy the savory flavor of festival food. These can also make fun Father's Day gifts for stepdads.
If Dad is a more relaxed guy who prefers to spend time at home, home goods — like a bookcase or sculpture — make thoughtful Father's Day gifts from a daughter or son.
Father's Day Gifts for Grandpa
Honor your grandpa with the gift of quality time and an outing that lets you spend time together exploring the great outdoors. Commemorate the day with framed photos of the activities you enjoy together, such as fishing, camping, going to the beach, or enjoying a picnic in a beautiful setting. Pack a lunch that includes all of your grandpa's favorites, and spread out your feast on a picnic area rug or picnic table.
You have plenty of options for grandpas who enjoy spending plenty of time indoors, too. Consider a new recliner, a new TV stand, or a bookcase to store and display Grandpa's favorite books and photos. Add a soft, cozy throw blanket for Grandpa to use when watching movies on a chilly summer evening or a handy throw pillow that provides some extra lumbar support.
First Father's Day Gifts for the New Dad
New dads may not be expecting to receive Father's Day gifts. After all, fatherhood is an all-new experience for them. That can make first-time Father's Day gifts an extra-special surprise. Whether you want to offer the new dad sweet Father's Day gifts from the kids or something personal from you, there's something special waiting in these ideas.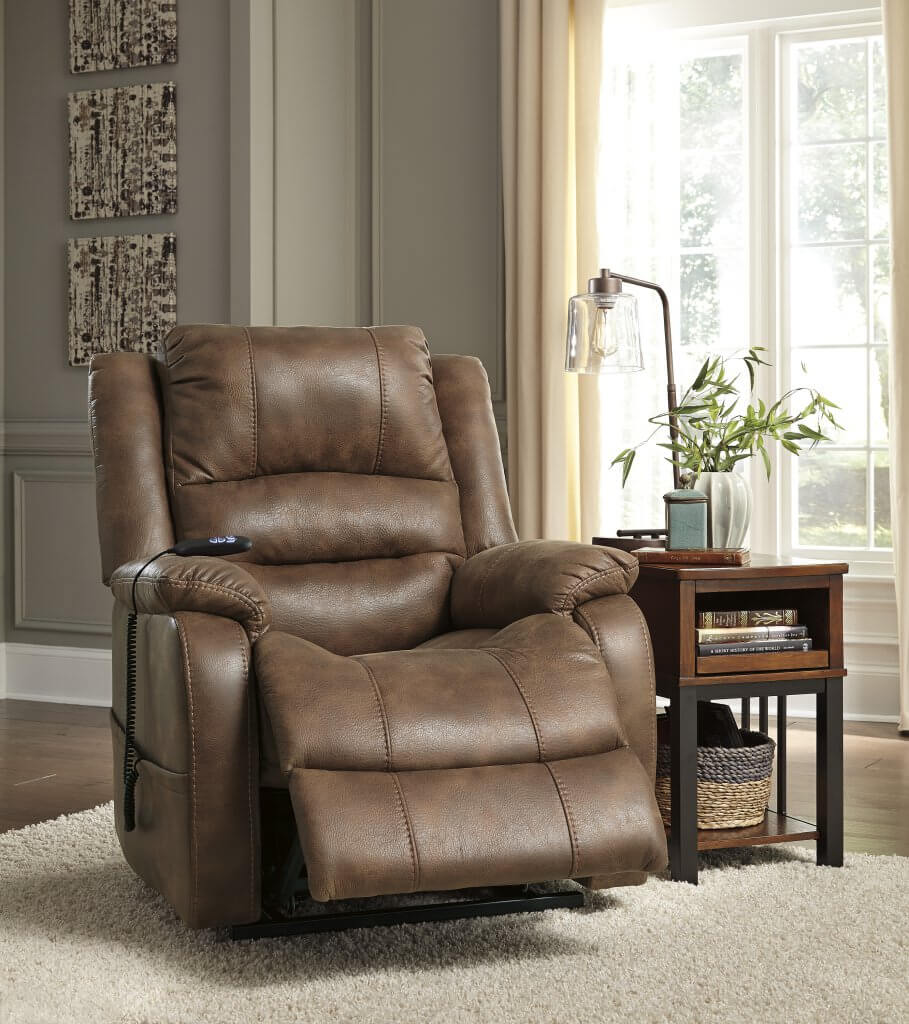 Consider giving the new dad a break from his routine with a golf excursion. Include a travel case to protect his favorite sunglasses when heading out to hit the links. Or, for a new dad who wants nothing more than a day at home with his new child, consider an oversized recliner he can sit in while cradling the new bundle of joy.
Gamer Dad Father's Day Gift Ideas
Check out your gaming-enthusiast dad's play area to see what types of gaming furniture might enhance his playing experience.
Check out the selection of gaming chairs, desks, and accessories. A new chair can help your gamer dad stay comfortable while playing. If his current gaming desk doesn't seem sturdy enough, try a new, durable gaming desk for his expensive gaming computer. Also, consider accessories that might enhance your dad's gaming experience, such as a new headset, a light-up gaming keyboard, or a cart to hold Dad's game system and accessories. These items can make an average gaming experience turn into one that's engaging and interactive.
Personalized Father's Day Gifts
While all gifts are treasures that show Dad how much you care, personalized Father's Day gifts add an extra meaningful touch.
Have a crafty flair? Make your own yummy gift basket filled with Dad's favorite treats and personalize it with a handcrafted banner. Or, choose an entertainment center with coordinating monogram frames, wall art, or area rugs for the living room.
Every time Dad looks at the gifts you've chosen for him, he'll be reminded of how much he means to you. Plus, the unique personalization of gifts makes them that much more special.
Choosing thoughtful Father's Day gifts is a beautiful way to say thank you to your dad or your spouse. Our 2022 Father's Day gift guide includes a variety of ideas to help you choose something that's just right to honor your dad, spouse, father-in-law, or grandpa.
Browse through Ashley's huge selection of gift ideas to find a gift that tells the dad in your life how much you love and appreciate what he does for you and your family. You can shop online or visit your nearest Ashley store to check out the selection of Father's Day gift ideas and find that perfect gift to celebrate Dad's special day.