As the sun sets on summer fun and the school supplies hit the shelves, dorm room shopping is right around the corner. Do you remember when you first moved into your college dorm room? The mix of sadness because you're leaving your parents but also excitement as you realize for the first time, you can finally have ice cream for dinner.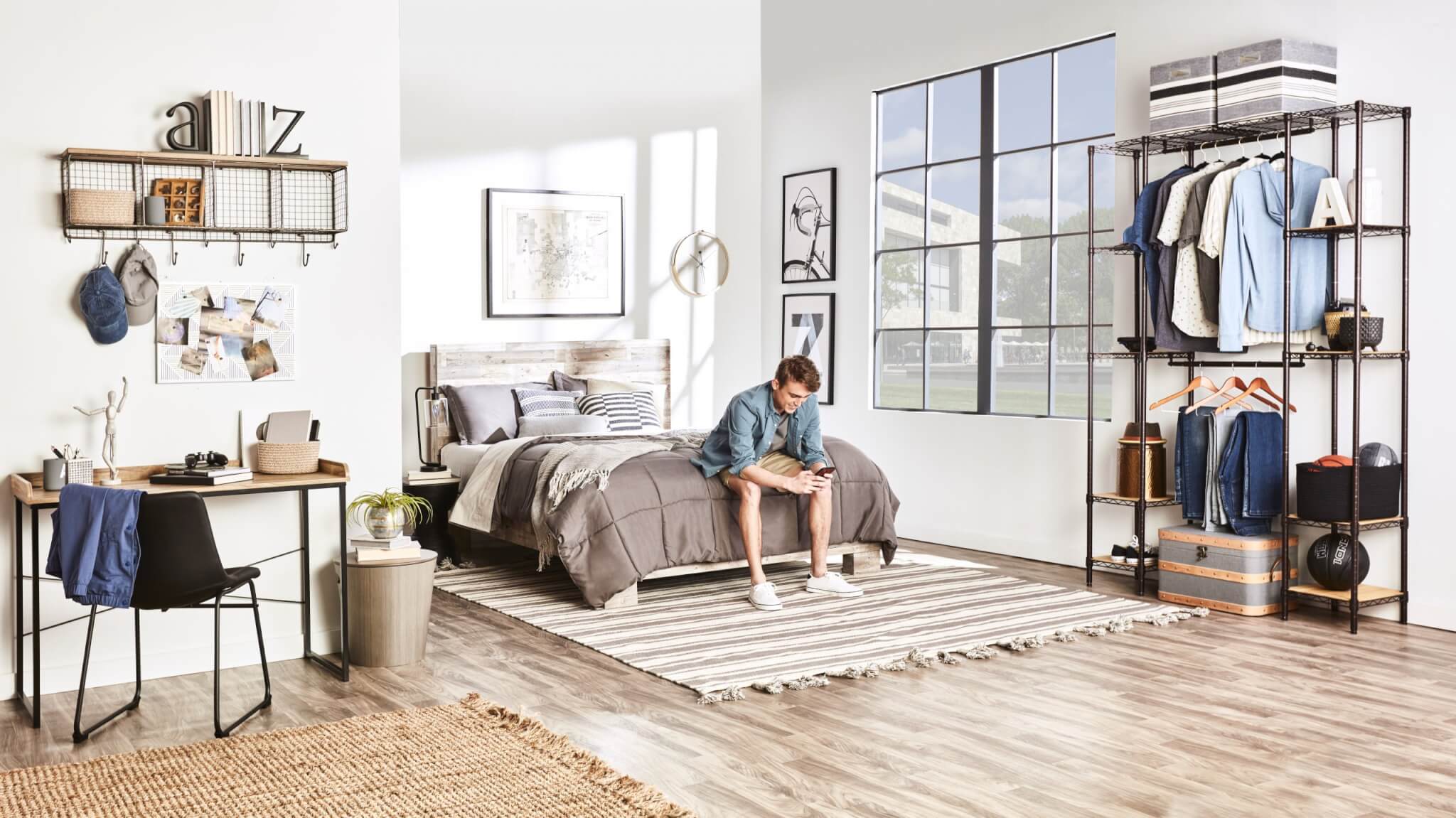 Moving into a dorm can feel overwhelming, but it's also so much fun! There is something so special about picking out dorm room decor, finding the perfect accessories, and finally having it all come together on the first day of your new college life. The college years are full of changes and having dorm room furniture that you can rely on throughout many years of moving in and out is very important.
Deciding on your style and what pieces you want to bring with you to college doesn't have to feel like a hassle. Make moving in and college life itself easy in your new adulting phase.
Your Home for A Whole Semester
You're on your own journey now, which means being in charge of your dorm furniture, wall decor, and any other accessories you might want to include. Most dorm rooms include a bed, desk, and some type of wardrobe solution. Dorms with shared living areas also get a couch, TV, coffee table, and perhaps accent chairs. Some dorms may provide you with the large dorm room furniture in your space. In those instances, items such as a couch, coffee table, or accent chairs won't be necessary. If that's the case, buying pieces such as throw pillows, textiles, and other accent pieces helps to decorate and incorporate your personality into new space.
Essential Furniture – What & Why?
Dorms are already equipped with your basic college dorm furniture, but you can add more storage to your space by adding a few of the pieces from the list below: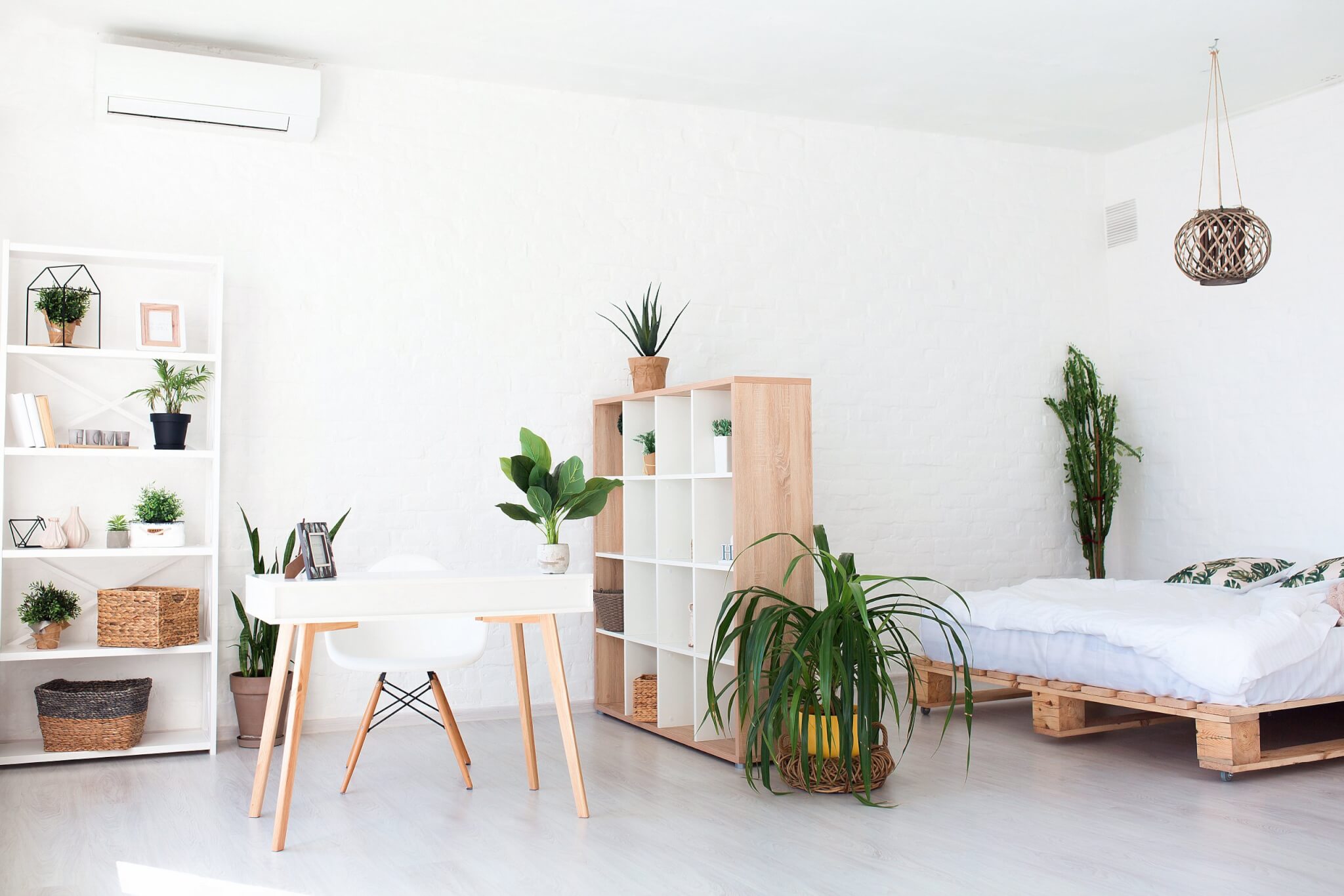 Bookshelves– Bookshelves are a great way to increase your storage and stay organized. You can store your textbooks for the semester and add dorm decor accent pieces to make this the focal spot of your room. Adding baskets or bins to your bookshelf can help keep things that you might need at arm's reach super organized. If your dorm room is large enough, bookshelves can also add a bit of privacy. It can separate the area between you and your roommate or between your bed and the living area.
Cube storage shelves – This is another piece that can help with storage. It also has versatility as it can be configured vertically as well as horizontally for under-the-bed storage. Purchasing storage bins can also add a bit of color to the storage shelves, infusing personality inside your space.

Rolling cart – This is storage that can roll with you. Storage carts can be substituted for nightstands or beside your desk. The benefits of having a rolling cart is that it doesn't have to be in one place. You can move it around the room and slide it to where it's out of the way when not in use.
Desk chair – Although some dorm desks have chairs already, getting a chair that has enough back support for all your studying will be essential in your dorm every semester. The Safavieh Jonika Desk Chair is a great choice because it has an arched back and full arm support that is essential for comfort on long study days.
How To Decorate Your Dorm Walls
Dorm wall decor is the one place where you can really show your personality. With so many options to choose from the only issue you'll have is deciding how much you'll need. If your space runs on the smaller side, hang a wall mirror to help bounce light around the room and make your space seem bigger and brighter.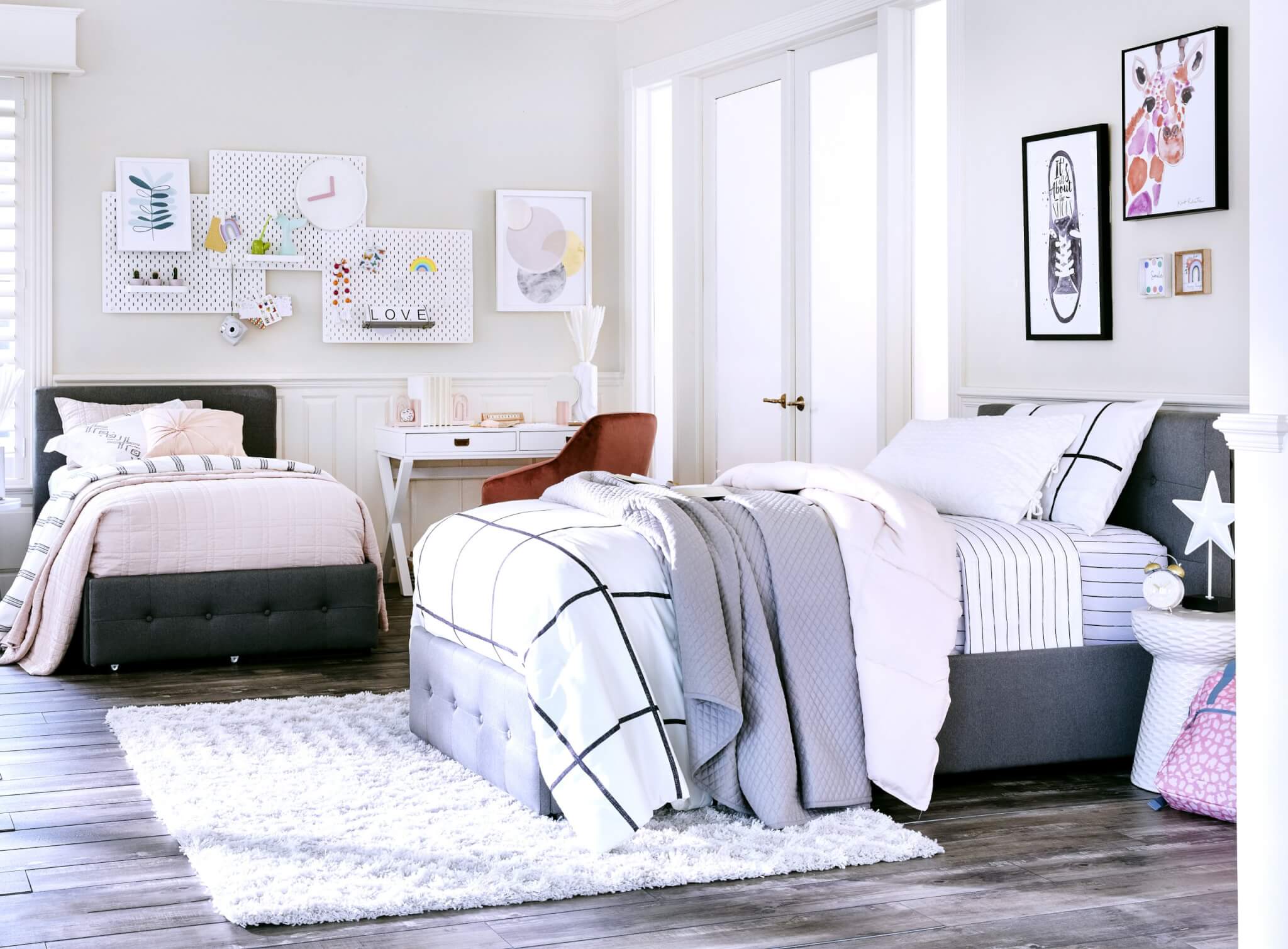 Canvas art or framed art is another way to incorporate light and color into your dorm room. With different patterns and sizing to choose from, creating a gallery wall can help you personalize your dorm room with pieces that are unique to you. When making your selections, keep in mind that college wall decor must be easy for you to take off the wall at the end of the school year. Double-sided tape for posters and Command hooks or strips for hanging dorm wall decor are great alternatives to drilling holes into your dorm room walls.
Many college students find that hanging tapestry on their walls is a fun way to incorporate both texture and color into their dorm decor. Find decor that can be easily stored in bins at the end of the year to help ease your mind when it comes to the end-of-year cleanup.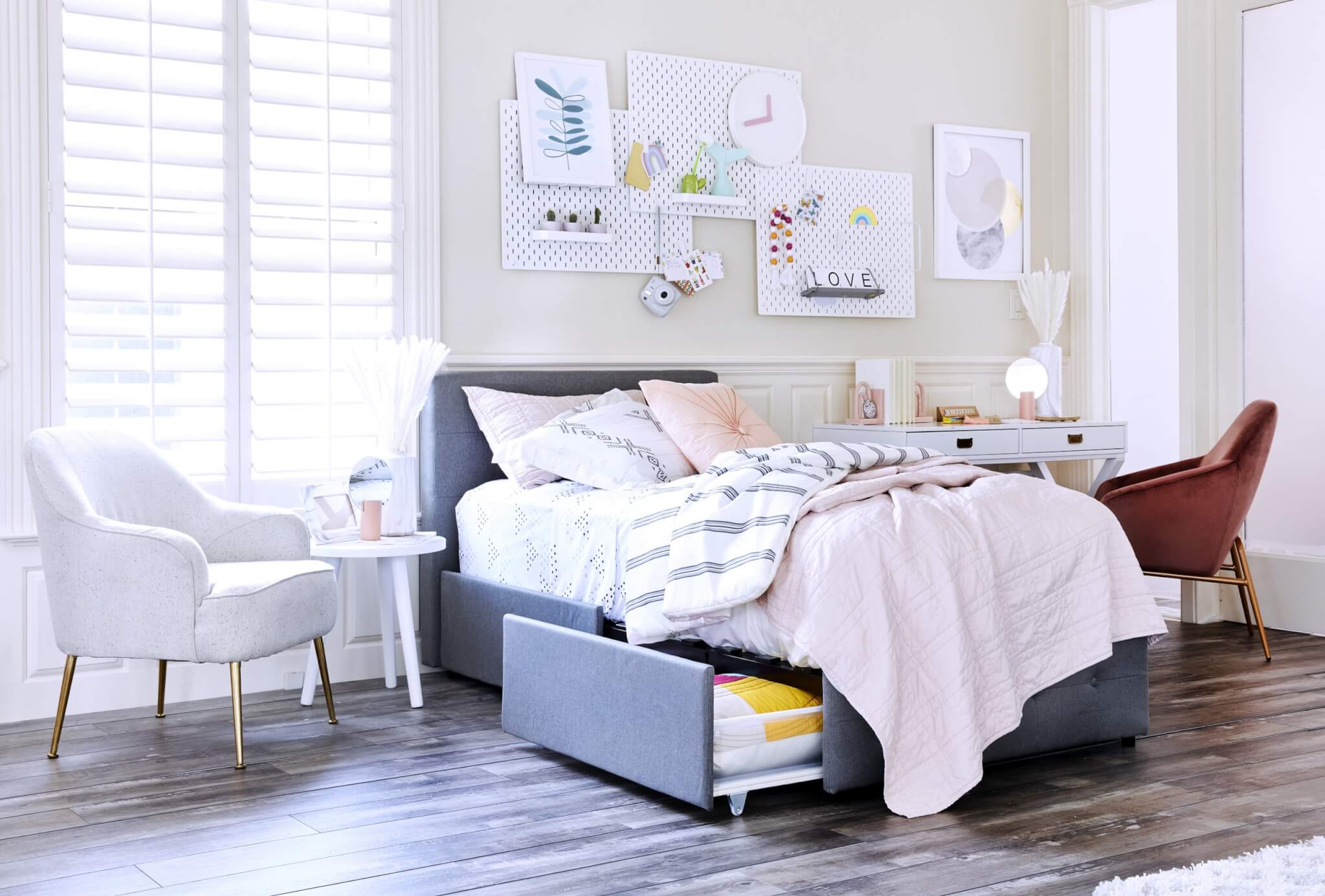 Don't forget that environment is everything! Keeping a clean and neat environment will impact your ability to effectively concentrate and study. For that reason, increasing storage in your dorm room is essential in making sure that things are tidy each semester. Keeping your items in bins and baskets is a way to increase storage and decrease clutter in your dorm room. Having candles (if it's approved and safe by your RA), dim lighting and your favorite pieces from home can help set a homey tone in your room.
Moving into your first dorm is your first taste of freedom. Therefore, you can choose any dorm room decor that is specific to you and your design style. Add that printed tapestry on the wall, put up that poster, and add all the items that make your dorm room feel like this new phase in your life. Finding the perfect pieces for your room makes your dorm feel less like a "dorm" and more like "home."