Whether you're shopping for your own mom or a wife, sister, or daughter, Mother's Day is a time to give a thoughtful gift that shows you know this exceptional woman well—and that you appreciate her all year round.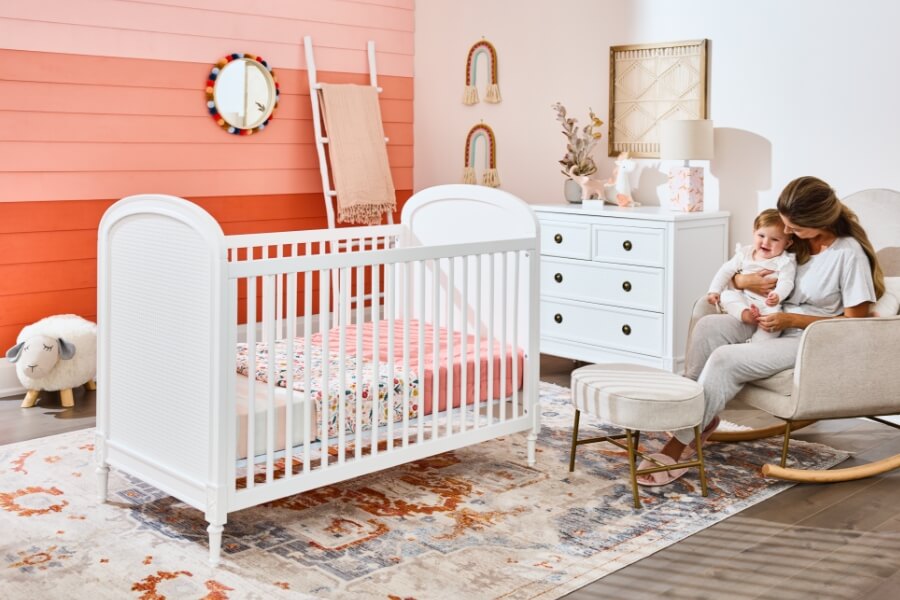 At Ashley, we carry gifts for her on this special day that go beyond flowers (although moms often love too!) We're sharing several Mother's Day gift ideas below, so read on to learn how to make her day one she will always remember.
What to Gift Your Mom on Mother's Day
Whether your mom always enjoys a little sparkle or is more of a casual gal who gets comfy among rich textures and boho designs, we have Mother's Day gifts she's sure to love.
Ashley's selection of jewelry organizers can help keep her favorite necklaces, rings, bracelets, and earrings tidy and chic. Select from heart-shaped mini jewelry boxes, cases with drawers and dividers that look attractive on a dresser and jewelry stands with different tiers that prevent necklaces and other treasures from becoming tangled.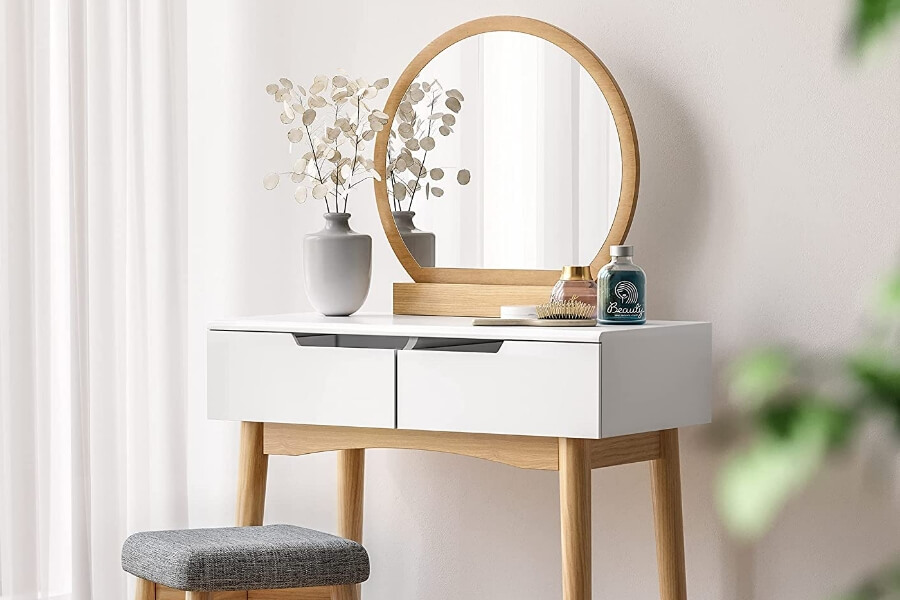 Our makeup vanities are another Mother's Day gift for Mom that will give her a spot to refresh after a long day or dress up for a night out. Add a transparent makeup and nail polish organizer, spring flowers to perk up her morning, and a dimmable mirror or an iconic Hollywood-style mirror framed with LED lights. These beautiful additions will show her that she's a star in your eyes.
Mother's Day Gifts for New Moms
A considerate Mother's Day gift for a new mom or expectant mother is one that encourages her to take a little time for herself, too. A new baby brings a huge lifestyle change that often leaves new parents feeling exhausted and frazzled.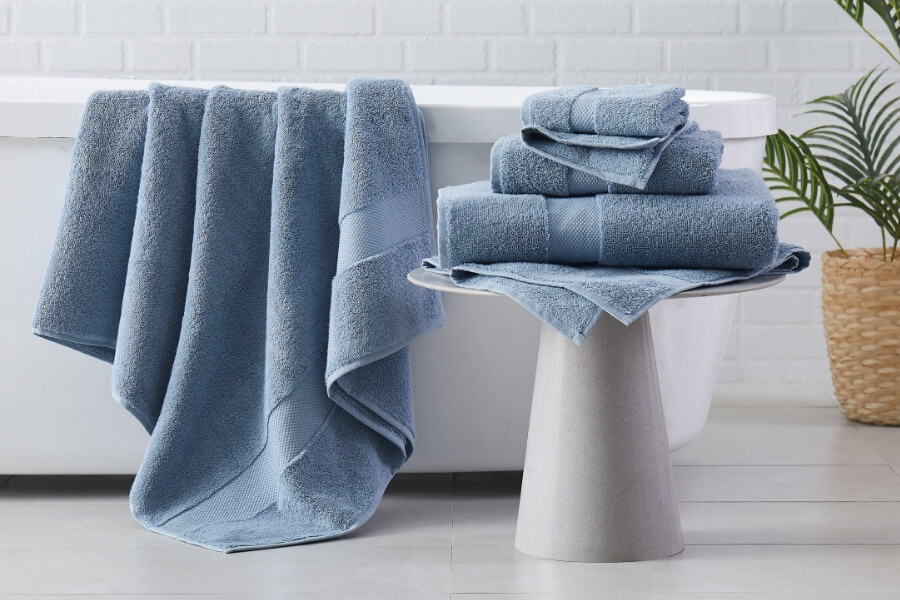 Help the new mom in your life recharge with a first Mother's Day gift such as a classic hooded cotton bathrobe or fresh new bath towels that remind her of a spa getaway. Add some lotion or bath salts in her favorite scent so she can unwind once the little one is down for the night, along with plush luxury bath towels just for her.
Mother's Day Gifts for Your Sister
She works hard balancing motherhood and the rest of her life, so why not treat your sister to a Mother's Day gift? A coordinated desktop accessory kit in a trendy and sophisticated rose gold finish will brighten up her office space and keep her feeling in control of all aspects of her busy life.
Choose from other home office accessories such as laptop stands, collapsible folding lap desks, and other small storage. White mother of pearl coastal-style wood storage boxes can organize the clutter while inspiring a relaxing vibe. A heritage trinket box crafted from sustainable materials such as mango wood has charming drawers perfect for corralling thumbtacks, paperclips, and other small items.
You also might give her a place to settle in with a good book, such as a small accent chair with mid-century lines, retro-style wooden legs, and generously filled upholstery. Add a desk lamp or a tea kettle to keep her cozy when the plot thickens.
Mother's Day Gifts for a Daughter or Daughter-in-Law
If she's a foodie or loves to entertain, the ideal gift for Mother's Day for a daughter or daughter-in-law might include a set of kitchen linens, such as farmhouse-style kitchen towels in dainty floral or playful honeycomb patterns.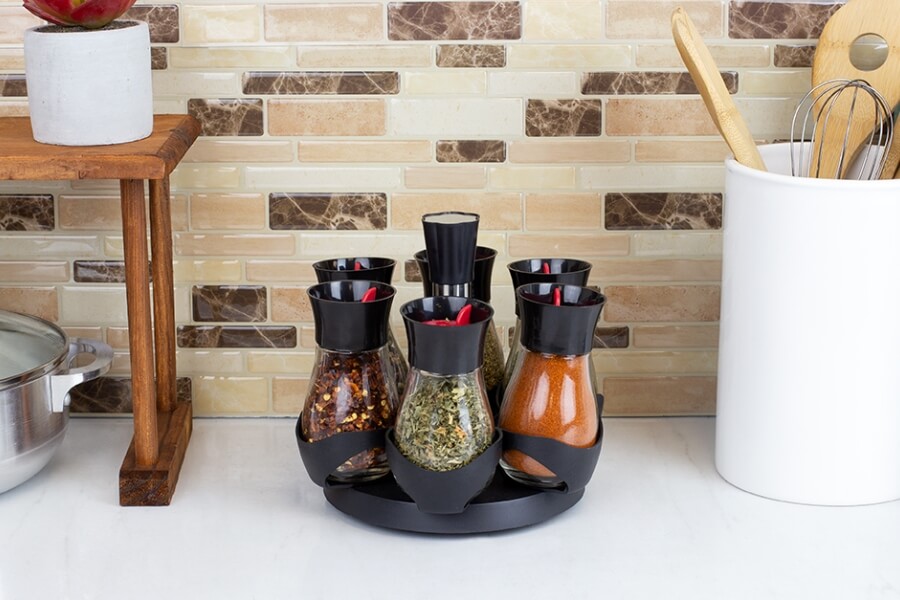 She also might like a spice rack in a modern configuration that she can carry from counter to table. A decorative tray in one-to-three tiers can help her hold silverware and extras when hosting guests—or just display her favorite accessories on a dresser or side table.
If entertaining is not her style, send her a warm hug whenever she needs it with an irresistibly soft chenille throw or a textured throw in faux fur that's machine-washable and easy to clean. Add a bit of wall art with a sweet message that tells her she's full of light, or gift a piece that brightens an accent wall in the style of one of her favorite artists.
Mother's Day Gifts for Friends
If your friend loves the outdoors, a Turkish cotton beach towel set that's stylish in its simplicity or a terracotta outdoor planter with a global-inspired design will remind her of your adventures together, even when you're apart.
Other Mother's Day gift ideas for friends involve those that will help you plan your next meet-up. Look for fun drinkware accessories in tropical or botanical designs perfect for her home bar. Even add in strands of outdoor solar patio lights to light up the night when the conversation is too good to wind down early.
How to Create a Mother's Day Gift Box
More of a DIY gifter? Consider assembling a Mother's Day gift box or Mother's Day gift basket. This type of presentation is extra special because it's a great way to include young children or other family members, such as siblings who live far away. Plus, it doubles as an additional container to store her favorite things.
Start with a medium or small wicker storage basket, then line it with tissue paper, decorative shreds, or tea towels. Add her favorite beauty products, hobby items, or anything that speaks to her interests, such as gardening gloves and seeds.
Feel free to organize the gift box around a theme. Treat the movie-loving mom in your life to a movie gift card and her favorite munchies, such as gourmet popcorn and chocolate. If she loves baking, gather new towels, a simple recipe with cooking tools, and include other breakfast treats like biscuits and jam.
Help her pamper herself with a pair of slippers or snug socks, hand lotion, scented soaps or body wash, a soy candle in a decorative candle holder, and nail polish in pretty spring colors. Better yet, choose these items in her favorite shade, such as purple, pink, or red.
Tuck in a handmade touch such as your children's artwork or a cheery note. Then tie a bow around the rim or on the handle using ribbon in her favorite color.
Just remember, no one knows these phenomenal moms better than you do. And any gift you give with love and thoughtfulness is sure to be a huge hit. Hopefully, Ashley's suggestions will spark your imagination so you can pull together your own creative gift for the special mom in your life.