What is urban farmhouse style?
To put it simply: country meets city chic. Or as we like to call it Urbanology®. This eclectic, mix-and-match lifestyle is less about following the rules and more about creating a highly original look for every room in your home. To get the look, start with reclaimed woods, metal and leather, add industrial elements with timeworn finishes and distressed details, unique light fixtures and black and white artwork and you've got a look that's stylish, charming and in vogue.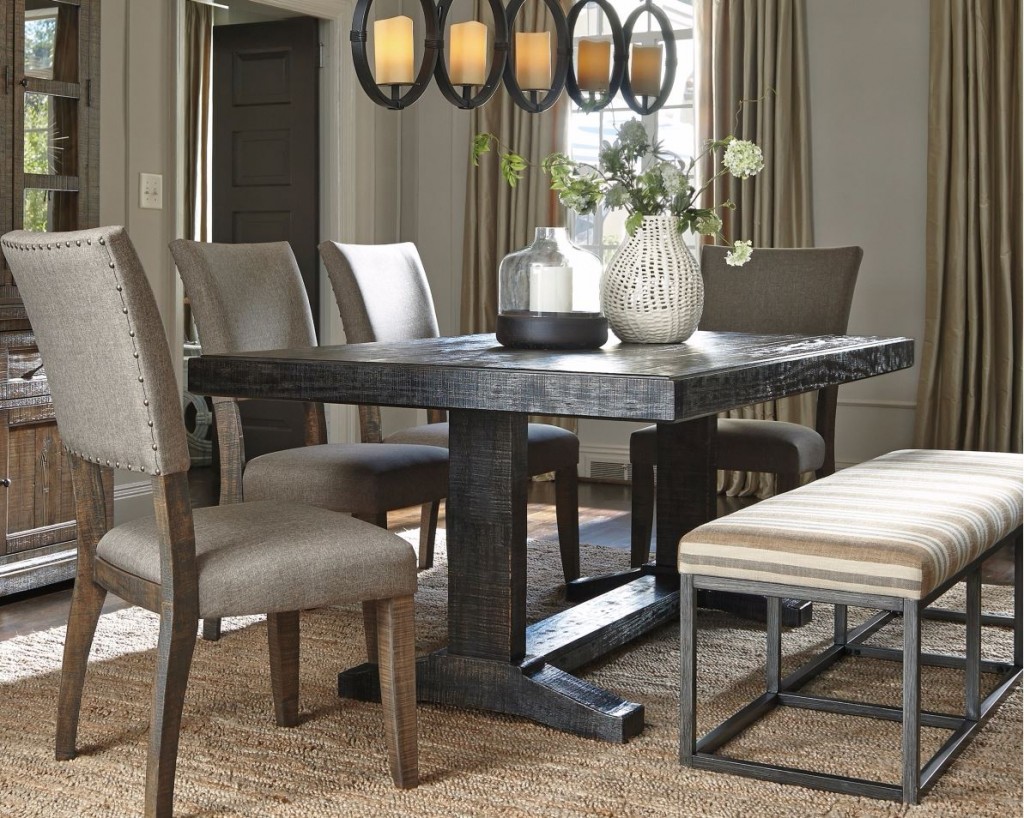 Urban furniture and room decor
You don't have to live in a converted factory to achieve the right look. With carefully chosen pieces you can cultivate the look with ease.
Transform your home with our collection of urban furniture and decor. Follow these tips to get started:
Keep your overall palette neutral
Furniture and wall coverings should be large in scale
Maintain "white" or empty space in your design – clutter is the Anti-Chic!
Search for clean-lined elements to keep the look sophisticated
Introduce texture and pattern via organic textiles
The reclaiming/repurposing of vintage finds is one reason homeowners are drawn to this eclectic look. This style appeals to the growing trend of environmentally-conscious consumers who do not want to "buy new" when salvaged items bring a sense of history and add rich character to a home.
Reclaimed style wood and metal dining table pairs beautifully with distressed finish faux leather/wool dining chair. Hanging pendants featuring Edison bulbs set the right mood while black and white photography works well against the exposed brick wall.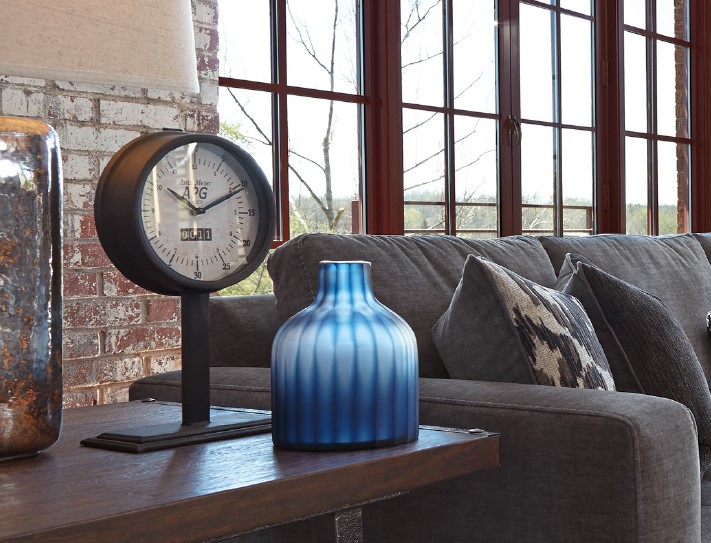 What's not to love when it comes to urban industrial artifacts with timeworn finishes? Thoughtful accessories can perfectly balance and complement any room. Plus, showing off your artsy side will add a designer touch. The luminosity of this glass jar does just that.
A memorable get-together starts with a welcoming environment. A fresh take on dining in style is with a farmhouse gathering table. This trending furniture design blends the iconic country table with a factory inspired base to create something entirely new and modern.
What pieces have you salvaged and repurposed in your decor? Share images of your treasures on our Facebook page.