Ashley HomeStore-Jacksonville , with help from our charitable program Hope to Dream®, the USO and Family Promise of Jacksonville, donated 60 new beds to children in the area.
On August 8th, the children were invited to the Ritz Theatre and Museum to tour the building's history and enjoy a private screening of Disney's "Finding Nemo." The kids were also able to fill gift bags with back to school necessities like notebooks, calculators, and crayons. After, they were all surprised with new beds for their families to take home.
Since the first event in 2013, the Jacksonville HomeStore has hosted a Hope to Dream event every year and championed the program's mission of serving the community and helping children in need. Members also use the event to emphasize the importance of sleep for children.
"We started Hope to Dream in Jacksonville to directly and positively impact children in need in our community. Without a good night's sleep, children are not at their best, have lower attention spans, and lower performance in school than children with a positive sleep environment," said Christopher Caprio, President of Ashley HomeStore-Jacksonville. "Many of the children we serve are already faced with socio-economic, social and/or health and wellness issues. A good night's sleep in a safe bed of their own is a critical step to improving their chances to thrive."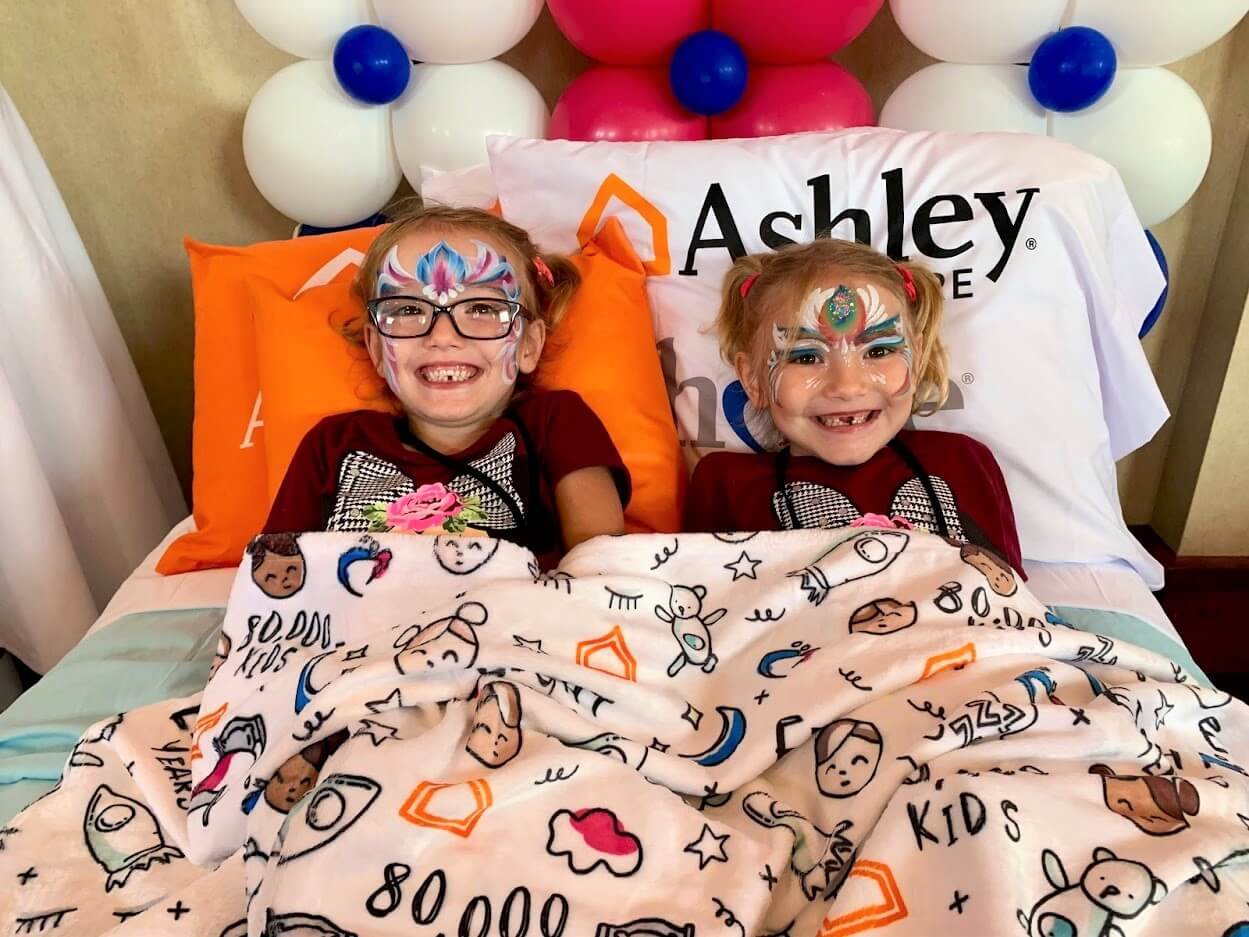 Hope to Dream is a charitable initiative that was started by Ashley HomeStore in 2010. A portion of the proceeds from every mattress purchase at participating HomeStore locations benefit local children in need of their own bed to dream in. To learn more about the Hope to Dream, or to nominate a child, visit the website for more information.