You signed the paperwork, purchased the boxes and played with the bubble wrap. It's time for a fresh start in a new home. First, congratulations on the big move! This might be your first experience on your own, or you just want to get a better handle on this process. And admittedly, it's stressful. You are packing up your whole life and transferring it to a new destination. Sometimes you don't realize how big of an undertaking it is.
But unlike your friends, you don't need to bribe us with pizza to help you move. So, consider us your honorary moving company. We're here to provide you with tips to tackle this project. This five-step guide will answer questions like "How do I move my sofa without ruining it?" and "How do I make my new place feel like home?" We hope that by the end of this post, you're better prepared for this new chapter.
Measure for Your Move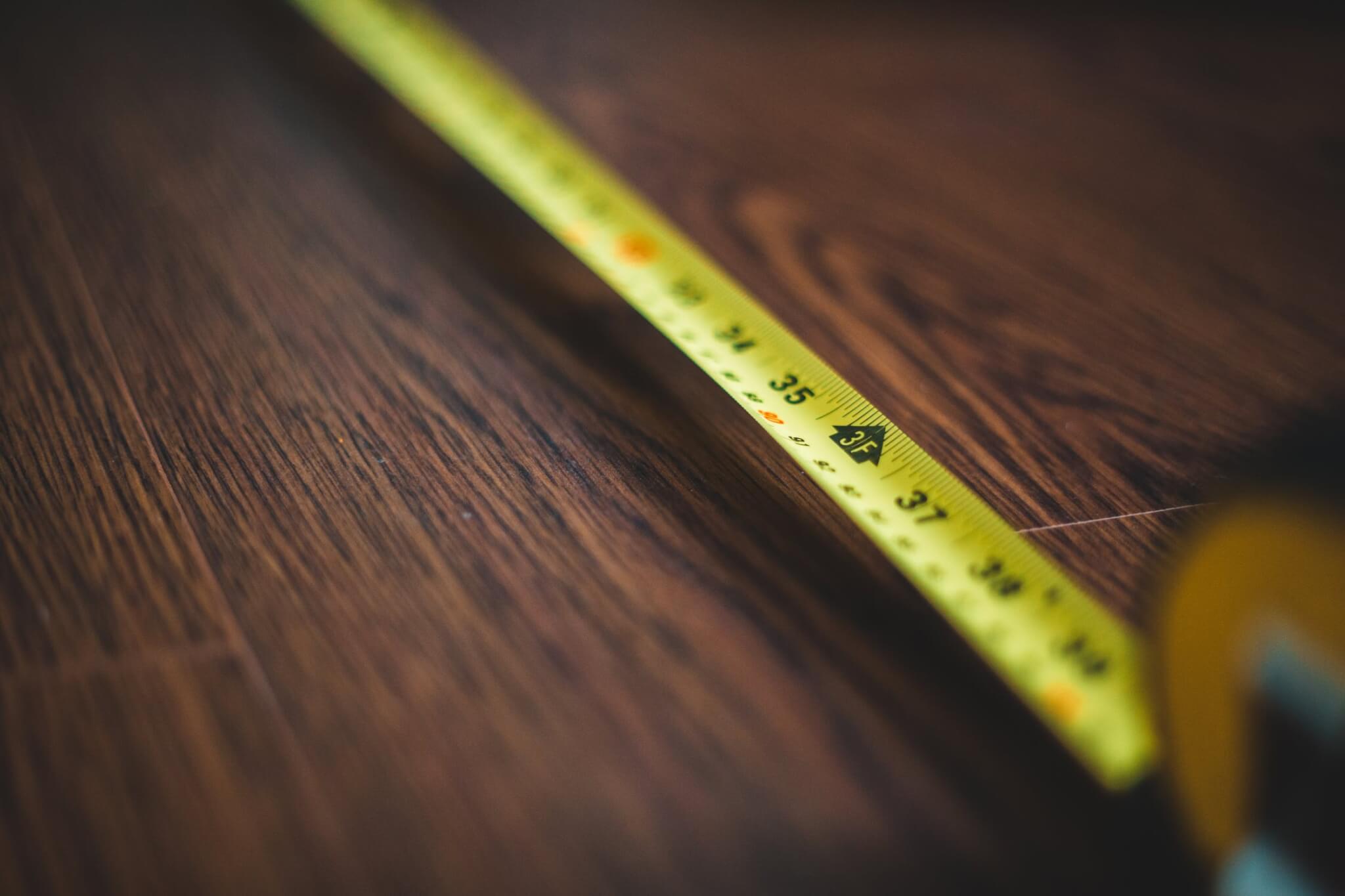 Measuring is the backbone of a good moving strategy. Start measuring from the first time you tour a potential apartment or house. This is especially essential for anyone who is moving to a new home with their current furniture pieces. You don't want to arrive at your beautiful apartment on move-in day and your sofa can't fit up the stairs. Trust us, there's only so much pivoting you can do. So, with your tape measure in tow, ask yourself these questions:
Can my furniture fit through the front doorway?
Is there a freight elevator in the building?
How much space do I have in my current home?
What is the layout of this place compared to my current one?
Am I willing to downsize the amount of furniture I have? Or the size?
Be sure to keep these measurements written down to reference at any point. Bring them with you when you shop for your new furniture, so a store associate can best assist you in your search.
Protect What You Transport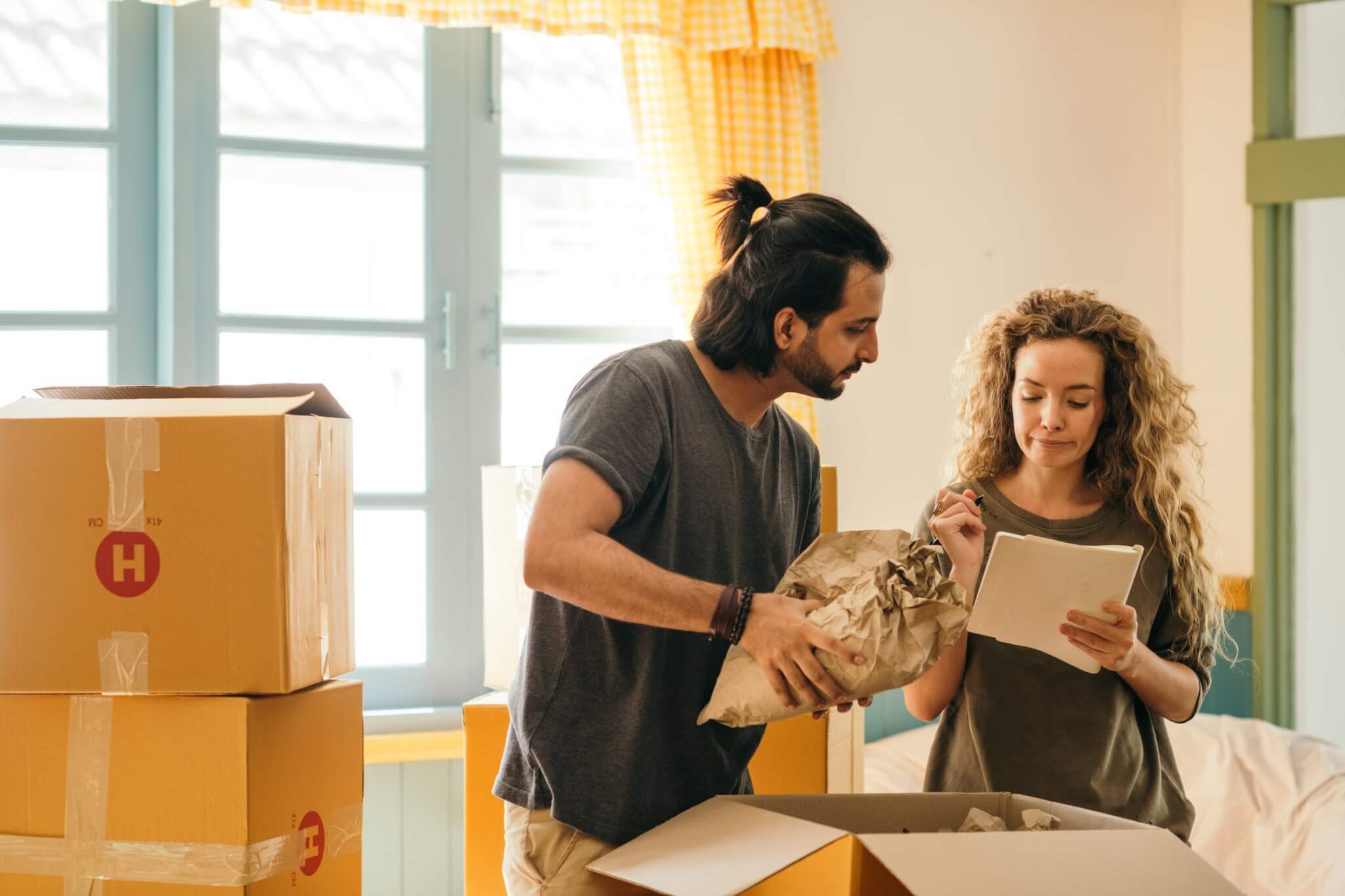 It's time to break out the bubble wrap. We know you're probably ready to just throw your belongings into boxes if it means you can be finished sooner. However, this might cause more harm down the road. Fragile items like lamps, dinnerware and photo frames might be damaged in the process. You can use clothing as a cushion to protect these items. Just remember you hid your plate set in your jackets before you go to hang them!
For those of you who are having furniture delivered to your new home, we've got you covered. Review our delivery success guide for all the steps you need to protect your pad.
Find What Speaks to You
Let's discover your style, together! This new home can be a re-creation of the space you have already created, or it can be a complete aesthetic refresh. There are so many tools to get you started. Check out our Pinterest page to gather more information. Our boards are carefully curated to inspire you to create your dream home. For any beginners, we have a blog to help you build a home decor-focused board.
Once you have a general idea of the style that fits your vibe, you can shop according to that design preference. We have a "Shop By Style" page where you can find all the essentials for the look you are going for, from mid-century modern to glam and everything in between. You can also review our assortment of buying guides to help you further visualize your perfect space.
Fashion and Function
When shopping for a new space, you need to reach a balance between what looks good and what will be efficient for your home. So, with your measurements in tow, it's time to bring your inspiration to life. You might find a beautiful five-piece sectional but only have the square-footage for a sofa. Ask yourself what you need in your space first, and then how to accomplish that within your design preferences. Here are some questions to get you started.
How can you make the most of your space?
What are your biggest needs in your new home? Home office area? A separate dining room?
How much storage do you need? Can you optimize what is available?
How big is the bedroom? Does it accommodate the bed size you have or are interested in purchasing?
What do you consider to be the "center of your home"?
These kinds of questions can be answered through careful planning or space-saving solutions. Want a place for visitors to sleep but don't have a spare bedroom? Try a stylish sleeper sofa or futon to keep them cozy during their stay. Create multi-functional spaces in your home that optimize your living. Need a home office and a dining room? Why not both in one? The possibilities are endless!
Invest in Comfort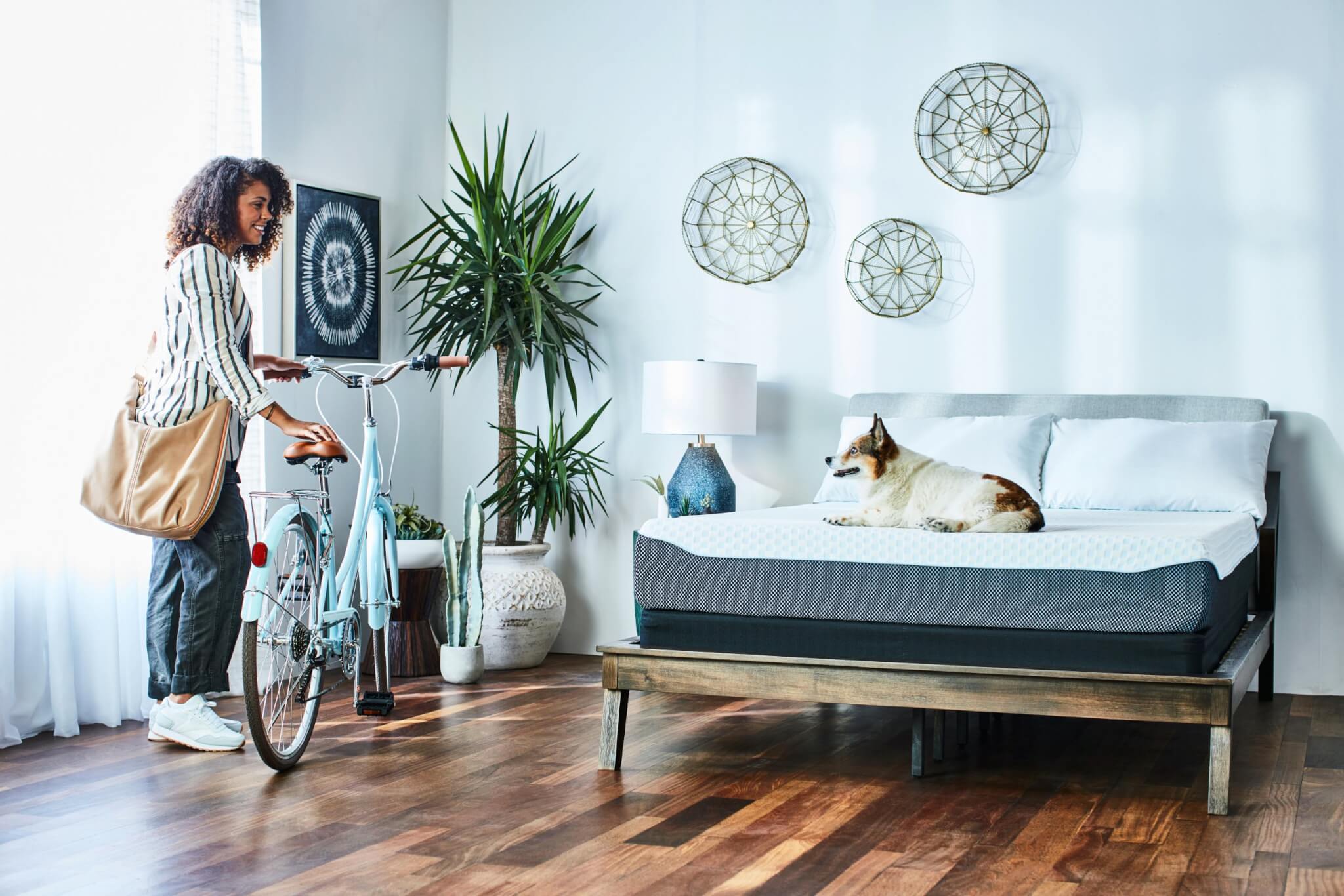 Your new home should be a place of comfort and relaxation. We think a great night's sleep is essential to truly enjoying your home and starting each day on the right foot. Recently, Ashley HomeStore launched Gruve, a mattress in a box that delivers innovation and convenience to your front door.
Gruve is made with technology that helps you achieve a better night's sleep from the time you unpack the box. All you need to do is roll is out. The micro-tech cover helps keep you cool yet cozy at night, so don't worry about going to the thermostat at 3 a.m. to adjust the temperature. And every Gruve mattress is infused with charcoal and green tea extract for a peaceful evening's rest.
Complete this comfortable set up with plush bedding that ties the room together. Adorn your bed with accent pillows that provide a pop of color. For a polished look, use the karate-chop method to fluff your pillows. To discover more inspiration on creating the bedroom of your dreams, check out this blog post. 
Reimagine your moving strategy to eliminate stress. With some measuring tape and a good idea of your storage needs, your moving day will be a smooth transition into enjoying your new home. So, don't pack the worry up with the good plates and just leave it behind.
Share your moving tips with us in the comments below. And if you've recently moved, show us the beautiful space you created! Tag us on Instagram by using #MyAshleyHome. You might even see the photo on our feed. If you need more inspiration for your next move, browse our Pinterest and start building some mood boards.