Planning an interior design overhaul in 2022? Or perhaps you're sprucing up just a few of the rooms in your home? Regardless of what you're looking to do with your home decor over the coming year, there are several exciting design trends on the horizon for 2022. And, as with all things design, some of the biggest decor trends of years past are forecasted to fade from the spotlight.
What's in and what's out for 2022? Read on to find out!
What's New in Home Decor Trends?
2022 is all about embracing the daring, cheerful, creative, and perfectly imperfect—at least as far as home decor and interior design are concerned. As we move into the new year, we expect to see a move away from minimalism and a shift toward bolder and nature-inspired decor. Here are some of the latest home decor trends for 2022.
Nature-Inspired Interiors
Nature-inspired decor might be an old standby, but in 2022, designers predict all things natural will surge in popularity. Increased concern over responsible use of materials and sustainability has led to a growing preference toward biophilic design. The biophilic design offers features like organic and renewable materials that make for a more natural look. Expect to see lots of:
Plants
Cork accents
Reclaimed wood furniture
Natural fabrics, metals, and stones
Earthy, inviting color palettes
Florals Galore
Florals are having a major moment right now, and this trend will continue into 2022. Nothing communicates joy quite like floral tones, prints, and patterns. Especially from coming off the heels of two remarkably challenging years; people are looking to spark a little more joy in their lives and homes. Here are a few newly trending floral ideas:
Bright, floral prints and hues
Floral wallpaper, throw pillows, drapes, and accent chairs
Bold, floral patterned sofas and loveseats.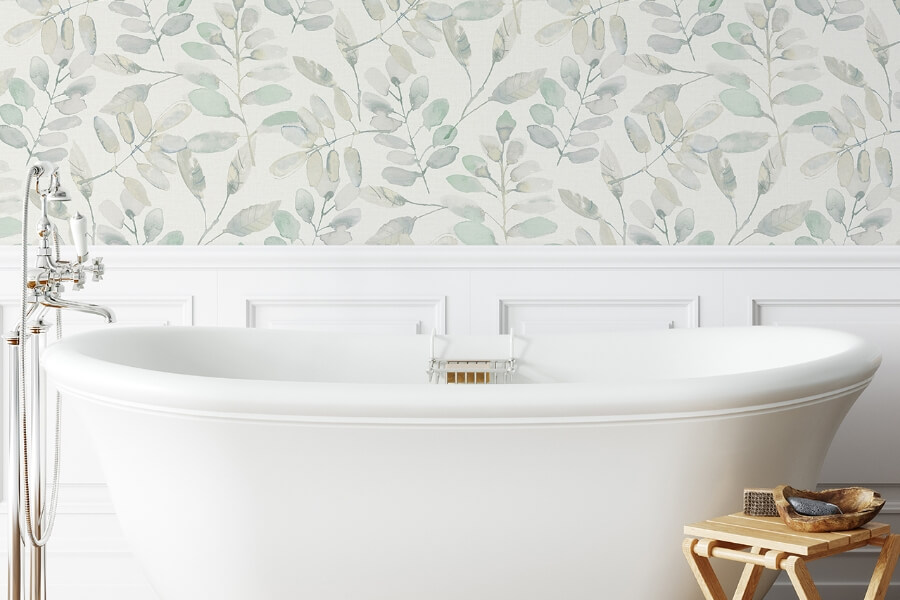 Vintage-Inspired Decor
Vintage-inspired furniture and accent decor make a space feel unique, charming, and homey. Since 2022 is all about bold and inviting decor, expect vintage to be a big trend. We're about to see plenty of:
Leather accent furniture
Vintage-inspired coffee tables and side tables
Velvet furnishings
Vintage-inspired frames
Solid woods
Curved Furniture
Furniture and decor with soft, curved edges can make any space feel more inviting, and that's what 2022 is all about. Prominent furniture will be:
Soft-edge tables
Curvy accent chairs
C-shaped sofas
Geometric rugs
Arched mirrors
Curved furniture will only grow more prevalent as we move through the coming year.
What's Out in Home Decor Trends?
Which home decor trends are we leaving behind in 2022? All things faux are on the way out, and many designers are also predicting that stark, minimalist interiors, open floor plans, accent walls, and fast furniture will grow less popular. Here are some of the top home decor trends getting the boot in 2022.
Fast Furniture
With an increasing focus on sustainability, it should come as no surprise that in 2022, furniture design and buyer preferences are moving in a more natural direction. The trendy fast furniture that's been ultra-popular in years past since it came ready to assemble doesn't really fit the bill, and for that reason, designers say it's on the way out. Home decor will trend more toward quality pieces designed to last and adapt for years to come.
Open Kitchen Shelving
Over the past couple of years, people have spent more time at home than ever before. This is when they really started using their kitchens and realized something: open shelving isn't all that functional.
Unless they're constantly organized (who has time for that?), open shelves inevitably end up looking cluttered and messy, which is why designers say they're on the way out. In 2022, expect to see more traditional cabinets that keep kitchenware well hidden and a trend toward open decorative shelving rather than open shelves in the kitchen.
All-White Interiors
Gone are the days of all-white kitchens and living rooms. Not only is the stark, white, minimalist aesthetic impractical for most households, but it's not exactly the definition of inviting. Since 2022 is all about bold and welcoming design, expect to see more vibrant colors, patterns, and personality-driven decor replacing the bare, all-white aesthetic.
Color Trends in Home Decor
Since 2000, the Pantone Color Institute has selected a color of the year. The year's color is meant to serve as a snapshot of daily life around the globe: peoples' general moods and attitudes. Not only does the crowned color influence fashion trends throughout the year, but it also influences product development in several other industries, including (you guessed it!) home furnishings.
Pantone recently unveiled its new, never-before-seen color of the year selection for 2022, which was carefully crafted to inspire a feeling of newness and empowerment. It's called Very Peri, a spirited, periwinkle hue with vibrant red undertones that Pantone says is "literally the happiest and warmest of all the blue hues." The shade is meant to symbolize creativity, playfulness, confidence, and the future, and we'll be seeing a lot of this new hue popping up in 2022's home accent decor.
What other interior color trends can you expect to see in 2022? Shades that inspire tranquility and make us feel centered and optimistic are forecasted to dominate interior design throughout the year. Here are a few hues on the horizon for 2022.
Soft Neutrals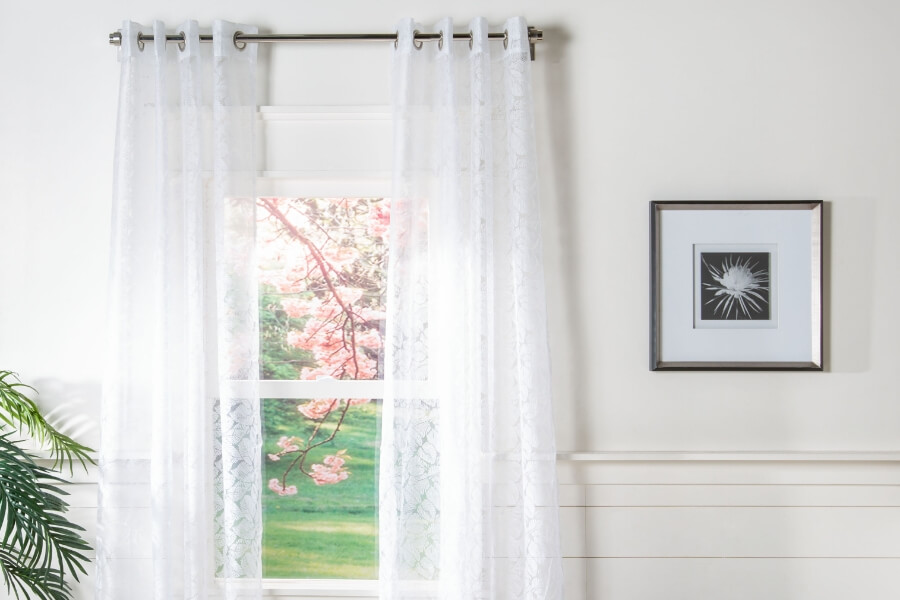 Sandy beiges, creamy whites, and delicate shades of greige are super versatile, and are excellent for creating a calm, inviting ambiance. To incorporate this trend in your home with accent decor, consider neutral curtains and drapes that let the light in and create a warm and crisp ambiance.
Shades of Green
Gray-green is on-trend for home interiors in 2022. Many designers predict that most shades of green will skyrocket in popularity as people strive to bring a sense of nature indoors. Incorporate pops of energizing green in your home with houseplants, accent lounge chairs, and throw blankets.
Warm Earth Tones
Warm, organic hues like camel, rust, chocolate brown, and clay pigments bring a sense of comfort to any room. Incorporate this color trend by layering natural textiles, adding patterned throw pillows, and choosing warm-hued home accents.
Dark Accents
Rich, dark accent colors like black, aubergine, and deep grays will be popular in the coming year. Adding hints of darker shades to lighter, more neutral spaces is a great way to add some depth and contrast to a more minimalist aesthetic. Consider incorporating dark cabinet hardware, black table lamps, dark-hued accent tables, and accent wall decor to get in on this color trend.
At the end of the day (and the year!), 2022's new home decor trends are all about a shift toward more personality-driven, bold, and inviting decor. While you can certainly hop on the coming year's new design trends, your home should be a reflection of you and your tastes. Whatever you choose to do with your interior decor in 2022, we'd love for you to share it with us on social. When you do, use the hashtag #MyAshleyHome for a chance to be featured on our page!