Hope to Dream held a Back to School Bash in Roswell, Georgia on August 23rd and surprised 100 kids with something they didn't have before – brand new beds of their own to sleep in. The children also received bags with school supplies like notebooks, markers and pens, so they were extra prepared for the school year.
These events help fulfill Hope to Dream's mission to ensure all children have a bed they can dream in. For more about Hope to Dream, or to nominate a child, please go to their website.
The Back to School Bash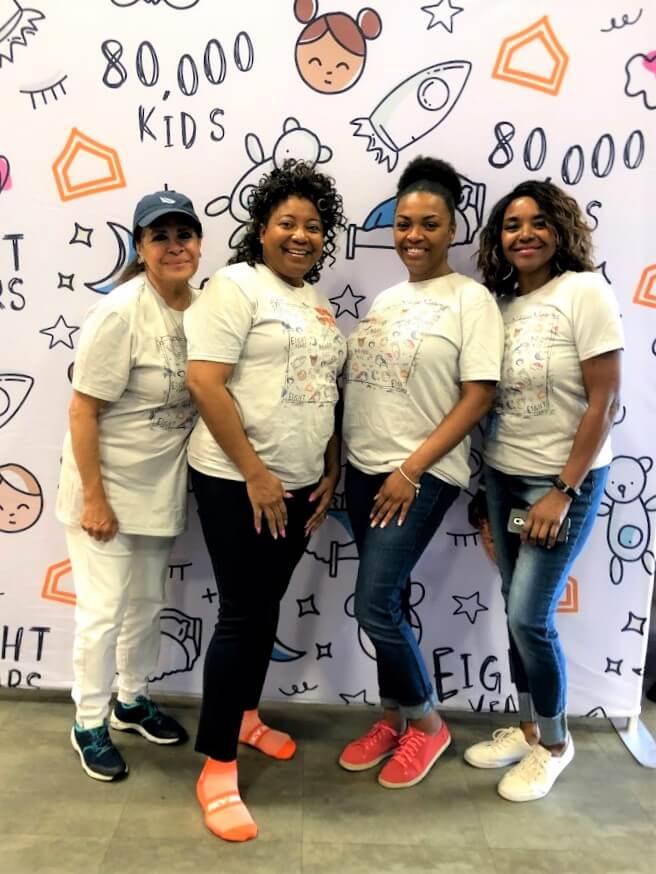 The children and their families were invited to SkyZone, a trampoline park, to reach new heights and jump into excitement. The afternoon event was the perfect way to end summer and bring in the school season on a positive note. Members of the Ashley HomeStore family took part in making the event even more magical for the children.
"It is an honor to give back and help support the communities that have so graciously allowed us into their homes for so many years," said Evan Johnson of Ashley HomeStore. "Events like this allow members of our team to be immersed in the community and meet the very children this great program supports."
Thank you to all the volunteers who helped the event go off without a hitch. The hard work of volunteers allows Hope to Dream to help deserving children achieve a better night's sleep and dream bigger than ever before. Follow Hope to Dream on Instagram, Twitter and Facebook to see more about the organization.