When redecorating your home or setting up a new place, we believe every detail should be perfect. Let's open the window and bring some light into our spaces! We recently launched a brand-new range of window treatment products to help you complete your dream home.
To help get you started, we've compiled a buying guide for all things window treatments. Read our tips and tricks to discover the styles that fit each room and window in your home.
What Are Window Treatments?
"Window treatments" are any products used to dress, hang on and style your window. The main types in this category include curtains, blinds, shades, curtain rods and hardware. All of these products can be used to elevate the look of a room, adjust the amount of light let in and out and provide much-needed privacy. Not to mention the energy-saving benefits that help keep your home cool.
Types of Window Treatments
While window treatments offer great function to your space, they are also stylish additions to your home. Don't worry about a one-style rule when it comes to dressing your windows. You can mix and match throughout your home depending on the kind of privacy and light filtration you need. Let's break down the styles to help you find the right fit.
Pull Back the Curtains to a Beautiful Home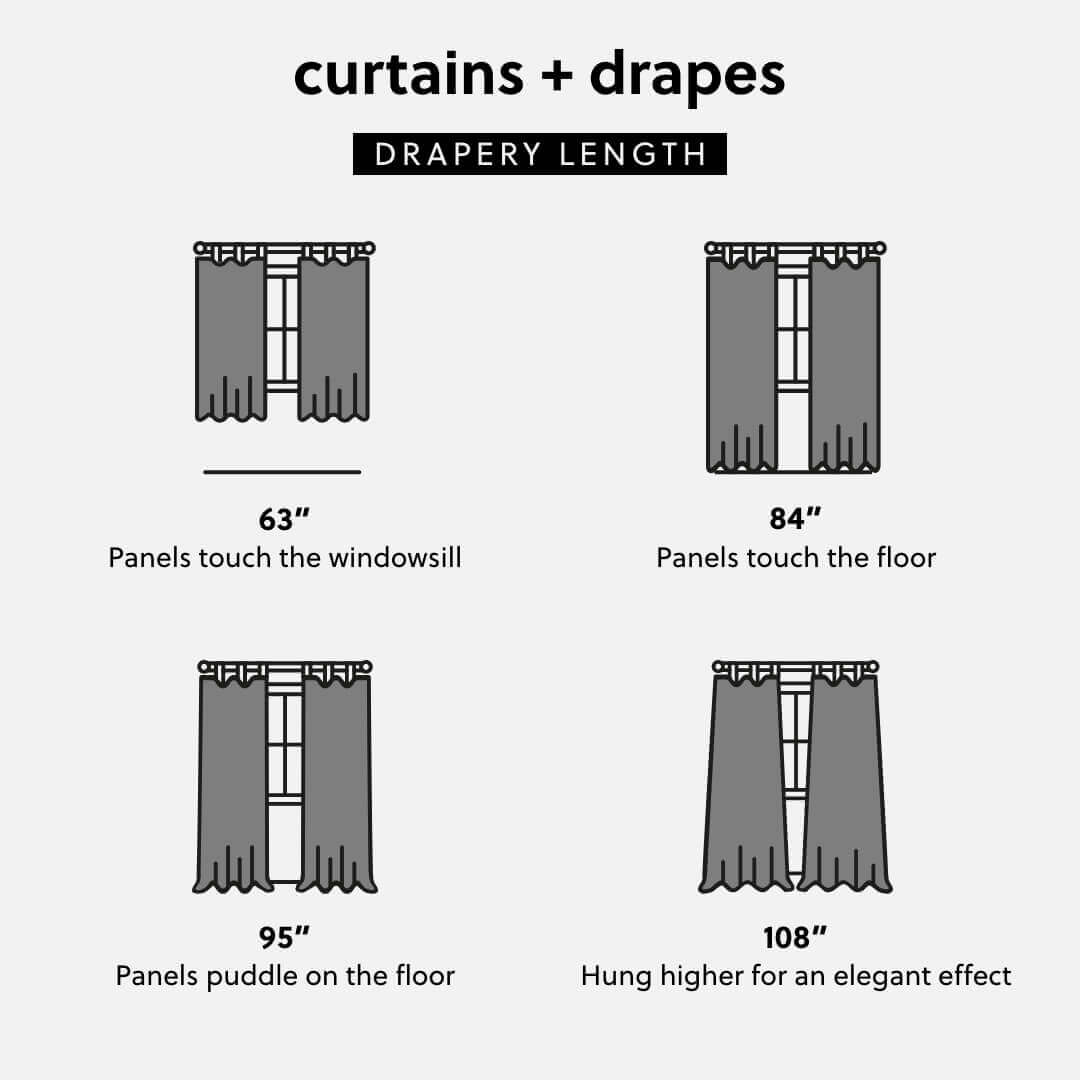 Let's start with curtains and drapes. Both styles are made with fabric and can be hung using your choice of hardware, but there are key design differences to note while shopping.
Curtains are usually hung over other window treatments like blinds and shades to provide more depth and style to a room. If you are considering curtains for your space, you could use it as an opportunity to add a pop of color, especially considering how easy it is to change your curtains.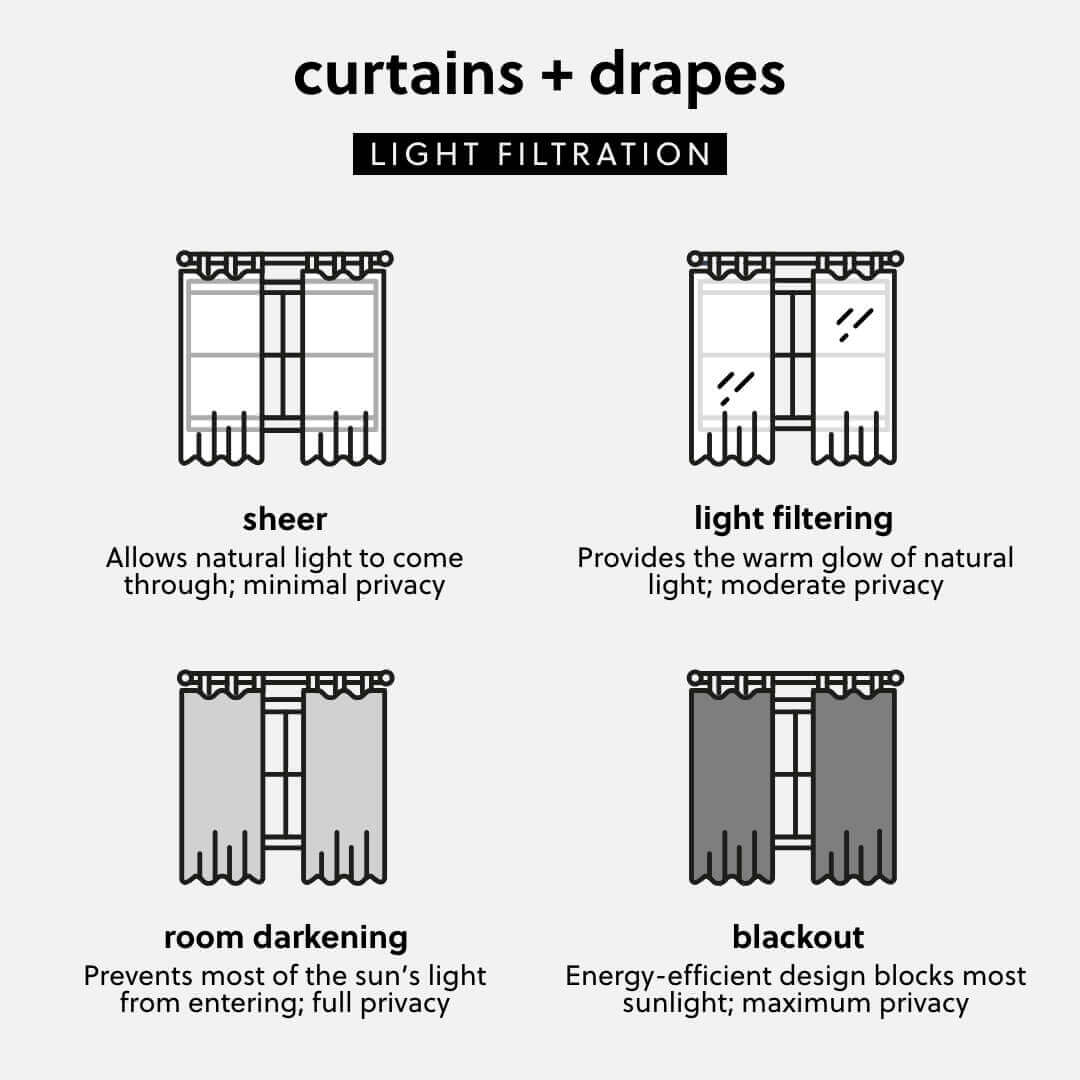 Drapes are generally made from a thicker material or fabric. They offer more light-eliminating benefits and privacy. Drapes work well in a bedroom; the black-out feature will make your room extra cozy for bedtime.
Blinded by Style
Then there are blinds and shades. Blinds are usually made of wood, vinyl or metal. Shades, on the other hand, are created with a large swath of soft fabric. Usually, this style has two options: open or closed. Both varieties are measured for the window and are securely mounted to the top of the frame.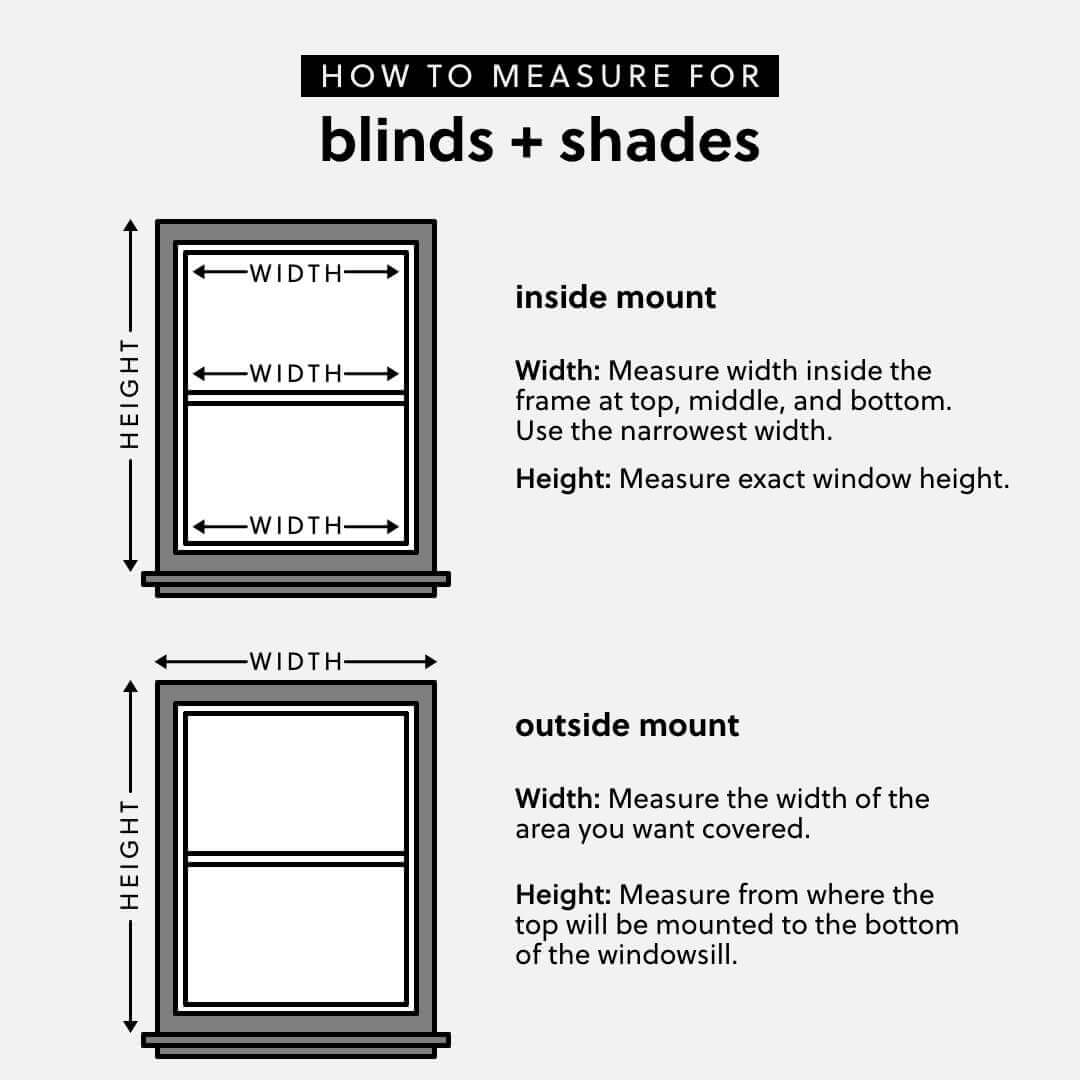 Blinds are a great option if you like to adjust the lighting of your space throughout the day. You can also manage the amount of privacy you'd like. Unlike shades, blinds can easily be cleaned and maintained with a microfiber cloth and all-purpose cleaner.
For shades, light-filtering fabric can allow a glowing amount of natural light while also keeping your window covered for complete privacy.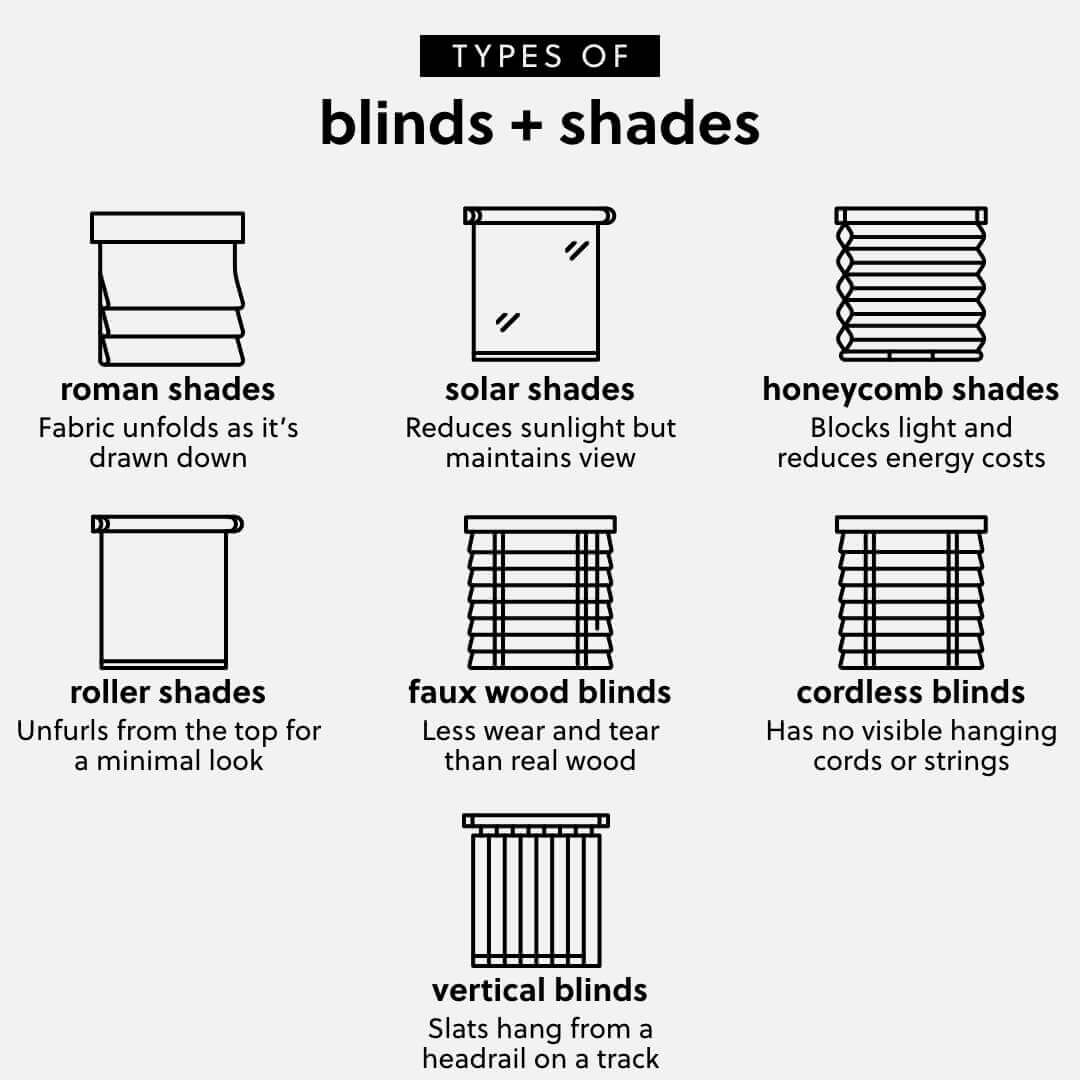 Creating Visual Interest
Window treatments aren't just functional features in your home, but are also adorable decor additions! They can help build depth in a space and give the illusion of a larger room. For instance, you could hang your curtains or drapes higher than the window frame to trick the eye into thinking the ceilings are higher.
Textured window treatments can also create visual interest in a space. You can pick a luxurious velvet or satin-like style for an elevated look or add an earthy vibe with a lighter linen. We also love the idea of a pop of color in the window area. The natural sunlight will illuminate the space and draw the eye.
However, if you're having a tough time making a selection, go with a timeless style in a neutral color. For instance, faux wood blinds are very popular and versatile among many interior design preferences. Cream-colored curtains create an airy look that does not live within the borders of a particular aesthetic and can make your room appear larger.
Details like window treatments can make a big impact on your space. Curtains, blinds and other styles will help keep your space cool, private and stylish. Shop styles that fit your home and design preferences, and don't forget to show us the final result!
You can tag us on Instagram using #MyAshleyHome. To find more inspiration for all your home renovations and projects, check out our Pinterest boards. Curate your dream home and bring it to life.