We love helping you transform your home to bring you comfort and joy to your daily life. And we're back with some more inspiration that will maximize the potential of your space. If you are stuck in an interior design rut, keep on scrolling.
Sometimes after all the rooms are furnished and the house seems complete, small spaces across our homes feel empty. Let's give that forgotten corner some love with a makeover!
Turn the hands of time and create the vibe of 5 o'clock in your home with a space that's just for happy hour. Bring a top-shelf aesthetic to your home with a personal bar area! You can create this look regardless of the available square footage, and we'd love to share some of our favorite ideas with you.
A Portable Bar Cart
Bar carts are an ornate and space-efficient way of achieving a bar area in your home. Display your collection and let your beverages act as décor. Pair the cart with beautiful accessories like a metallic muddler for mojitos and elegant glasses to toast your hard work during the week. We love bar carts because you have the option of making them as central to your space as you'd like them to be.
Poolside Drinks
When summer rolls around and the heat turns up outside, stay cool with a beverage tub! Fill the container with ice and store your favorite refreshments on your patio while you are working on your tan. We suggest you keep the container in the shade, just to ensure the ice lasts as long as your summer-time bronze!
Reimagine a Bookshelf
There's no better way to store your top-shelf drink items than a bookshelf! This style will bring a classy vibe to your space, one that's reminiscent of those opulent libraries you would see in a movie. Illuminate your collection with a portable puck light that is hidden at the top of the shelf.
The Roof-Top Bar Aesthetic
With the right lighting, you can recreate the ambiance of your favorite outdoor bar or bistro for an amazing experience. For those of you bringing your at-home bar space outside, use string lights and lanterns to achieve a starry look once the sun goes down.
If you want to keep your space functional through the colder months, you can add a fire-pit table or bring the space back inside. Sconces and pendant lights can bring that same subtle light feel while staying in the air conditioning. Just use light bulbs with a glowing warm hue that will radiate across the room.
Refreshments
To complete your space, we wanted to share some of our favorite cocktail recipes with you. From refreshing poolside flavors for the summer, to cozy concoctions for the winter months.
Cucumber Mint Mojito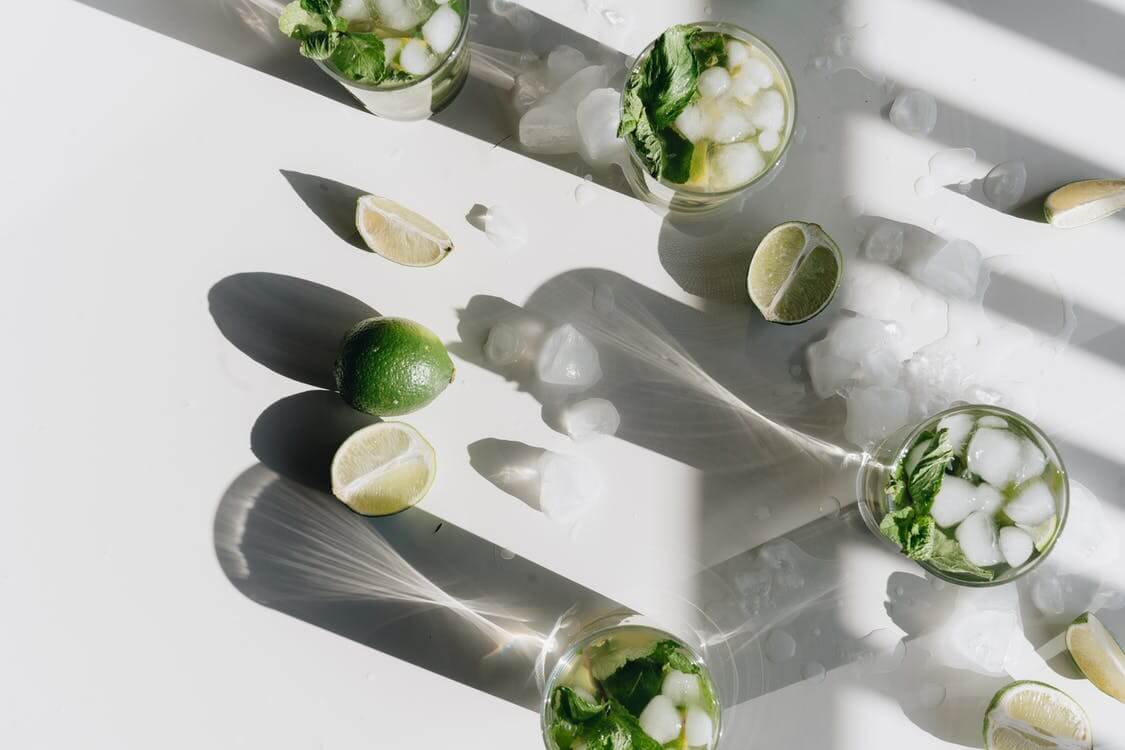 What You'll Need:
Fresh Mint Leaves
1 Teaspoon Agave Nectar
Lime Juice
1 Cup of Sparkling Water (plain or flavored)
Cucumber Slices (optional)
A Classic Hot Toddy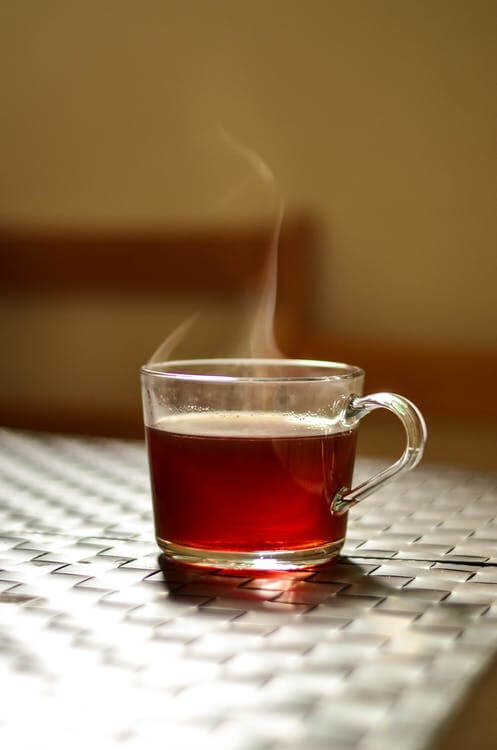 What You'll Need:
Warm Water
Whiskey (whatever brand is your preference)
3 Teaspoons of honey
1 Cinnamon Stick
1 Lemon; Half juiced, half sliced
2 Cloves
Create spaces in your room that stand out and bring joy to your day. Adding a bar area in your home can bring a party-like atmosphere to your space without ever having to step foot in another club or bar. Share your home makeover results with us by using #MyAshleyHome on Instagram. Your space might even be featured on our feed!
We want to continue to inspire you to transform your home in new and exciting ways. So check out our Pinterest boards for more ideas on how to achieve the perfect look for you!