Ah, summer break: that remarkable time when days are long, cicadas burst into song, and kids have lots and lots… and lots… of free time. Keep boredom at bay by having a list of things to do at-the-ready for the kiddos. That way, they'll have an array of activities to choose from every day, and you can rest easy knowing "I'm bored" won't be in their vocabulary for a few months; at least, not until the school year starts.
The secret? It's all about getting creative, and finding everyday household products and activities you can turn into an adventure. We have a few ideas to get you—and them—motivated.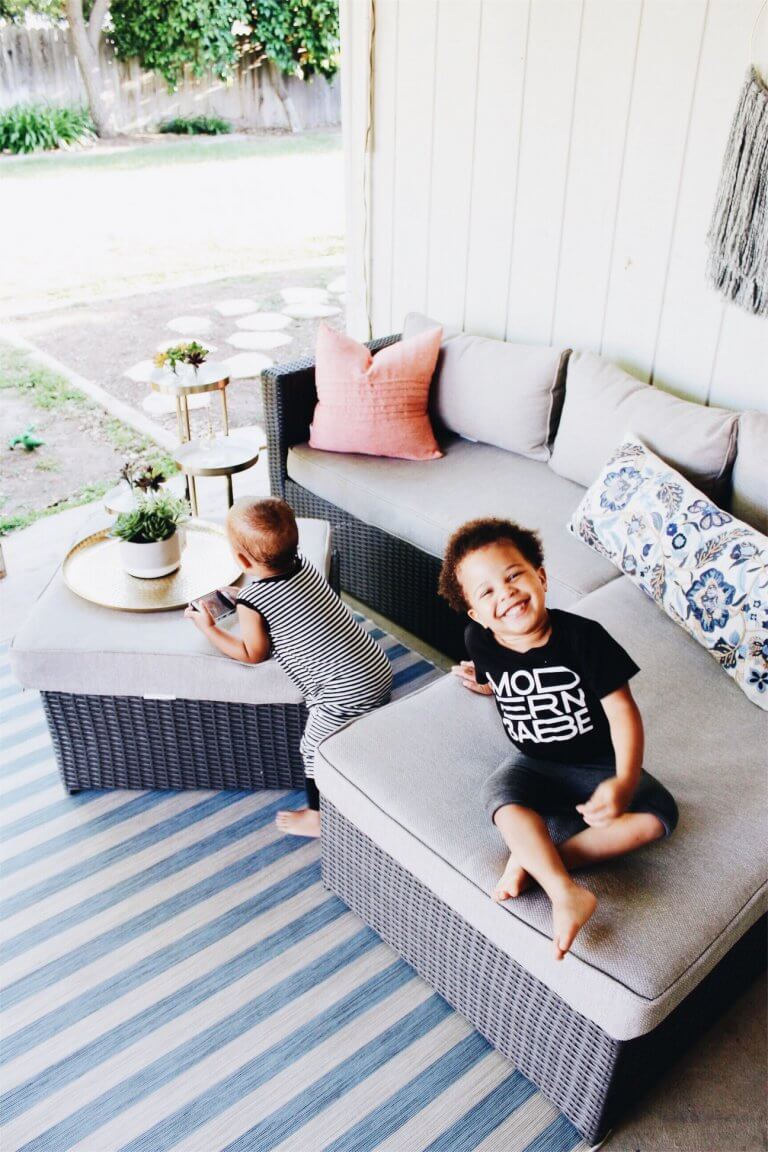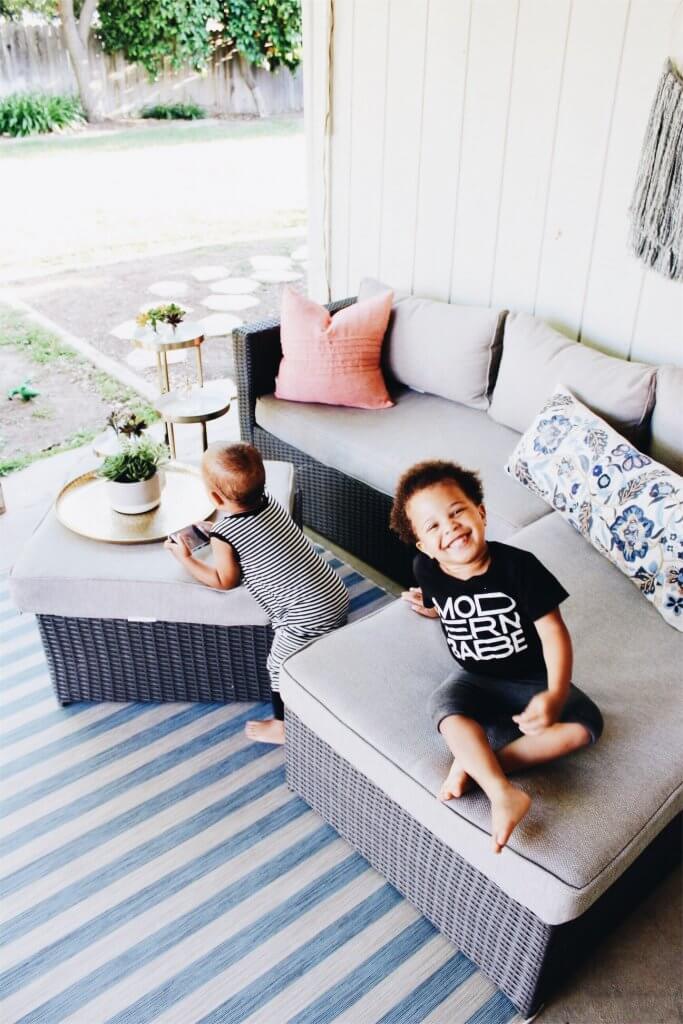 Make a Pillow Fort
Talk about getting back to the basics! Transforming a living room into a fort has been a tried and true idea for decades, and there are few things that can spark imaginations more than this. Made complete with cozy blankets and lights to set the ambiance, let them invite a few friends over, or join them inside for a movie on the laptop. Keep them cool under the covers by using lighter weighted sheets, as well as LED lights that aren't hot to the touch. For an ultra-whimsical light source, try decorating a mason jar for that beautiful firefly glow under the covers.
Prop up your sofa cushions, and hang sheets over your sofa and a few chairs to ensure their fort will be tall enough. You can never have enough comfy throw pillows or blankets inside, so make sure the fort is comfortable enough to lounge on the floor.
From there, the adventuring possibilities are endless (and all without leaving the house)!
See how we did it in our homemade forts blog post.
Arts & Crafts
Thousands of craft ideas are floating around to awaken your child's sensory learning and fine motor skills. We've selected a few of our favorites to try below.
Try this Ice Age Bin Activity
We found this ice age bin activity from happy hooligans to be a simply ingenious idea! Not only is it perfect for summer, but start to finish, takes at least an hour if not more for children to break through the ice to get their toys and trinkets.
All you need is a plastic bin, salt, colored driveway salt (with a few drops of food coloring), water, and toy syringes—in fact, any tools you think the kids will use will work. Then, grab some toys, shoelaces, and other objects that are okay being frozen in water. A few days before, place everything in a bin, cover with water and place in the freezer.
The kids will have a blast digging their way through the ice to find frozen treasures. Do this outside, especially if it's hot, and the ice will be a welcome sensation to chip through.
DIY Drinkware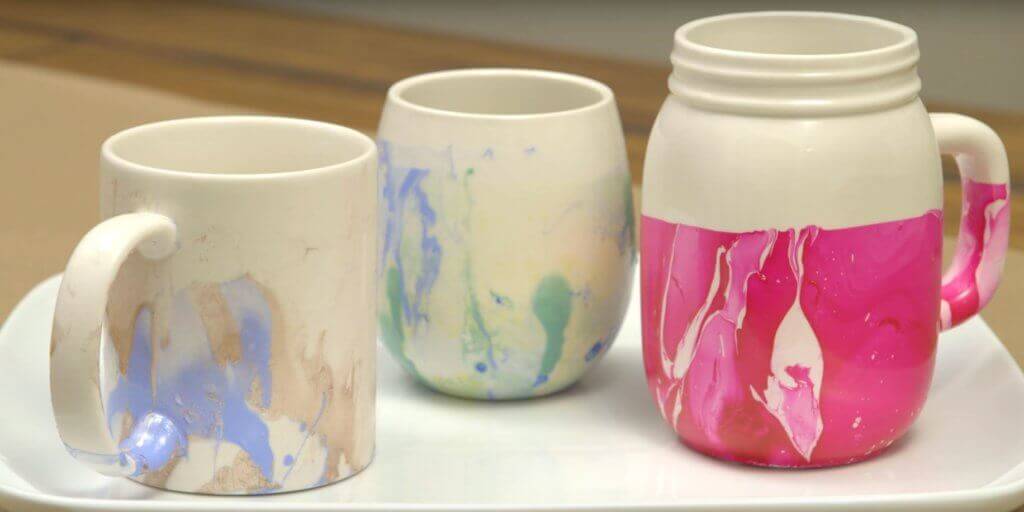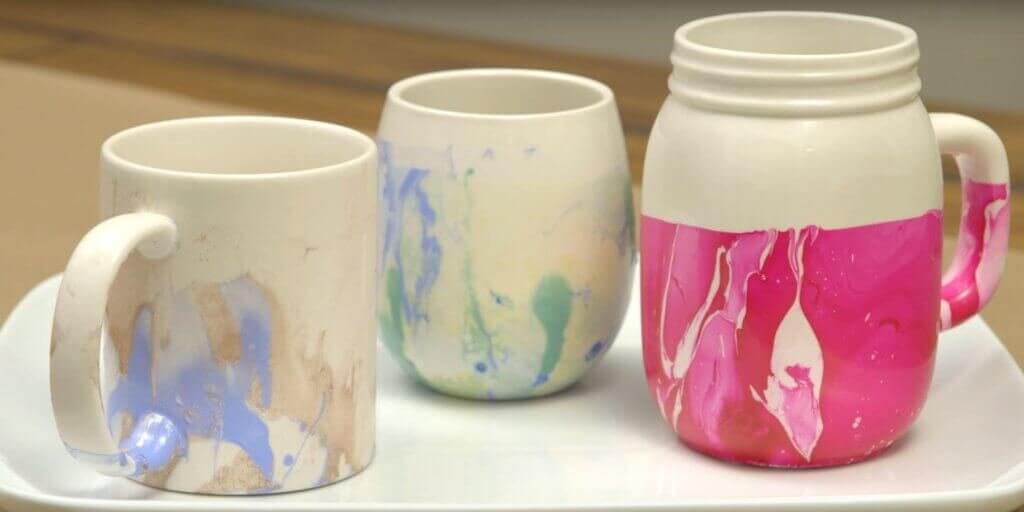 You can never have enough mugs around for that routine cup of tea or coffee. The kids will love adding to your mug collection by making these nail polish mugs. All you need for these beautiful marbled mugs is your favorite nail polish colors, a bowl of water, and white ceramic drinkware.
See the 3 easy steps on our blog post here.
Make a Terrarium
Greenery never goes out of style, so inspire the green thumb in your kids by having a few succulents in the house. It's a perfect home activity that introduces kids to plants and can foster a lifetime love of gardening in the future.
All it takes is a glass box or jar, soil, succulents, and a few other easy ingredients.
See how we made this easy DIY terrarium here.
Create a Reading Reward System
Most older kids have reading homework throughout the summer, but you can encourage kids of all ages to read with a handy reward system. For every book your child reads, give them tokens they can exchange for prizes. Whether it's a toy they've been wanting, or extra TV time, this system will no doubt encourage your little ones to continue reading and honing their skills so they're prepared for school
For tokens, consider using yogurt lids, pennies, or even laminated coins that were colored and made by the kids themselves.
Fun with Water
Summer heat can be a big deterrent to wanting to go outside, but adding water to the mix is sure to add excitement, and the opportunity to cool down! Just make sure everyone stays hydrated, and you take breaks as needed. Here are some great water-infused ideas.
Water Balloons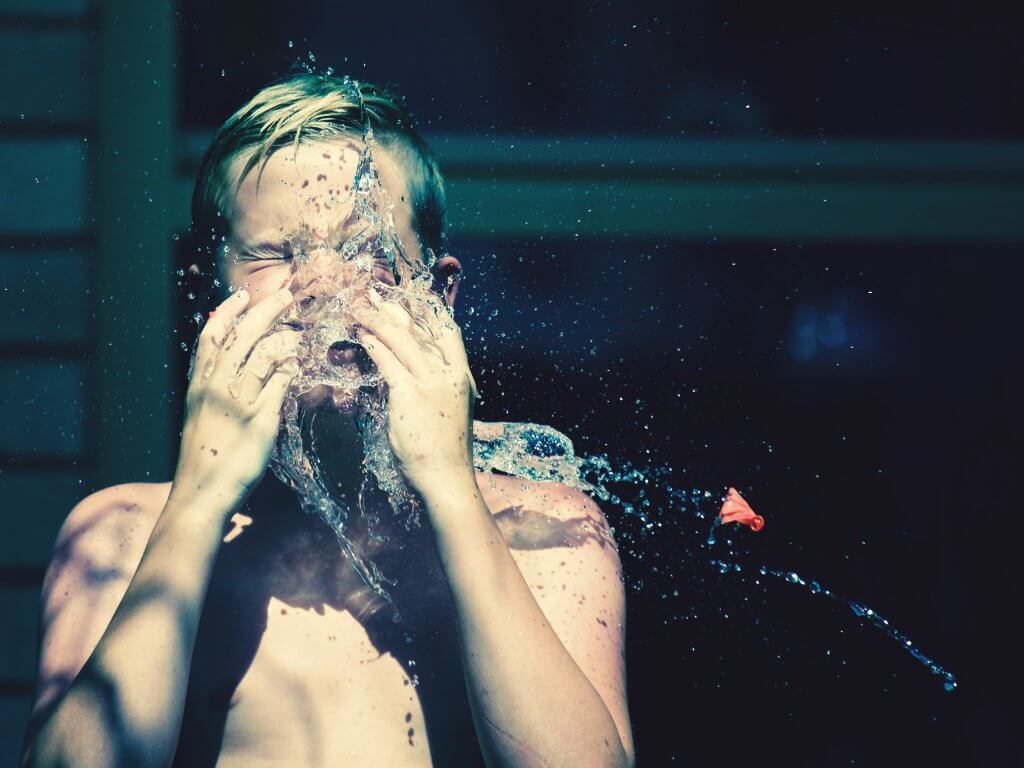 All you need are balloons, water and endless imagination. Toss water balloons back and forth, or play baseball with a plastic bat, and watch the excitement as they burst. You can even put food coloring in the balloons so they explode with fun colors.
Slip n' Slide
Bring the water park to the backyard with a fun slip 'n slide that you can buy at a local store (there are many options to choose from online, depending on the size of your outdoor space). Just make sure the slide is properly soaked first, and the kids have goggles so they aren't barraged with water in their eyes.
Homemade Bubbles
Make your own solution of bubbles with a wand in tow to create giant-sized bubbles the kids will be sure to gawk at for hours! Many solutions are simple concoctions of dish soap, baking powder, and glycerine.
Here's an ingredients list you can try to make super "dura-bubbles" that will persist outdoors (via DIY network):
2 cups of hot water
¼ cup of dish soap
1 (.25 oz) packet gelatin
2 tablespoons of glycerin
Place your bubble solution in a big, clean plastic container, with plenty of wands to blow bubbles. You can either buy some standard ones at a dollar store, or you can make your own bubble wands with pipe cleaners, sticks, or even tying string around drinking straws. See how Rachel did it here on her blog as an example to get inspired!
Make Tasty Treats
Most kids love helping out in the kitchen, so put their culinary skills to work by making sweet and savory treats together. Consider pizza, popsicles, or even fun, fruity ice cubes that are sure to jazz up snack time throughout the day.
Letting kids make customized pan pizzas, where they can add ingredients to their heart's content, is such a fun and creative exercise. Plus, since you're controlling the ingredients they're using, it's a much healthier alternative to takeout pizza, too!
See how we made 3 different kinds of pizzas with this easy recipe.
Obstacle Courses
Indoors or out, kids love obstacle courses that challenge them to step, jump, and crawl. With paper, yarn, and a bit of creative willpower, you can easily transform a room into their very own Mission: Impossible scene.
Here are a few ideas to get you started—all with household items such as yarn, tape, chairs, a hula hoop, and pieces of paper you can either print or write on with markers:
Tape the yarn on opposing walls in a hallway, since they're typically closer together.
Make it very intertwined, so they'll have to work hard to get past without touching the yarn (think of all those spy movies where they must avoid being detected by the lasers!).
Then, have them jump in and out of a hula hoop 5 times (great for coordination). If you have any bean bags or balls, have them shoot one into a laundry basket for added motor movement. Having kids crawl under chairs or walk across a line with a light book on their head is another great way to have them concentrate.
Once cleared, you can tape pieces of paper to the ground with multiplication tables, so they'll then have to solve each one before being able to proceed.
At the end, you can then celebrate with a snack or movie to commemorate their achievement!
These are just a few ideas—get as creative and involved as you want with it! You'll find when tasked with a mission, kids become very determined to get through it, and your involvement and encouragement will mean the world to them (and hey, they certainly won't be bored).
You can make an objective for them to get the diamond at the end, or try to rescue a stuffed animal from entrapment. Either way, it's a fun activity that's sure to keep them occupied. Once they complete it, you can always rehash the same challenges by changing up the yarn, or the distance between obstacles. Tape a few pieces of paper with shapes and colors on the floor, or even multiplication problems, and they'll be working their brains while doing it!
Summer Fun at Home: Achieved
Your kids will have ample play time, and fun things to explore with this list of activities. And the best part? No "I'm bored" replies will happen during the summer months. Continue to expand their minds, and they'll go into the next school year more than ready to learn.
If you try any of these activities, be sure to use the hashtag #MyAshleyHome for a chance to be featured on our Instagram! Share your favorite moments of summer fun in the comments below. We'd love to see what you come up with.